Rail Fares and Tickets
Get On-board with Iarnród Éireann and Support your Local GAA Heroes
The train is the perfect way to travel with our fantastic web fares
This is the first year the new format, the Super 8 will come into place into the Football league, this will replace the current All-Ireland football quarter finals.
A new format will also come into play in the Hurling league with the Round Robin stage and Joe McDonagh Cup. This Round Robin style tournament will have each team play each other at least once before the provincial finals. The top two teams will face each other in the final. The third place team then goes onto the preliminary quarter final.
The new formats provide more games for each of the teams when compared to the old qualifiers.
Galway and Dublin will have their work cut out for them as they try to retain their crowns as All-Ireland Hurling and Football Champions, whilst their challengers attempt to knock them off their perch.
Special Services
Alcohol is prohibited on these services. Any supporters attempting to bring alcohol on board trains will have the alcohol confiscated. Iarnród Éireann Irish Rail thank you for your cooperation.
Please note that Free Travel Passes are not covered on special services. Customers travelling on Free Travel Passes will need to book their seats onto regular services.
Upcoming GAA Fixtures
Below is a list of Championship fixtures that are easily accessible by train.
Football Championships
All Ireland Camogie Finals
Sunday 9th September
Cork vs. Kilkenny, Páirc an Chrócaigh. Throw-in 16:15hrs
All Ireland Ladies Football Final
Sunday 16th September
Dublin vs Cork, Páirc an Chrócaigh. Throw-in 16:00hrs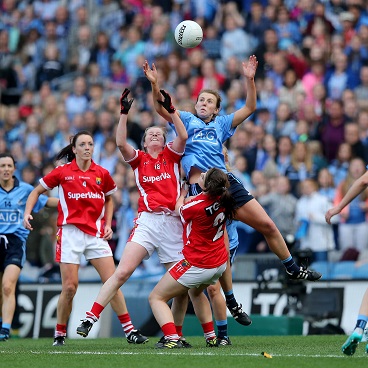 Web Fares
The train is the perfect way to travel with our fantastic Web Fares you can sit back, relax and let us do the driving.
From €19.99* each way to and from;
From €17.99* each way to and from;
From €22.99* each way to and from:
From €14.99* each way to and from;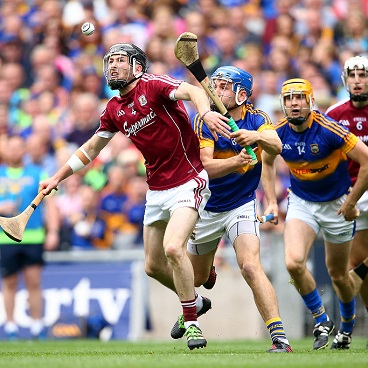 Priority for customers who book online
Customers wishing to travel by rail need to book their tickets online as services will be extremely busy and priority will be given to customers who book their tickets online. There is limited availability on services so don't miss out and buy now.
Family Tickets
Take the family on a day out by train with our fantastic family tickets valid for 1 or 2 adults and up to 4 children. For more information on prices and a full list of destinations available please visit our Family Travel page.
If you cannot find the information you require please see our Fares and Ticketing page or email info@irishrail.ie.
Students
Students can also avail of our discounted student fares when booking online. Our student return fare to Dublin Heuston from Limerick is €23 and from Cork is €32.50. This also includes free reserved seating where applicable.
*Subject to availability, quotas apply. Reserve Seat Only option is not available on additional services. Online Terms and Conditions apply.