Train travel during COVID-19
06 October 2020
What we are doing to keep you safe, what you can do to assist us, and refund arrangements
Train Travel during COVID-19
We are working to ensure that your journey is a safe one during COVID-19.
Customers are asked at all times to act in line with Government and health authorities' advice regarding travel by public transport.
Social distancing measures are restricting capacity, so customers are advised:
What qualifies as "essential purposes" for travel?
Essential purposes for travel are journeys for education, work, food, and medical purposes, other than work which can be carried out remotely.
What we are doing to help keep you safe
We are operating a full schedule, and using all available carriages, on all routes.
Within this, 50% of on-board capacity, sitting and standing, is available for use, in line with Government regulations.
We are thoroughly and regularly cleaning trains, and customer touch points on trains and in stations.
We have seat markers in trains and in stations to ensure appropriate distancing.
Our colleagues are wearing face coverings, and are provided with hand sanitiser and other PPE necessary for their roles.
Hand sanitiser units are in many stations, and are being extended to all 144 stations on our network. Up to 50 stations are being equipped with dedicated vending machines, from which face coverings, personal hand sanitiser and gloves are available.
What you can do to help us
Planning travel
Is your journey necessary? Social distancing measures are restricting capacity, so customers are advised to only use public transport for necessary journeys, in line with current Government guidance.
We are operating a full schedule on all routes. However, please use our journey planner to see the latest up to date services information, including any alterations, and to book tickets.
If travelling by Intercity, please book your journey in advance. If your plans change, please change your booking. To assist in this, consider booking return journeys as two single legs.
As all aisle seats are unavailable, a maximum of two people can sit together. If you are travelling with more than one person who requires a carer or guardian, please ensure one carer or guardian is travelling per person.
Please note that group booking reservations are not currently available due to COVID-19 restrictions.
Make sure you have a face covering with you before you leave to take your journey.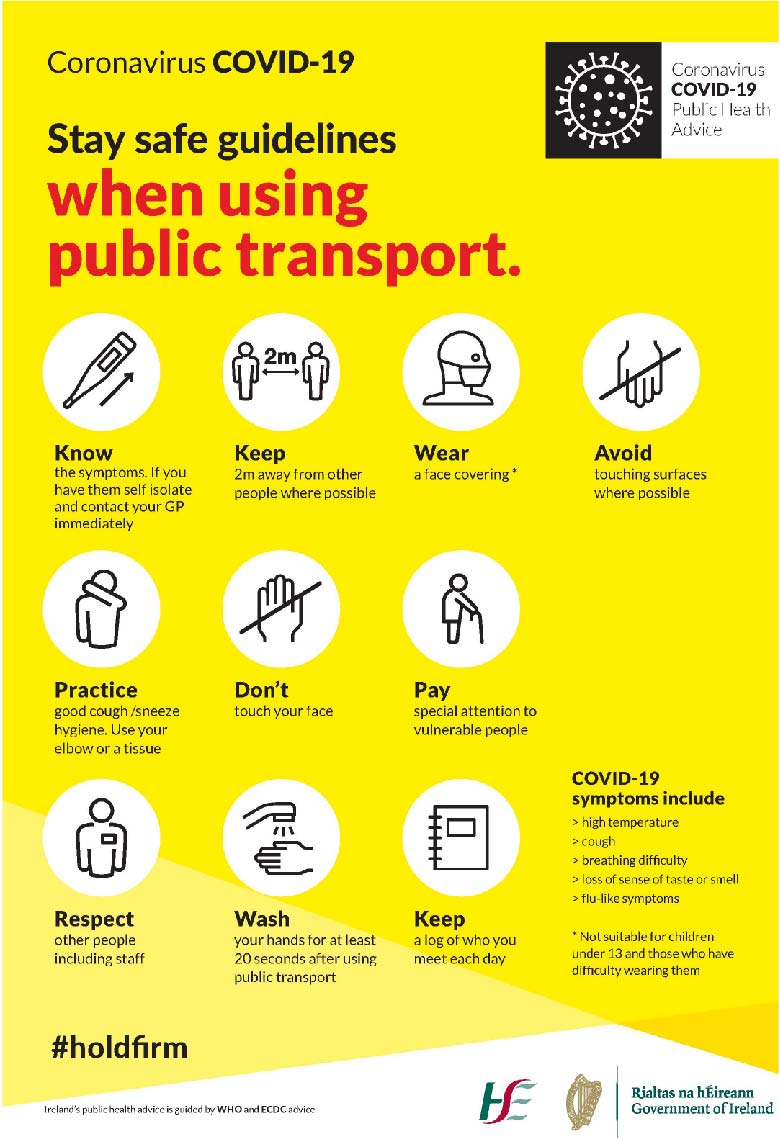 In the station
Please ensure you have your face covering to ensure travel.
If you are buying your ticket at the station, please avoid using cash if at all possible. Use ticket vending machines, Leap Card, or contactless payment.
Please observe hand hygiene, and use hand sanitiser stations where provided.
Please do not sit in marked seats in station waiting areas.
Please maintain social distancing from customers and employees, including on platforms and when boarding and alighting, and follow any advice or direction from employees.
On board the train
You must wear a face covering to travel, unless exempted under Government regulation.
Please do not sit in marked seats.
Please respect others space, and minimise movement within the train.
Please follow any advice or direction from employees.
Please remove all items from your seat and table when leaving the train, and dispose of litter in bins provided.
Please note:
Refund arrangements
Online Tickets
If your travel is no longer deemed essential, arising from any changes in Government and public health advice:
Fully Flexible/ First Class Ticket Holders - can cancel the booking up to 90 minutes before the scheduled outward departure using the cancellation/ amendments links within the booking confirmation email or via this link https://booking.cf.irishrail.ie/booking/login.
Low Fare & Semi Flexible Ticket Holders - can request a refund via our contact us page. Please ensure you provide the booking number in the request.
TaxSaver Annual Tickets
The National Transport Authority has confirmed that customers who have an annual TaxSaver ticket for Public Service Obligation (PSO) public transport services provided by Iarnród Éireann Dublin Bus, Bus Éireann, Luas and Go Ahead Ireland are to have their tickets extended for a period of six months.
This effectively gives customers back the portion of the ticket that they could not use as a result of the Government's Covid‐related travel restrictions, and acknowledges the changes in travel and work that have come about since.
The measure applies to all customers whose tickets were valid on April 1.
The customer is not required to fill in forms or supply any details. Any customer whose ticket expires, and who has not already requested a refund, will automatically be provided with a new ticket on their existing Leap card, which extends validity for six months from the date of expiry of their original ticket.
Collecting the new ticket is straightforward for the customer and is identical to the process already in place for TaxSaver tickets. Iarnród Éireann customers collect it automatically as they travel, as is the case for Luas customers. Bus customers can collect it using their Leap Top‐Up App or in a Leap Card retailer. Bus Éireann Point to Point ticket holders will receive a new ticket to include the six month extension.
Customers who have renewed their annual TaxSaver ticket since April 1 will also benefit from these measures.
Where the customer wishes to receive a refund rather than avail of the extension, it is still open to them to make such a request via their employer under existing terms and conditions. For more information, please visit the TaxSaver website.
Thank you for your cooperation
We thank you for cooperation during this challenging time for all of us. We are engaging with, and will continue to be guided by all health and government agencies to ensure the health and safety of customers and employees.
Please follow the latest HSE advice and Department of Health guidance at all times.
Previous Article
14 September 2020
Next Article
12 October 2020
Print