Additional Services for All Ireland Final on Saturday 11th September
Due to demand on Saturday 11th September for the All Ireland Final between Mayo and Tyrone services are extremely busy.
Iarnród Éireann advises customers that it will be mandatory to pre-book Intercity travel in advance, for travel on all dates until further notice. This includes for holders of free travel passes and existing valid tickets.
Government COVID-19 measures in place during this time permit 100 percent of capacity to be made available for use on board rail services.
Pre-booking Intercity travel will ensure the available capacity is effectively managed, providing rail customers with a safe and sanitary travelling environment.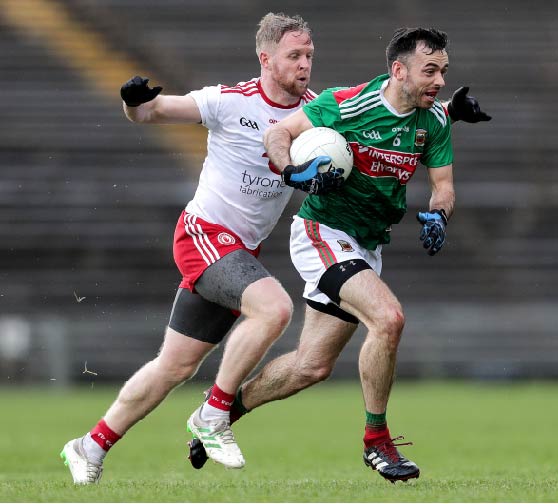 Ticket(s) are only valid on service booked, if passengers wish to travel on an alternative service, your online booking will need to be amended prior to travel and ticket(s) being printed.
Available Services
Due to demand for the game the following services are available for travel;
08:10 Ballina to Manulla Junction
08:40 Manulla Junction to Dublin Heuston
11:30 Westport to Dublin Heuston
18:15 Dublin Heuston to Westport is deferred to 20:20
18:30 Dublin Heuston to Galway will call additionally at Tullamore
19:20 Galway to Dublin Heuston
20:32 Ballina to Manulla Junction is deferred to 22:30
20:45 Dublin Heuston to Westport SOLD OUT
21:05 Manulla Junction to Ballina is deferred to 23.05
21:10 Dublin Heuston to Westport SOLD OUT
00:08 Manulla Junction to Ballina
Print