Go Rail
Go Rail is a magazine specially produced for Iarnród Éireann customers. It is available in stations across the country – and is free to view here
Brought to you by the award-winning team at Hot Press, Go Rail is a superbly designed, high-quality publication which includes a wide-ranging editorial mix, including big name interviews, competitions, event and travel guides, fashion, sport, reviews – and much more.
In this issue, we catch up Irish star Lyra to discuss her upcoming Rock Against Homelessness gig, and the dancefloor hijinks that inspired her latest single 'You'.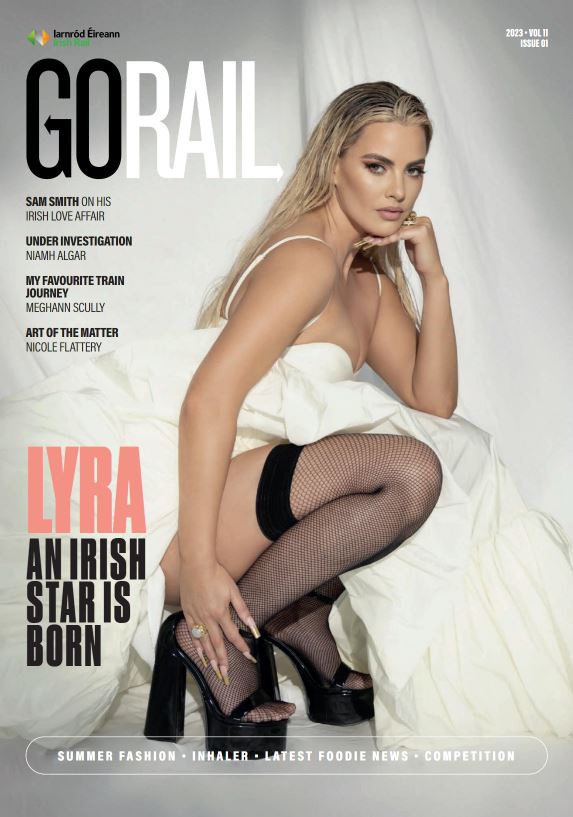 We also talk to Sam Smith about their love affair with Ireland; Dublin indie- pop heros Inhaler chat stateside adventures and supporting Harry Styles at Slane; and Go Rail meets Louise Duffy at Dublin's Hellfire resteraunt to chat about her new RTÉ music show.
Add in our music, film, book, food, sport and fashion picks, and no train journey is complete without Go Rail!
View the latest copy below, or pick yours up on any Iarnród Éireann Irish Rail service.