Download your free copy of Go Rail
Check out our latest issue which includes interviews from Niall Horan, Lars Mikkelsen, and Luan Parle and much more.
Brought to you by the award-winning team at Hot Press, Go Rail is a superbly designed, high quality publication which includes a wide-ranging editorial mix, including big interviews, competitions, event and travel guides, fashion, sport, reviews –and much more.
In our spring issue of Go Rail, we sit down with Niall Horan to talk about his highly anticipated second album Heartbreak Weather.
We also talk to House of Cards and The Witcher star Lars Mikkelsen about his new tv series.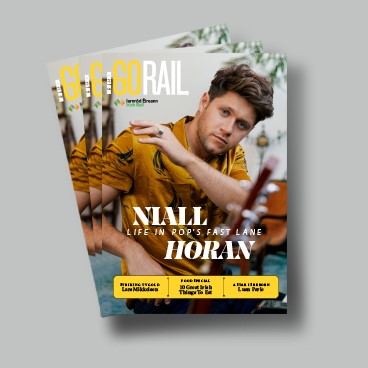 Our jam-packed issue also has interviews with the comedy scriptwriter turned author Andrew Hunter Murray, and Wicklow singer Luan Parle. Go Rail looks at top foods to eat this summer and we look at the must-watch new movies, books and albums for 2020!
Download your FREE copy here, or pick yours up on any Iarnród Éireann Irish Rail service.
Print