DART Expansion Programme
DART Expansion is a transformative railway package to modernise and improve the existing rail network, which radiates from Dublin City Centre. It will provide a sustainable, electrified, faster, reliable and user friendly rail system, which increases train frequencies and customer carrying capacity.
It will create a full metropolitan area DART network for Dublin, with all of the lines linked and connected. This will transform the rail system in the Greater Dublin Area, delivering new DART services between the City Centre and Drogheda, Maynooth - M3 Parkway and Hazelhatch - Celbridge.
Customer capacity and train service frequency on these lines will be significantly increased as a result of the programme. This will help to deliver a more efficient transport system, allowing more people to make sustainable travel choices that reduce their carbon footprint and prevent chronic road congestion helping to meet the goals set out in the state's Climate Action Plan.
Our ambition is to increase train frequency from the current ten minute frequency to a five minute all day frequency and to lengthen all trains to eight carriages.
The cumulative network effect of DART Expansion, subject to Government authorisation and funding, will increase customer capacity from circa 26,000 customers per hour per direction to circa 52,000 passengers per hour per direction by 2027 - 2028, with capacity to increase to a peak of 70,000 passengers per hour per direction thereafter, subject to further fleet procurement.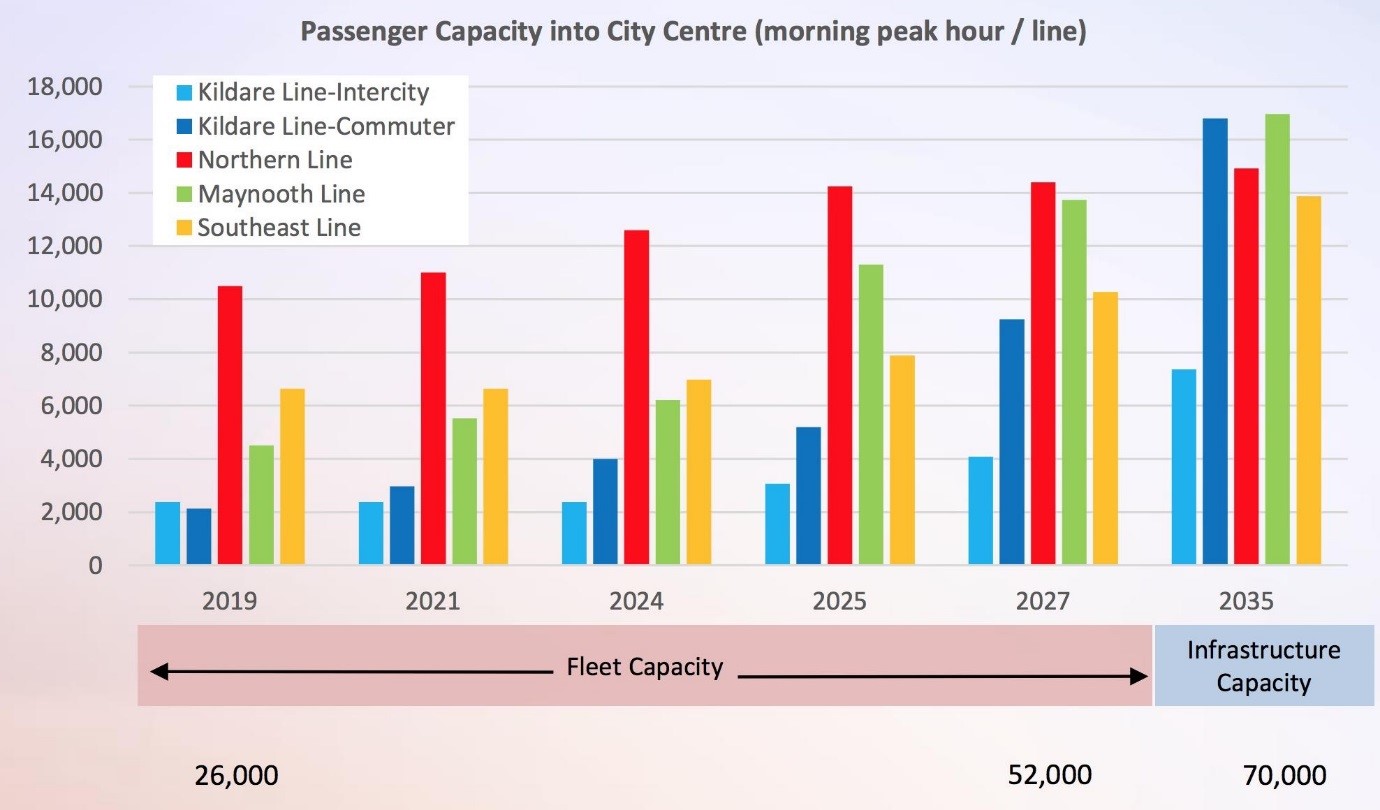 DART Expansion will transform train services with customers being less constrained by timetables and instead being provided a "turn up and go" mode of transport throughout the day.
For more information on the DART Expansion Programme please see our brochure below.
If you would like more information on the project, please email - dartexpansion@irishrail.ie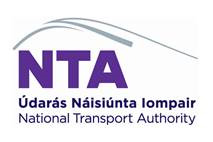 Print