Students, get a bit of luxury into ye…
Cheaper student fares exclusively online
Student life can be hectic, we get it! We want to make travelling between home and college the hassle free, relaxing part of your student life.
Single online student fares are the smartest way to travel to college and back, here's why;
Book a single student fare online to save 10 percent, on average, compared to in-station prices
Single student tickets are always half the price of a return ticket, making it's easy to book your return at a later stage, without it costing more
Book a Single Flexible Student Ticket at no extra cost and guarantee yourself a seat.
We never limit the number of Single Flexible Student Tickets - always available online until 60 minutes before departure or until the train is sold out.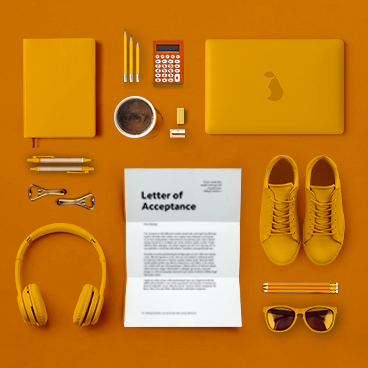 Free seat reservation on all bookings
Change of plans? No worries. Amend your booking online and reserve a seat on an earlier or later service that day, at no extra cost
Change your mind? Cancel your booking up to 60 minutes before departure, and get a full refund, once the ticket hasn't been printed
Once tickets are printed off you cannot change or amend your booking. If you book a return ticket your return journey cannot be amended once you print off the return ticket for your outward travel. Always book a single ticket!
*Due to COVID-19 assigned seating and catering services are suspended until further notice. To ensure COVID-19 capacity measures can be delivered, all Intercity customers must pre-book travel until further notice.
ID Card Requirements
Please note you must have one of the following valid forms of student ID to avail of discounted Student Fares.
Valid National and International Student ID Cards (See terms and conditions)
Trinity College Dublin Digital Student ID Card (See terms and conditions)
Second Level ID Card (See terms and conditions)
Valid Irish Passport ( 2nd level students up to and including 18 years)
Child Leap Card - 16 to 18 years inclusive (Personalised)
A Student Leap Travelcard is the ideal way for getting around Dublin by DART or Commuter Rail. There is a special student rate of capping of €7.00 per day or €27.00 per week (Mon to Sun). Once you hit the cap you can continue to travel on DART/Commuter Rail for free. Just Touch On and Off as usual.
Season Tickets
Weekly or Monthly tickets are perfect for students travelling to and from college everyday. These tickets offer great savings and convenience. Go to our fares section to view all of our fantastic student fares.
A valid Student Leap Travelcard, or a college ID card from one of the colleges below are the only ID's accepted to purchase season tickets;
Waterford
Waterford IT
College ID cards accepted for season tickets are outlined below;
Athlone
Athlone IT
Carlow
Carlow IT, Carlow College
Cork
UCC, CIT, Cork College of Commerce, Collaiste Stiofan Naofa, St. Johns Central College of Further Education
Dublin
UCD, DCU, Trinity, DBS, DIT, ITT, IADT, IT Tallaght, Blanchardstown IT, Ballyfermot IT, College of Surgeons, St. Patrick's College, NCAD, NCI, Law Society of Ireland
Dundalk
Dundalk IT
Galway
NUIG, GMIT
Kildare
NUI Maynooth
Limerick
UL, LIT, Mary I, Limerick College of Further Education
Thurles
Tipperary IT
Tralee
Tralee IT
Valid National and International student ID cards are accepted when purchasing our Student Intercity tickets. ID cards must have either an expiry date or a date of issue within 4 years. Where there is no expiry date or date of issue the first two digits of your Student ID number is considered the year of issue. Students who are still in college after the 4 years have expired will need to apply for a Student Leap Travelcard
Second level students can avail of these fares if they are in possession of a personalised official Second Level ID card with an expiry date or a date of birth, where a date of birth is the only indication of validity the student must be 18 years or younger to use the card
Second level students can avail of these fares if they are in possession of a valid Student Leap Travelcard a valid International Student Identity Card (ISIC) or a valid iConnect Card
When purchasing from a ticket machine enter the first six digits of your student ID number when requested for your Student Travelcard number (not applicable to weekly or monthly tickets)
Failure to produce a valid ticket and the appropriate student ID when travelling will result in a fine of €100 together with the relevant unpaid fee
If there is no photograph on the Student ID, the student must provide another form of photo ID that identifies them as the person on the Student Card
There are so many reasons to take the train, the relaxed travelling, the speedy travel times, the onboard catering and free Wi-Fi. Now with our new online fare options you can get a really low fare or a flexible fare with free seat reservation included. Please note due to COVID-19 assigned seating and catering services are suspended until further notice.
Make the smart choice with a Leap smart card. It's flexible, convenient and saves you money. Purchase online or from our ticket vending machines.
Print