Iarnród Éireann and Bus Éireann team up with iWish to support careers for girls in STEM
21 September 2023
Rail travel and bus transfers for 2,000 students attending iWish 2024 in the RDS will be provided free of charge
I Wish, the organisation inspiring teenage girls towards Science, Technology, Engineering and Maths (STEM) careers, has announced an increased national partnership with Iarnród Éireann. Over 2,000 female students from 15 locations across the country will be provided free rail transport to the annual I Wish STEM Showcase on 8 February 2024 in the RDS, Dublin. This is an 185% increase on the hugely successful pilot scheme, which took place earlier this year.
Bus Éireann will also be partnering once again, providing free return busses from Heuston Station to the event.
The dedicated I Wish STEM return trains to Dublin, featuring talks from female STEM influencers in Iarnród Éireann from Cork, Tralee, Killarney, Charleville, Thurles, Mallow, Sligo, Portlaoise, Galway, Kildare, Newbridge, Limerick, Waterford, Kilkenny and Carlow. The speakers include ecologists, environmental scientists, mechanical engineers, digital forensics and cyber security experts.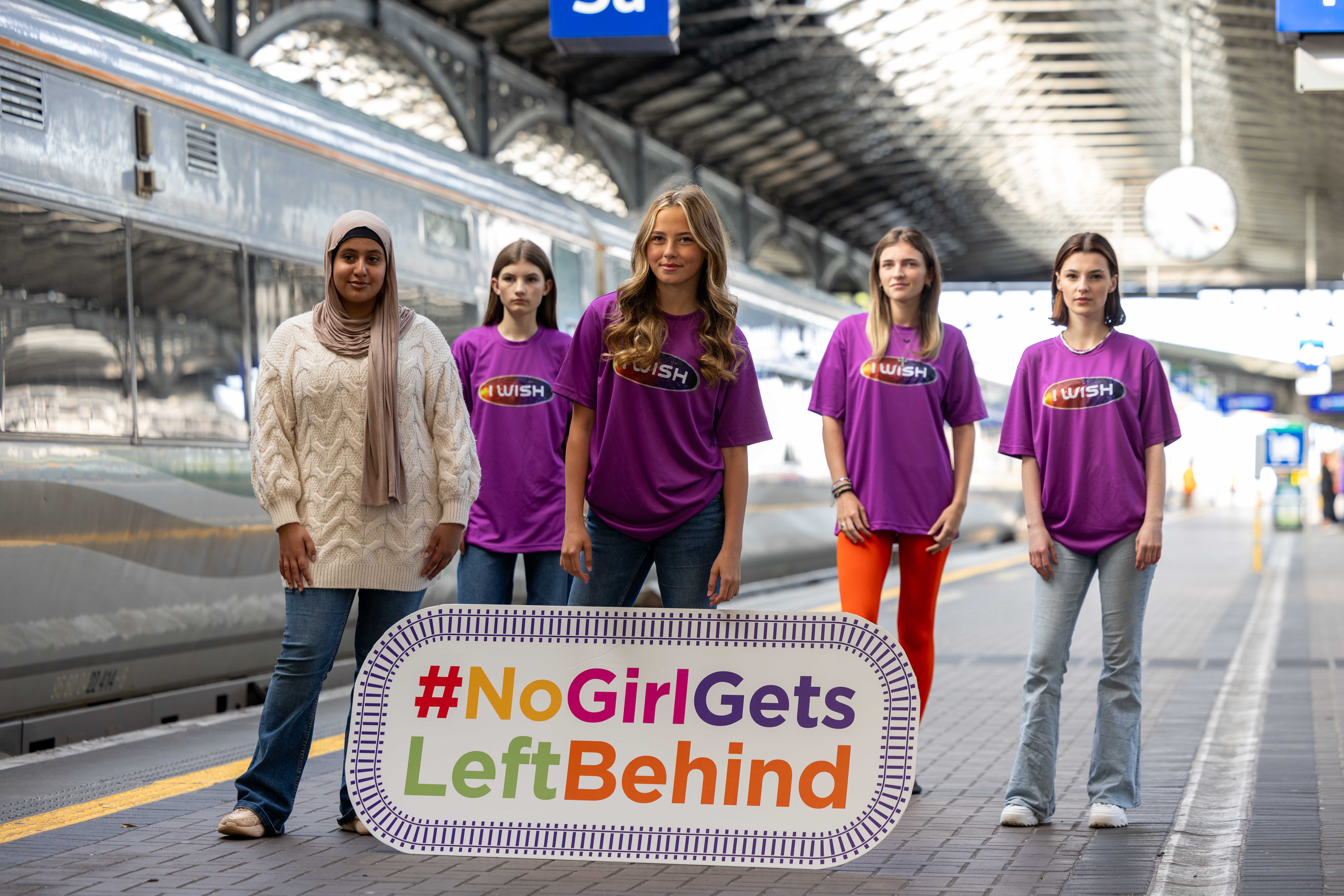 Teachers can sign-up for free train and bus services and register for I Wish showcase event at www.iwish.ie/register. The 2024 event will mark the 10th anniversary for I Wish, with the STEM showcase to host 3,000 girls while also offering a global audience the opportunity to host their own I Wish watch parties at a later date.
Caroline O' Driscoll, co-founder of I Wish said: "We are delighted to announce the expansion of our valued partnership with Iarnród Éireann for our forthcoming I Wish 2024 Showcase. This expansion will allow us to provide free transport to our event for over 2,000 girls across 15 locations ensuring that location, and cost, are not barriers to girls who want to learn more about the opportunities in STEM.
"We know from our data that access to role models is incredibly important to girls. This partnership is also a great opportunity to hear from amazing role models at Iarnród Éireann about the myriad of STEM opportunities available."
Suzanne Flynn, Head of Talent Development at Iarnród Éireann added: "This is an important expansion of our already existing partnership with I Wish which will see us supporting their mission to inspire teenage girls towards STEM careers. At Iarnród Éireann we are passionate about recruiting women into STEM roles, and, although the percentage of the workforce that is female is still lower than we would want, we are making great strides towards greater female participation.
"With barriers persisting for female students in STEM according to the recent annual I Wish Report 2022, including poor gender equality and a lack of confidence, we hope that partnerships like this, will help towards accelerating the pace of change."
Previous Article
14 September 2023
Next Article
25 September 2023