Rediscover the Joy of the Train
Low Fares for all of the Family
Do you remember how you saw the train as a child? You would jump for joy as you watched it approaching the platform and when you stepped on board and sat into those giant seats, you felt it could take you anywhere.
Get your family together, hop on board and rediscover the joy of the train.
Enjoy great fares for all the family with Iarnród Éireann!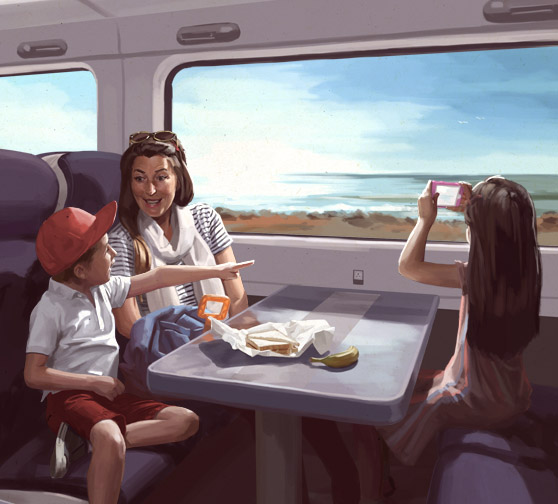 Each-way web fares to/from Dublin from*;
Location
Adult Low Fare
Child Low Fare
Belfast
€17.99
€10.00
Cobh
€24.99
€15.50
Cork
€21.49
€15.50
Drogheda
€12.09
€6.00
Fota
€21.49
€15.50
Galway
€17.99
€10.00
Kilkenny
€12.99
€7.25
Limerick
€14.99
€11.49
Rosslare/Wexford
€7.49
€7.49
Sligo
€18.99
€10.50
Tralee/Killarney
€24.99
€15.50
Waterford
€15.99
€9.00
Westport
€20.00
€11.26

Terms and Conditions Apply
All fares quoted are '

Low Fare

' available on irishrail.ie only

Online reservations can be made up to 90 days in advance of travel

No cancellation or refunds available on Low Fare

Cancellations and refunds are not available once tickets are printed

Online bookings close 90 minutes before departure from station of origin

Quotas apply and prices will increase with demand
Print