Take the Enterprise service to Belfast
The train is the perfect way to travel to Belfast and with our fantastic web fares from €13.99* each way
Bring all the luggage you need. Stretch out and get comfy. Plug in, switch on and get connected to free Wi-Fi.

Or sit back, relax and enjoy an upgrade to the luxury of Enterprise Plus.

Whether its business or leisure, life doesn't stop when you step on board the train. So, make the most of your journey to Belfast with Enterprise.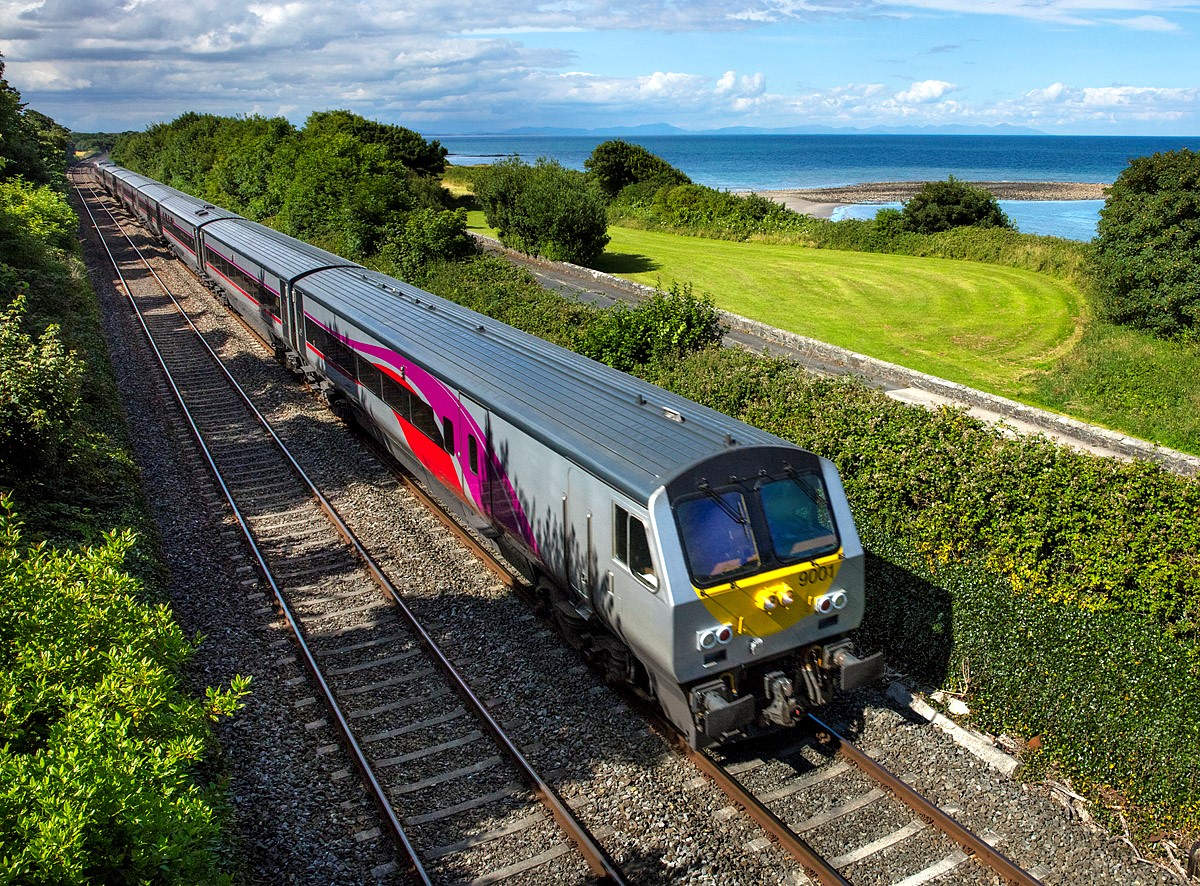 Plan your trip and enjoy great value online fares from just €13.99 each way and bring the kids along from just €8 each way. With two hours on board to get ahead on your emails or catch up over a coffee, choose the convenient service to Belfast.

** If you are traveling to Northern Ireland and intend to return by train it is recommended that you book a return journey. Otherwise, if your journey originates in Northern Ireland you need to book on the Translink website.
Enterprise Plus
Treat yourself to Enterprise Plus and experience the difference. Whether you want to work on your laptop, relax with a book or simply watch the world slip quietly by your window.
Enterprise Plus fares from Dublin Connolly to Belfast;
Adult single - €39.99
Enterprise onboard upgrade from Dublin Connolly - €15
Enterprise Plus benefits:
Dedicated "Enterprise Plus" carriage with an onboard host
In-seat dining available
Located beside the Dining Carriage
Complimentary newspaper on early morning services
Complimentary Orange Juice on all services
Complimentary Wi-Fi
Spacious lumbar support and fully adjustable seat
Extra legroom
"In seat" audio
Adjustable blinds
4 seat and 2 seat table arrangements, seating capacity is 47 overall
Wheelchair accommodation available
Getting to the City Centre
Customers with a valid rail ticket can travel between Lanyon Place Station and the city centre free of charge on any Metro Bus, Ulster Bus 500 and Glider G1 services. Customers can also avail of free travel to Titanic Quarter Station by train.
Corporate Catering
Corporate Catering provide on-board catering services on the Enterprise. Offering you a wide range of options, from in-seat trolley services to dining cars which gives you good quality food and value for money.
Business Travel
Iarnród Éireann Irish Rail Business Tickets are perfect for businesses, they are available in books of 10 single tickets, these tickets are valid on all services in each direction. They're flexible and there's no booking involved, so if something important comes up suddenly, you can just grab a ticket and go. Similarly, if your meeting runs over, or ends sooner than planned, you just arrive at the station and travel on the next service.
For more information and to contact our Sales Team please see Business and Corporate Rail Travel.
Family Tickets
Take the family on a day out by train to Titanic Belfast or W5 with our fantastic family ticket from Dublin Connolly to Belfast, €91 day return and €140 open return valid for 1 or 2 adults and up to 4 children aged 5-15 years.