Gaeltacht Specials 2023
Book your train ticket to attend the Gaeltacht this summer
Coláistí Samhraidh - Connemara 2023
Tickets are now available for students who wish to book Iarnród Éireann Irish Rail services to Galway for Coláistí Samhraidh.
Please read our terms and conditions below before booking and ensure that you adhere to the arrangements for Students travelling to Galway.

To book tickets, please click on the button 'Cuir Ticéid in Áirithe / Book Now' below.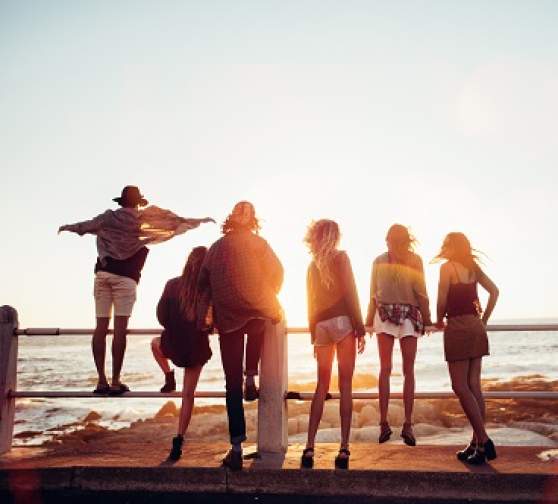 Terms and Conditions
A maximum return Fare of €35.00 will apply to Students availing of the organised arrangements to Galway. This fare applies to Students up to 18 years of age.

All Students joining their train at Heuston Station must arrive at the Station an HOUR before the departure time as advised to you by your College.

The fare paid applies to return (i.e. outward and return) journeys only. Students wishing to travel on the return service only should make contact with their College. Single tickets for the return journey from Galway should be purchased from Galway Station Booking Office.

Separate arrangements apply for Bus transfers between Galway Station and the Coláiste Samhraidh. This information will be advised to you by your College.

Heavy or bulky Luggage is not permitted. Each passenger is restricted to one piece of Luggage with a maximum weight of 25kgs. All Luggage must be clearly labelled and any piece of Luggage which is not capable of being stored in the Luggage Racks or behind the Seats in the Carriage will be rejected.
Colaiste Chiarain Gaeltacht Special
Outward - 18th June 2023

| Time | Station |
| --- | --- |
| 12:05 | Departs Heuston |
| 12:35 | Kildare |
| 12:44 | Portarlington |
| 13:05 | Tullamore |
| 13:14 | Clara |
| 13:30 | Athlone |
| 14:37 | Arrives in Galway |
Return - 1st July 2023

| Time | Station |
| --- | --- |
| 09:30 | Departs Galway |
| 10:25 | Athlone |
| 10:45 | Clara |
| 10:57 | Tullamore |
| 11:15 | Portarlington |
| 11:30 | Kildare |
| 11:54 | Arrives in Heuston |
Colaiste Chonnacht Gaeltacht Special
Outward - 4th June 2023

| Time | Station |
| --- | --- |
| 14:35 | Departs Heuston |
| 15:05 | Kildare |
| 15:17 | Portarlington |
| 15:34 | Tullamore |
| 15:50 | Clara |
| 16:07 | Athlone |
| 17:08 | Arrives in Galway |
Return- 25th June 2023

| Time | Station |
| --- | --- |
| 08:05 | Departs Galway |
| 09:02 | Athlone |
| 09:26 | Clara |
| 09:35 | Tullamore |
| 09:53 | Portarlington |
| 10:07 | Kildare |
| 10:40 | Arrives in Heuston |