Rail Bridge Heights
Bridge Height Safety
Every year, bridges are hit by vehicles which are too high to pass underneath. The damage done to the bridges is not always obvious but can be serious.
Details Information on bridge heights is available in a handy booklet format
If your vehicle should collide with a railway bridge or if you witness a vehicle striking a bridge, ESPECIALLY of the type shown, ALWAYS inform Iarnród Éireann IMMEDIATELY. You could prevent a further more serious accident.
For further information on clearances, or to order copies of Railway Bridge Maps contact the office of the Chief Civil Engineer Infrastructure, Track and Signals HQ, Iarnród Éireann, Inchicore, Dublin 8 on (01) 703 4228 (opening hours 09:00 - 16:00).
Drivers of high vehicles should drive under bridges with caution
You should know the height of your vehicle and load at all times
You are required by law to obey statutory height restriction signs
You can check the bridge heights on your route through the live map. We also have a PDF version available for download.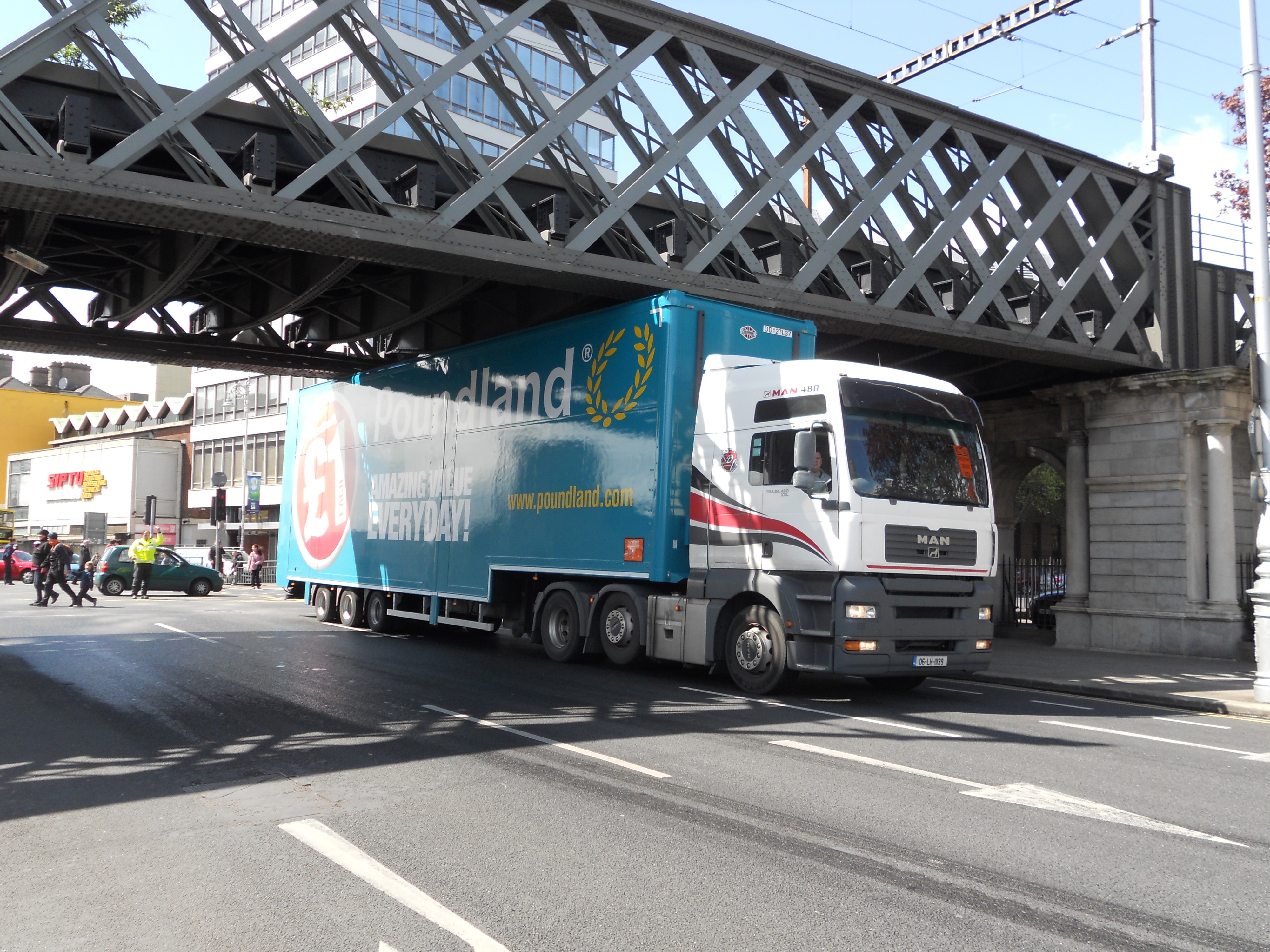 The number of Bridge strikes is on the rise again after a number of years in decline. In 2015 there were 85 bridge strikes across the network, but this year to date alone there has been 68 bridge strikes across the network. Hitting of Bridges by large vehicles is one of the greatest safety risks that Iarnród Éireann faces.
DART has seen the largest increase in the number of collisions with 25 taking place this year already. On Thursday last two separate bridges in the Grand Canal area were hit by two different vehicles within the space of two hours delaying trains and causing traffic mayhem. This time last year the number in the DART area was 12 bridge strikes. Despite improved signage and a downloadable map that can be accessed by anyone wishing to check bridge heights the problem has increased.
From a low of 72 bridge strikes nationally in 2012, the increase in bridge strikes is worrying. The increase may be explained by an increase in construction traffic, but it is still not acceptable that truck drivers in many instances do not know the height of the vehicle they are driving.
Not even the added deterrent of penalty points and hefty fines have prevented repeated strikes on bridges, particularly in the south of Dublin City. Bridge strikes can cause significant delays to both rail and road services, as Iarnród Éireann must carry out a structural assessment of the bridge before allowing trains to pass over following a hit, and road traffic can be backed up. Iarnród Éireann works closes with the Irish Road Haulage Association and Local Authorities to educate and inform, but one bridge strike is one too many. Furthermore, Iarnród Éireann regard bridge strikes as the single most likely cause of a serious rail safety incident on the network.