Railway People: Eamonn Newbanks, Duty Manager, Central Traffic Control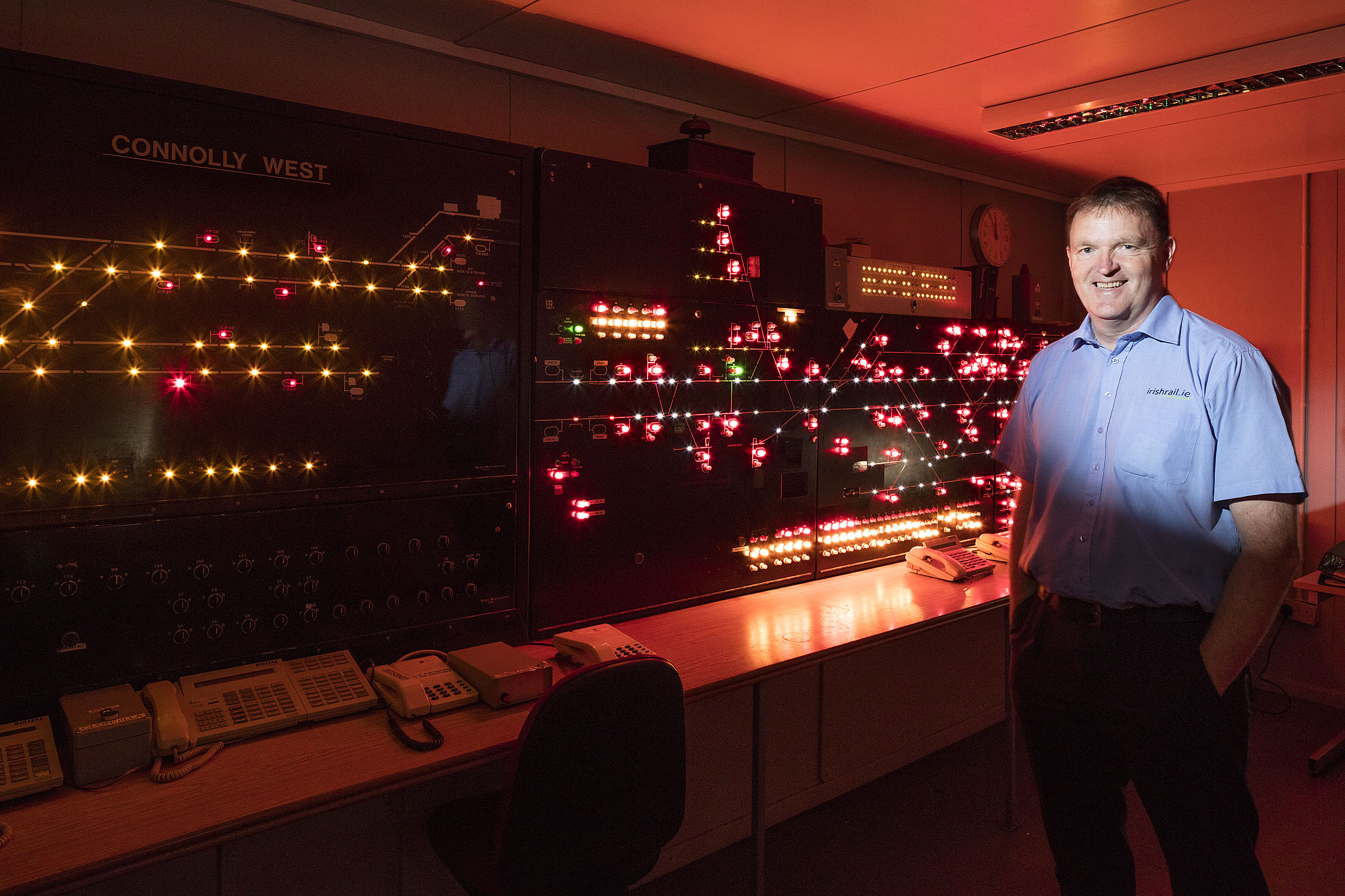 On the day of his 15th birthday, Eamonn's father told him that he had to go for an interview with CIÉ. So doing as he was told, Eamonn went along but it was pointed out by the Chief Personnel Manager that he was too young. 'I headed home and my father asked how I got on. After I told him, he handed me a letter and told me to go back to the Manager with it. After he read the letter, I was told I had a job. The letter was from the Parish Priest!" Eamonn's father also worked for CIE and with a family of 11 children, felt the pressure to care for them and knew a second income would be of great help.
Eamonn took on a role of Boy Porter, based in Glenageary Station. His duties included cleaning the station, overseeing the trains boarding and departures, ensuring doors were closed and all passengers were safely boarded. In December 1985, just before he turned 20, Eamonn moved to Connolly Station to take up a position of Man Porter. While there one of his duties was to work with assisting the loading and unloading of the mail trains, mainly from Cork and Galway. These trains were like travelling post offices, where letter and mail were sorted on board while on the move.
From Man Porter there was a move to becoming a Ticket Checker on the Dart primarily between Connolly and Bray before he took on the role of Shunter in 1988 for two years. ' I was then approached to become a signalman and to get my signalling cert. I started relief signalling work in Connolly West cabin in CTC which replaced West Road and Liffey junction cabins. This was during very busy times when there were a lot of freight trains moving around the network and operations were 24 hours, 7 days week'
In 1993, Eamonn was newly married and decided he didn't want to work so many hours at night. He moved to the booking office in Dalkey but only 4 weeks later he was back in Connolly as the station was shortof signalling staff. In 1994, he began training to become a CTCsignalman, following in the footsteps of his father. On completion of this training and after a period of relief in the CTC Signalman role he was appointed full time CTC Signalman late in 1996. He was employed as a CTC (Central Traffic Control) Inspector for 2 years from 1998 before the opportunity came to become a Duty Manager at CTCin 2001, a position he still holds.
One of four Duty Managers, he oversees the day to day operation and movement of services and fleet on the railway network. A large part of the responsibility as a leader of the CTC team is the daily and nightly management of engineering works on the network in conjunction with our infrastructure colleagues. This EW can vary from the ongoing ballast cleaning, nightly points maintenance, re signalling projects, OHLE maintenance and many other CCE and SE and T requirements. There are pressures on all to ensure these works are completed in a timely and safe manner to ensure a prompt start up to our early morning services. It's a testament to the professionalism of all involved that although disruptions do happen occasionally that they are kept to a minimum.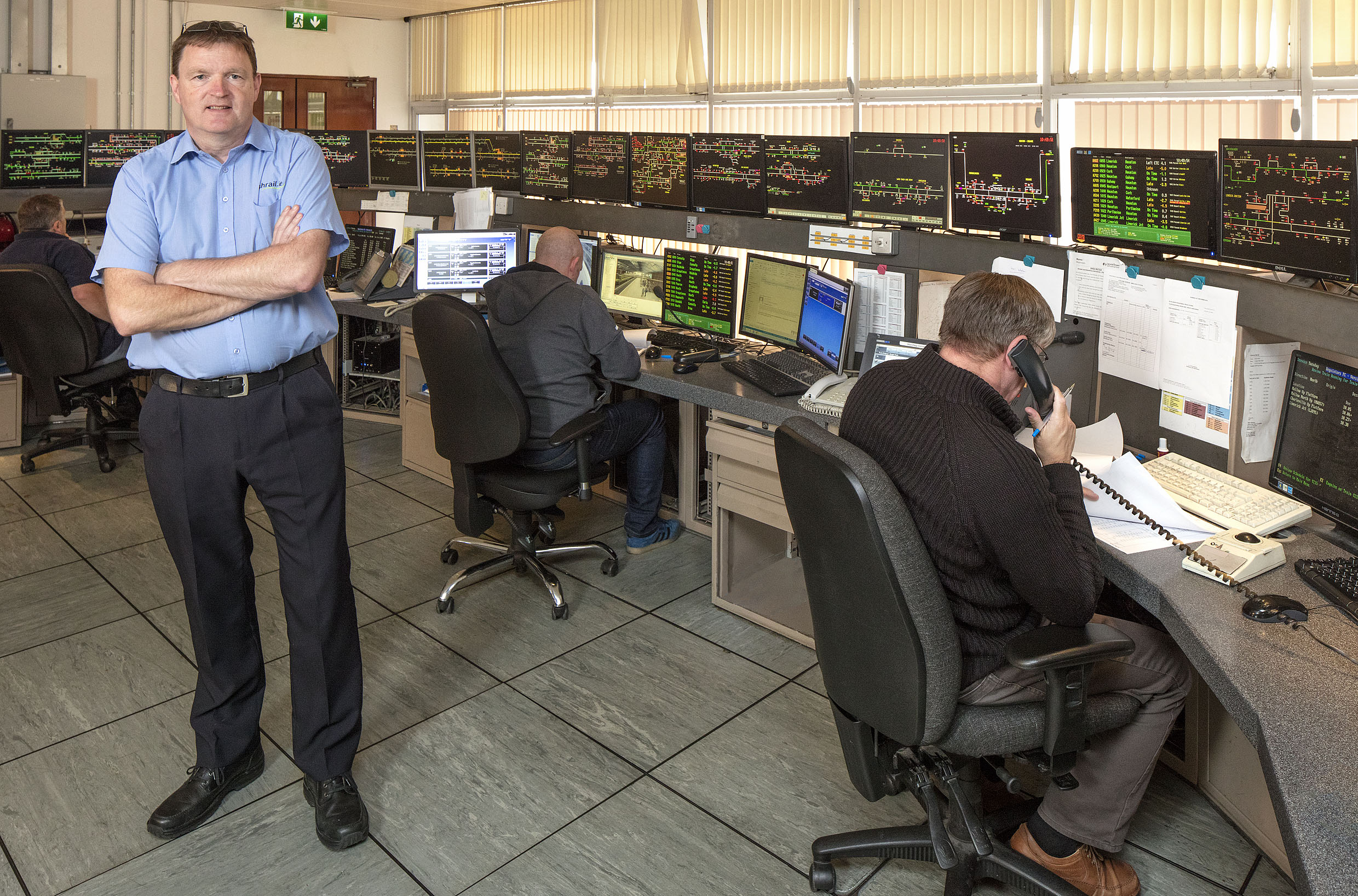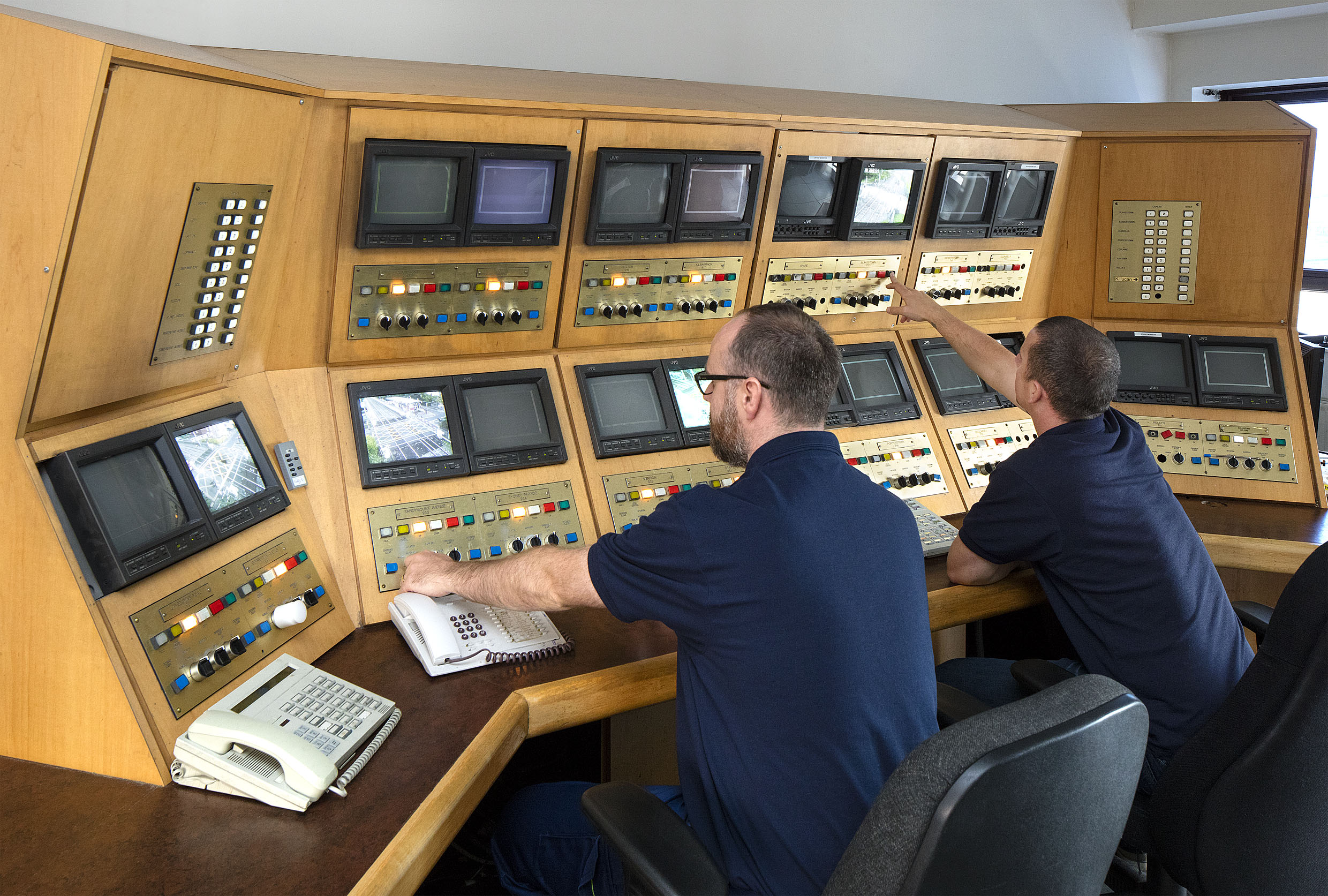 Four DTE's (District Traction Executives) and forty signal people are based in Connolly and report to the Duty Managers. This is the heart of running the railway in real time24/7, with all the complexity this entails.
" Customer and Staff Safety is paramount for our department and all in Iarnród Éireann. Not just in an emergency situation, but day to day. Ensuring that first hand communications is forwarded to all relevant personnel is crucial part of the role' Eamonn states 'we also have to be able to think very fast about live service plans in the event of any disruptions or incident, to reduce the impact as quickly as possible.'
One of busiest times for Eamonn and all in CTC is Leaf fall season, which takes place over the Autumn months. Leaves on the line can result in poor rail head conditions, wheel slip and can affect train performance and punctuality in a number of ways. "It is an issue we would prefer we didn't have but it does occur annually".
It can be a high pressure department. As well as the live management of the railway, a lot of behind the scenes planning particularly when engineering works are due to take place. Eamonn states that for the role, a passion and respect for the railway is very much needed. "You need a real understanding, knowledge to oversee operations and my father's advice is you need to be clued in 120%."
And it's an area that is set for considerable change in the coming years with a new National Train Control Centre set to be developed under the recently announced National Development Plan, to modernise our current systems and provide for future growth on the rail network.
Print