Railway People: Jackie Reid, Senior Customer Services Duty Officer, Heuston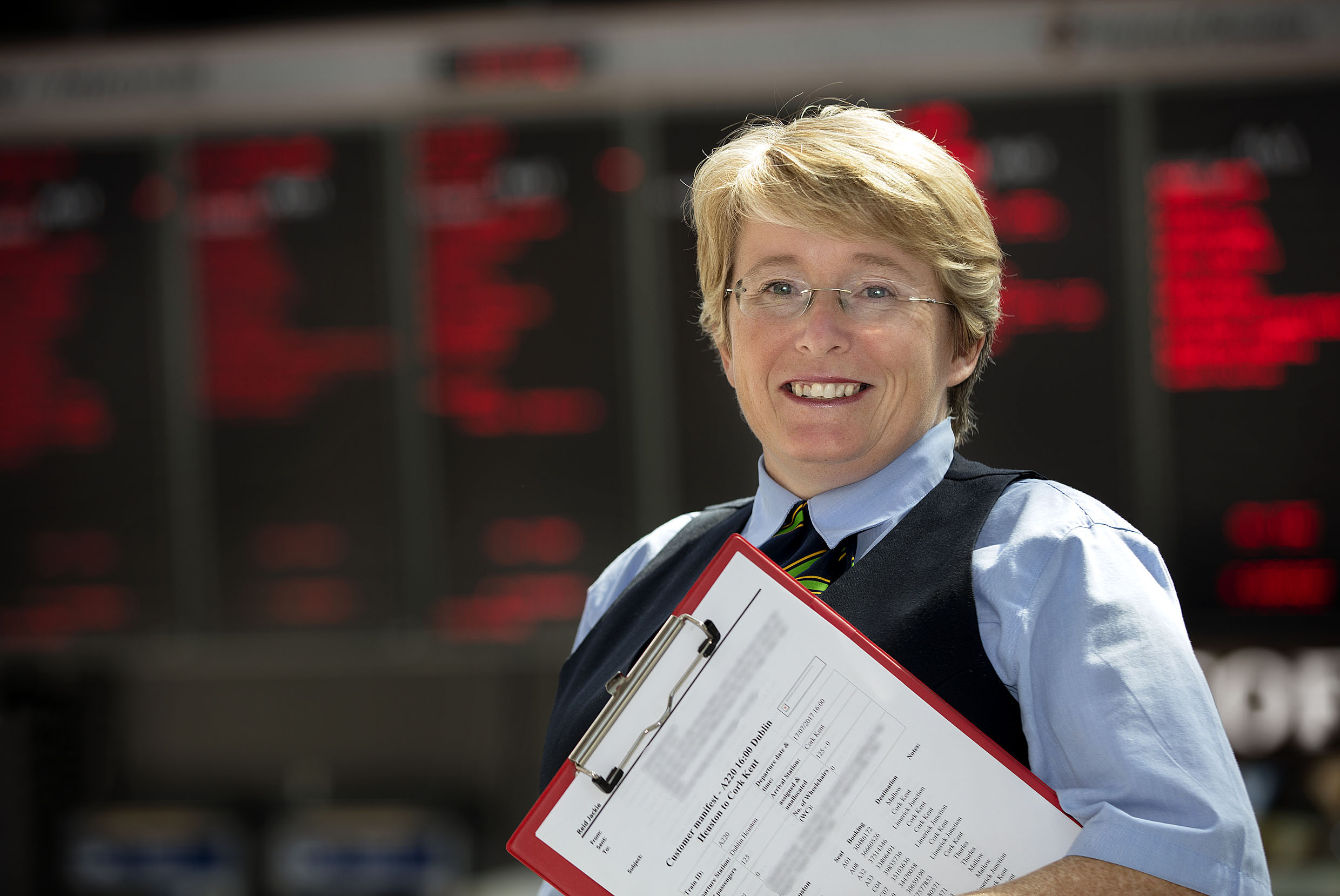 Jackie was just 17 when she first joined the company 30 years ago, a significant time as it was in 1987 that Iarnród Éireann, Dublin Bus and Bus Éireann became separate companies.
Starting in the District Office in Connolly it was a nervous time for a young woman to enter into employment with Iarnród Éireann, but Jackie did have an advantage of being familiar with the Railway: her Grandfather had worked in the company for many years and Father was an employee at the time and growing up she would listen to a lot of 'shop talk' at home.
After a year in Connolly Station, Jackie worked for 6 months with Bus Éireann before beginning to work with CIÉ Tours in January 1989. Over the years Jackie has worked and gained experience in Personnel, Infrastructure and Passenger services. A significant memory for Jackie was the Introduction of new locos, the first of which arrived by plane to Dublin Airport in 1994. She travelled to the Airport and witnessed the operation to transport them to Inchicore Works.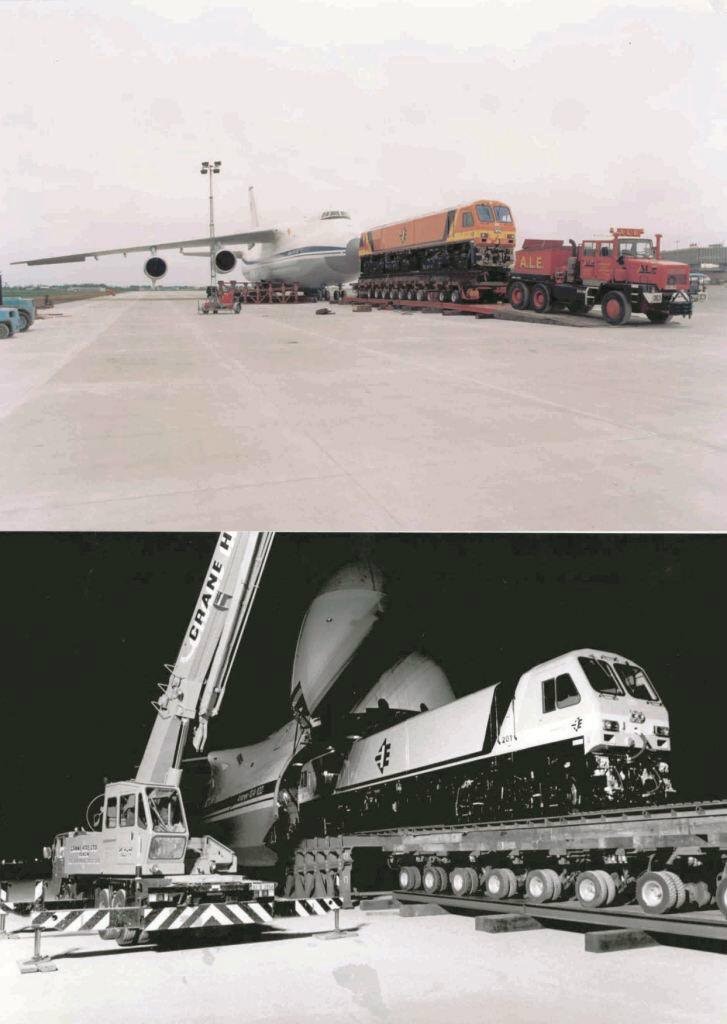 Since 2007 she has worked as Senior Duty Officer at Heuston Station, overseeing customer services in the country's busiest Intercity station. Jackie says 'I love talking to and meeting people and it is always a pleasure to be able to assist customers who are travelling through Heuston'. She also feels that the role goes further than customer service: 'although the majority of people are passing through, we do have local people, some elderly who come to Heuston just to sit and chat. I do like to give them my time also as much as when possible as you do feel that they really just want some company and can just be lonely.'
Jackie has faced some tough challenges during her time in Heuston, during service disruptions and she recalls the Weather disruption in 2010 where heavy snowfall countrywide affected rail services hugely over four weeks 'This was a particularly tough time for Iarnród Éireann. The efforts made by staff to keep services moving so that we could get customers to their destinations were just brilliant. Staff worked a lot of extra hours at the time and there was great camaraderie' Jackie stated. 'It was a great team effort by all staff as although all services were delayed at the time, all services kept moving despite the adverse weather.'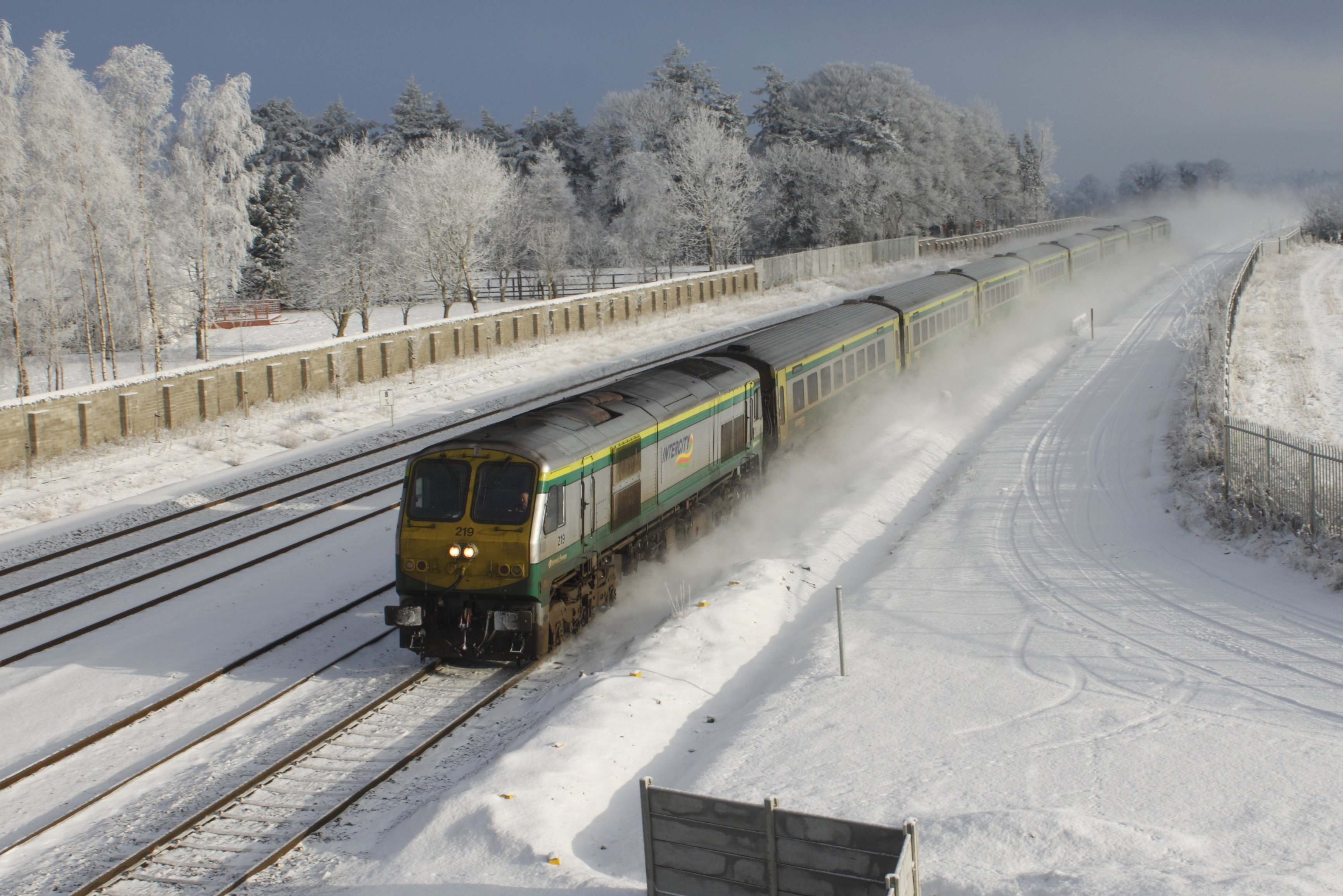 She also recalls a moment where her quick thinking, compassion and sensitivity was very much needed. 'While on the concourse one day, I noticed a young girl who was clearly emotionally distressed. I came to her assistance, I stayed with her, chatted and managed to calm her while waiting for emergency services to arrive. A while later, I received information that the girl was now doing well and to thank me.'
Through all the challenges and all the customers she has worked with, Jackie loves her role in Heuston and working for the company and her dedication is shown further: she has never missed a day's work due to illness, a record of which she is rightly proud.
Print