Railway People: Michael Shine, District Traction Executive (DTE) Limerick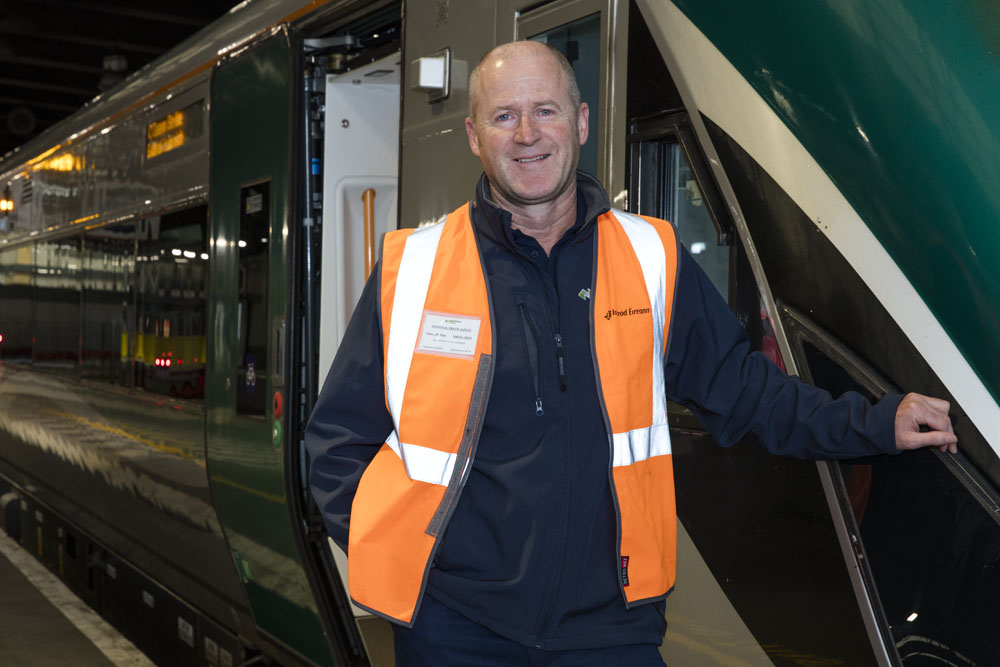 Michael started his career with the railway 32 years ago. A qualified plumber by trade, his Dad worked in the railway, so when the opportunity came to join Iarnród Éireann, Michael jumped at it. His first position was a Welder in the Wagon shop in Limerick working converting coal wagons to beet wagons for use in transporting sugar beet. It was a dirty job, but Michael enjoyed it!
From there Michael trained as a Train Driver, and was appointed in 1988, hauling freight exclusively for the first four years. 'My most frequent routes were Shale trains from Kilmastula, and barytes from Silvermines to Foynes. In 1992, I went on what was known as the Special Link (covering all types of trains and times) which meant I was driving a mixture of freight and passenger services. From 2002 to 2004, I worked passenger services exclusively'.
From 2004 right up the present day, Michael has worked as a District Traction Executive (DTE) in Limerick. The role as a DTE (Competence Manager) in the Limerick District involves carrying out a range of wide and varied activities. These include the selection, training, competence management, assessment, monitoring, briefing and counselling of drivers. Duties also include managing depot standards, incident investigation, risk assessment, managing performance issues, contributing to company standards and the administration with these activities.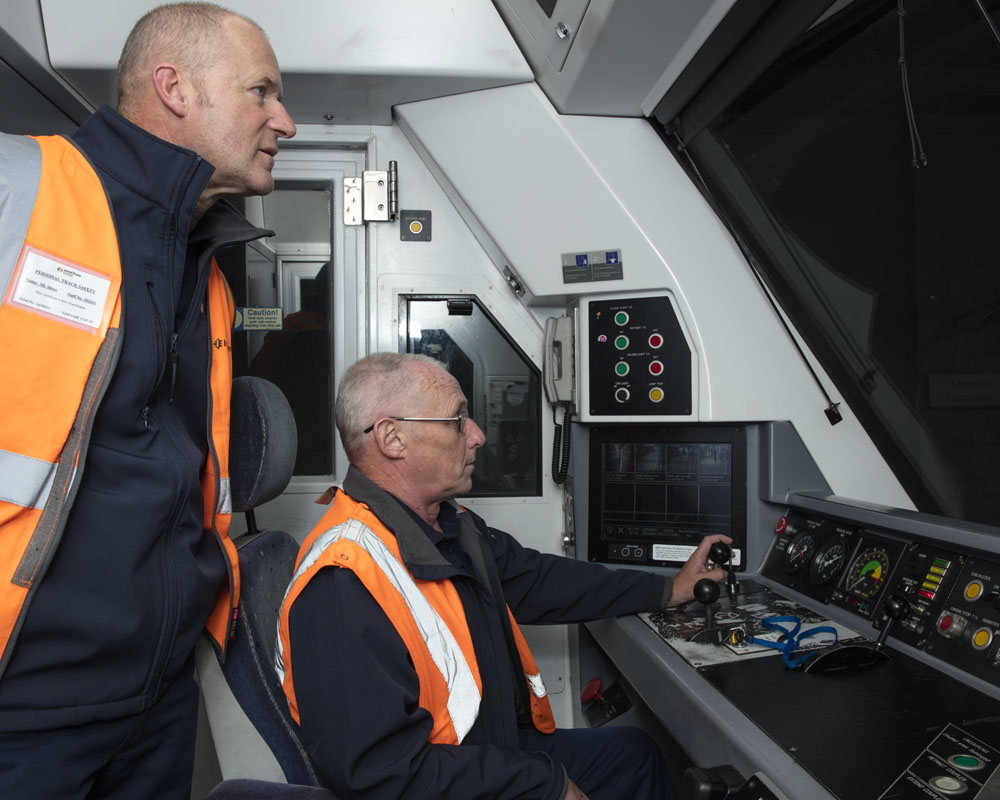 Michael also works extensively with the Fire and Rescue Services from the Mid-West, West, South and the Midlands to familiarise them with the Safety Procedures and Systems on our trains including Fire Control and Suppression Systems, Emergency Access/Egress and the isolation of AC Systems.
Michael is also an Associate of the Institute of Railway Operators. 'I would say the greatest change I have experienced has been the introduction of the Railway Safety Act in 2005 and other health and safety legislation. This has led to a total culture change within the organisation for the better. As a railway, being Always Safe is our number one value, and I believe that legislation and our safety standards help to underpin this value'
Another big change Michael has seen is the reduction of freight services. Limerick was a major freight hub, and at one time 14 or 15 freight services operated per day from Limerick. On the other hand, he's seen a major increase in the number of passenger services with 63 passenger services to and from Limerick every day.
'As DTEs we are constantly trying to be more innovative and achieve greater efficiencies: in the last number of years here in Limerick, we have digitised all Driver records to make it easier to access them. This is something that may now be rolled out in other districts. I also work closely with the emergency services all around the country to familiarise them with the railway environment'.
If Michael had not chosen a career in the railway, he states that he would have loved to have worked in sea search and rescue. A member of the Limerick and District Marine Search and Rescue for 10 years, Michael is also an avid amateur Diver. Above the waves however, he helps keep our ship in Limerick on the right course!
Print