Railway People - Neil Dinnen, Intercity Fleet Controller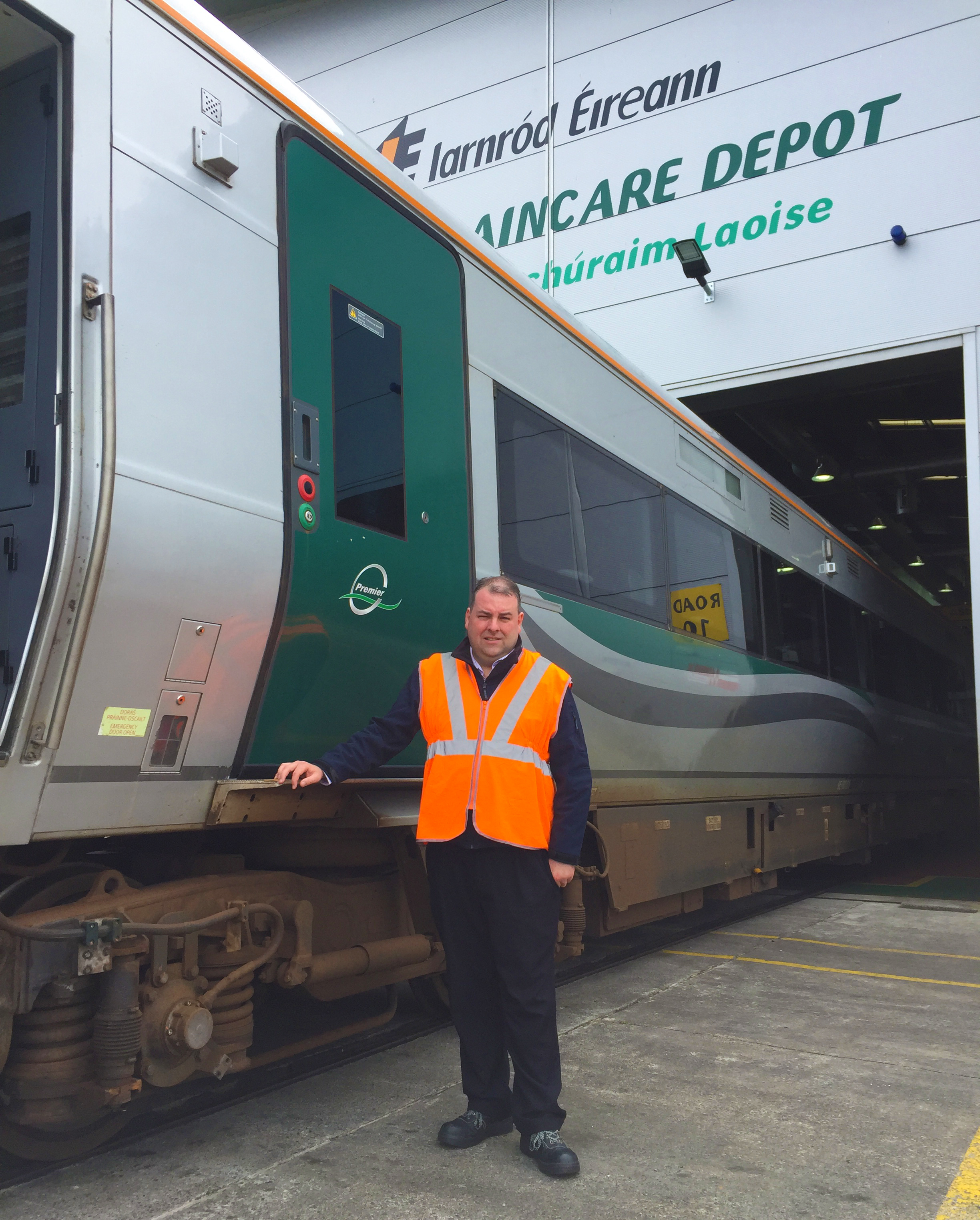 In this edition of Railway People we meet with Neil Dinnen, Intercity Fleet Controller
Fleet Controller is a key role at our Laois Traincare Depot, making sure within our available fleet that we are providing the right trains at the right time to meet demand.
Neil's journey to this position began while studying Transport and Logistics in College. Neil came to work for Iarnród Éireann in the summer of 2003 and also returned on a 12 week work placement to the Operations Planning Department from January 2004. From the summer of 2004, he worked part time and once he completed college he was appointed into a full time position as a Clerical Officer from July 2005. His main responsibility at the time being timetable planning which eventually developed to a senior position within the department.
In January 2008, Neil took on the role of Intercity Fleet Controller, based in Heuston Station. At this time, the new Dublin Cork route fleet (known as Mark IV) was just two years old and it was also the beginning of the Intercity Railcar (ICR) fleet introduction. A location move then followed for Neil with the opening of Laois Traincare Depot at Portlaoise.
Being a Fleet Controller involves overseeing the railway operations on a daily basis 'My role is really the bridge between Operations and our train maintenance department. I have to ensure that the correct train, operates at the correct time with the correct capacity but also ensure trains are returned to the depot for maintenance at the required schedules'. Neil attends weekly meetings to decide which sets require heavy maintenance for the following week and plans this accordingly.
Routine maintenance checks take place every four days at Portlaoise, Cork & Drogheda Depots with all the heavier maintenance work for the ICR fleet carried out at Laois Traincare Depot. With 6 Mark IV train sets and 54 ICR train sets to plan on a daily basis, increasing to 56 on Fridays, there is a lot of forward planning required to ensure services operate daily.
This is challenging at times, when train failures or incidents on the line occur. The main challenge for Neil is when travel disruptions occurs due to weather alerts. Recent tests of this came during in 2017 with Storm Ophelia and the visits of the Beast from the East and Storm Emma in February this year. 'During Ophelia, this was the first time the whole rail system shut down in my 14 year career with Iarnród Éireann. We pushed hard to continue services but the weather ultimately became too severe. Once the weather abated and if was safe to recommence services, I really had to work hard to get the normal schedule resumed as so many trains were out of place'
In more recent years, Neil's role has been made somewhat easier with the introduction into the company of Nexala. A Real-time Remote Diagnostic Monitoring & GPS tracking system which tracks every train and where it is located and allows any mechanical issues on board to be assessed remotely. Prior to this, the company was relying on station staff and drivers to confirm accurate locations. The Nexala system has been rolled out across all intercity fleets and has resulted in significant benefits to operations, maintenance and safety.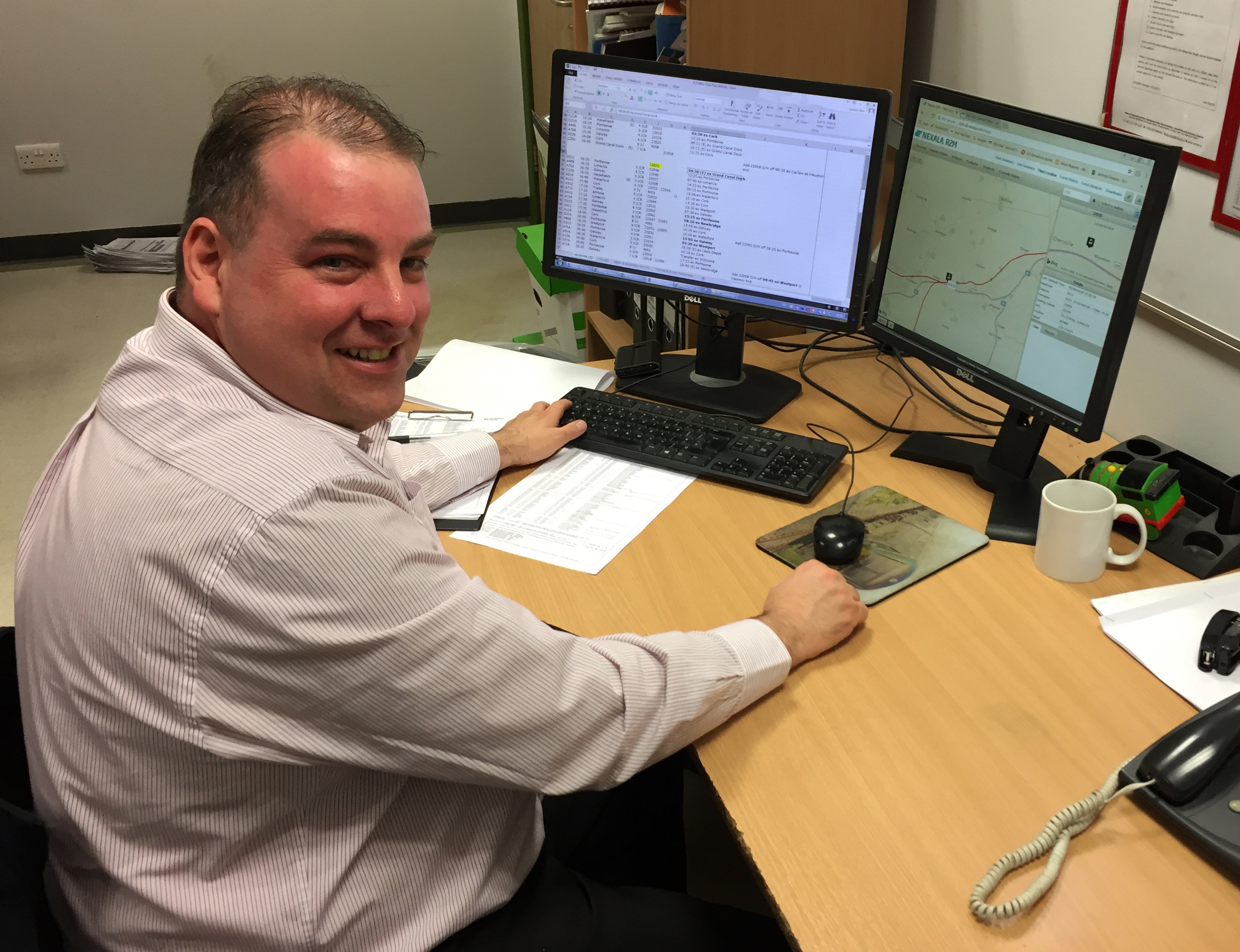 Outside of working, Neil is also undertaking a Institute of Railway Operators degree course with one year completed. It is another commitment but Neil does hope that on completion it will lead to further career progression.
On a personal note, we ask Neil what he likes to do during his own hours 'I have a real love for photography, travel and also the railway! I do try to combine all when I visit different locations and countries. Also my knowledge of the railway means an awful lot of queries come my way, even outside of work hours!"
Print