Railway People: Noel Enright, On Board Customer Services Supervisor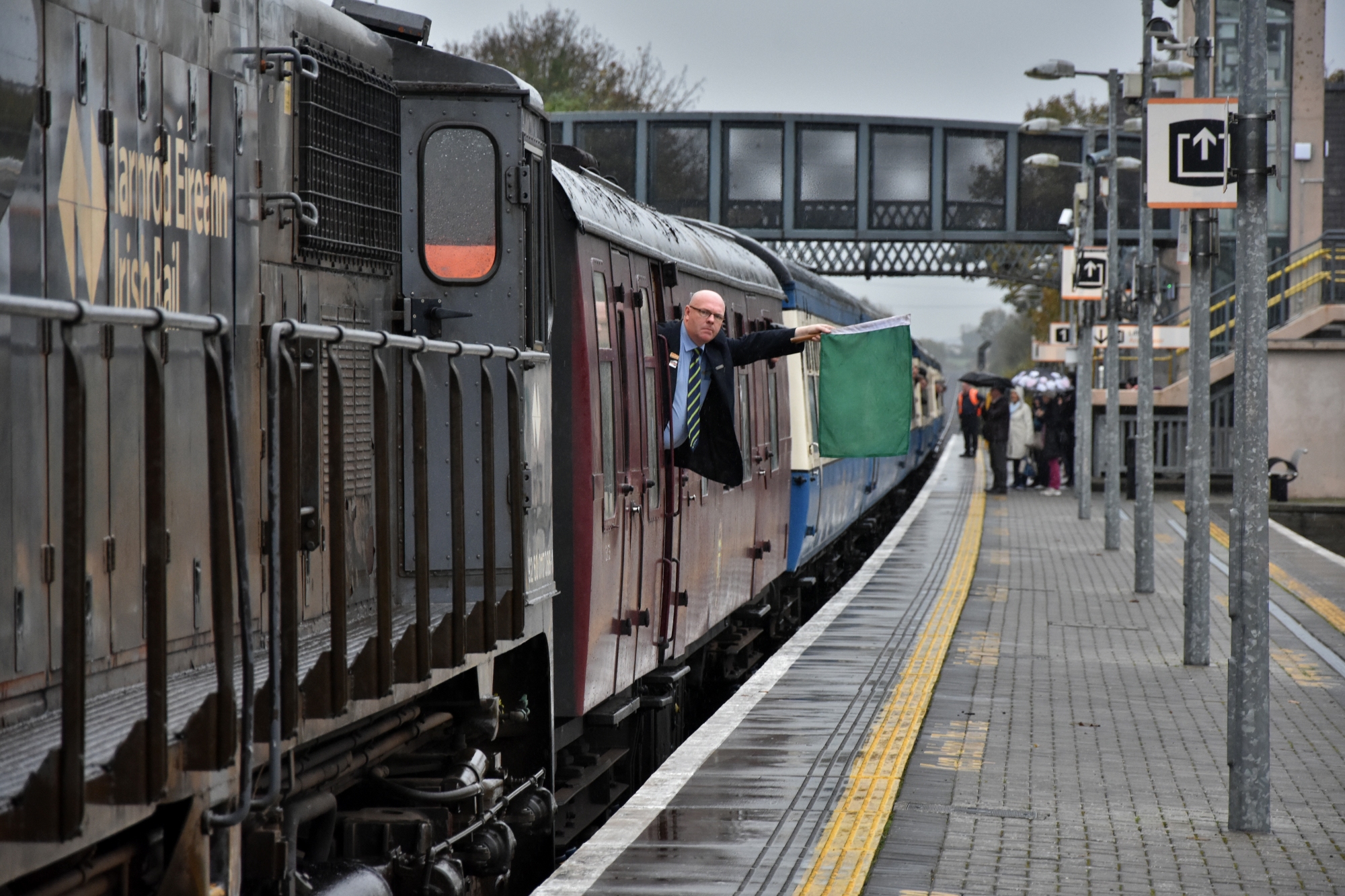 In our first of Railway People for 2019 we recently met with Noel Enright, On Board Customer Services Supervisor. In 1998 Noel began his career as a gatekeeper on the Ballina to Manulla Junction line overseeing the Lisaniska Level Crossing and also Foxford Station.
Noel saw this position as a great opportunity, having a real interest in the railway, most likely coming from the knowledge that his great grandfather had worked as a locomotive driver, also on what is known as the Ballina Branch.
In June 1999, Noel then took on the position of Depot person in Ballina, a role which involved working in the freight yard and station platform, and as a gantry operator and shunter of both passenger and freight trains many of which contained Guinness and oil. In 2000, Noel took on the position of Train Guard on passenger and freight services. The position also required Noel to work on the Executive and Radio Trains, a time that he really enjoyed, particular during the Ballina Salmon Festival which was a great time for tourism and promotion of the area.
In 2007, Noel moved to Westport as a Travelling Ticket checker. 'I had big shoes to fill, as I replaced a gentleman called Tommy Browne, after he retired. Tommy was very well known in area and had also appeared in a Iarnród Éireann commercial in the past. He had kind of become a Sally O'Brien of the company!' Noel held this role until 2015 when he then became a Revenue Protection Officer with the establishment of the Revenue Protection Unit.
In 2016. Noel was asked if he would consider working on the Belmond Hibernian as Guard in Charge. This was an exciting offer for Noel, being part of a first for the company. A Luxury train service in Ireland, Belmond also operates luxury trains including the Venice-Simplon Orient Express. 'It was a great opportunity to be part of something new for the company. Ireland's Orient Express. It was great to travel with the service and to also have a chance to work in different areas of the network and to meet fellow colleagues within the company'
Noel also stated 'Being a premier service and due to the expectation of the customers, the pressure was high to ensure the service ran smoothly. My experience in operations and forward planning was seen as valuable, in addressing any issueswhich may affectthe service'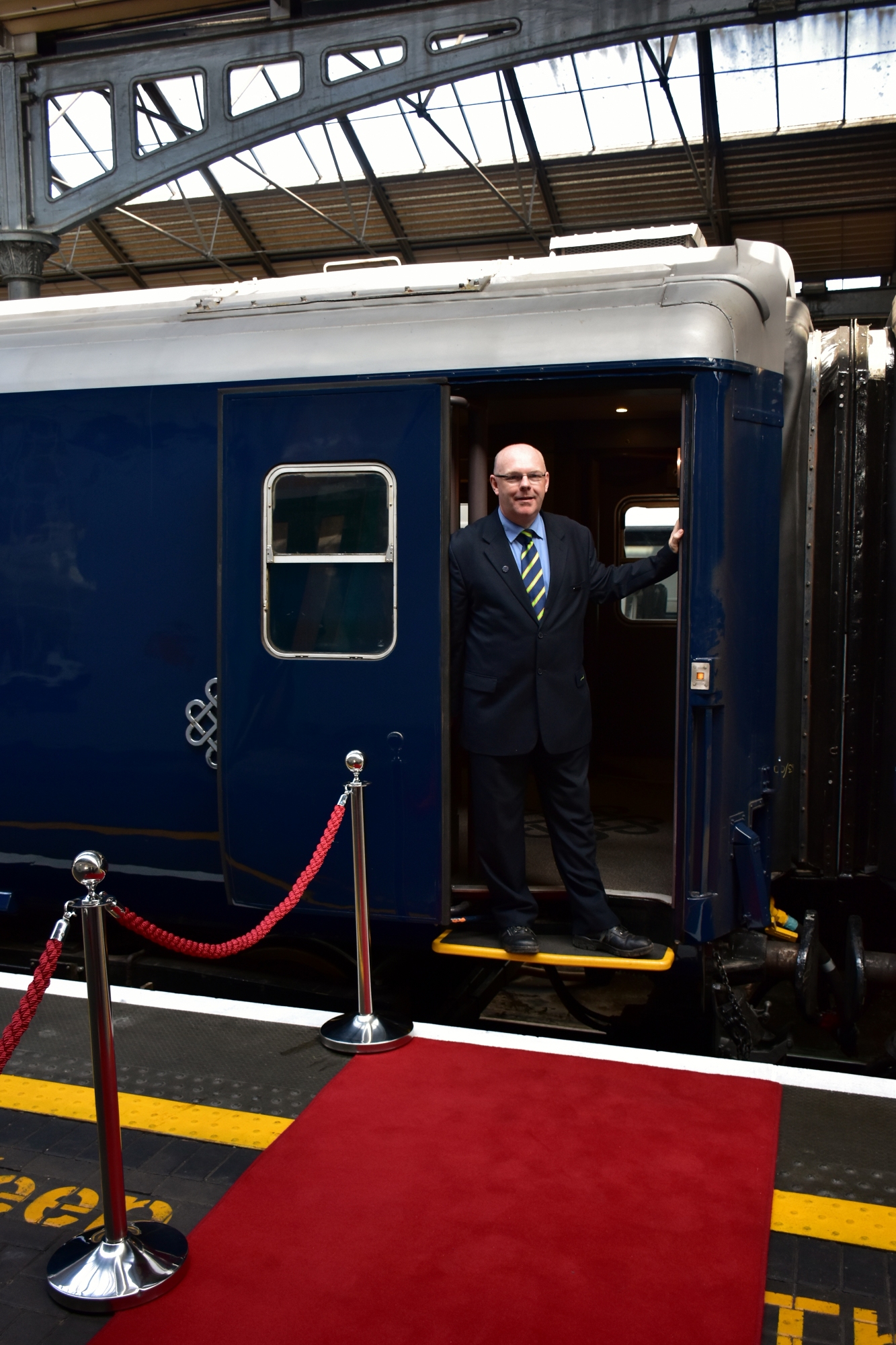 Noel has recently taken on the role of On Board Customer Services Supervisor, West to oversee the introduction of On Board Customers Services Officers during 2019. He will supervise 35 Officers within the Galway, Westport and Sligo area.
The new roles will see on-board Customer Service Officers on Intercity services, including helping customers with boarding, seat reservations, and customer service information, ensuring customers have a continuous point of contact throughout their journey. They will be on board offering a friendly and proactive approach to Customer Service to Intercity customers.
We asked Noel how he likes to spend his free time, and it seem his love of the railway also feeds into this time too! As a member of the Railway Preservation Society (RPSI) Noel spends a lot of free time volunteering to the Steam Train events run by the organisation.'I love the camaraderie and to work with like-minded people who also love the heritage of the railway and it is great to be part of the steam train events.'
Away from the railway, Noel also informs us of his musical love, as he is a member of Foxford Brass and Reed Band as a Trombone Player.
Print