Railway People: Paddy Brophy, Buildings and Maintenance
21st September 2017
Paddy Brophy has worked on painting stations, bridges and more across the network through five decades. As retirement approaches, he looks back… and forwards.
Paddy's first introduction to the Railway was when he was appointed in 1970. The letter of appointment stated that he had to be on site by 9am but Paddy enthusiastically turned up at 08.30am ready to start his day. Based in the maintenance facility in Heuston, Paddy recalls that this workshop housed all staff with building trades required by the company such as painters, Plumbers, Bricklayers, Slaters, Carpenters and General Operatives.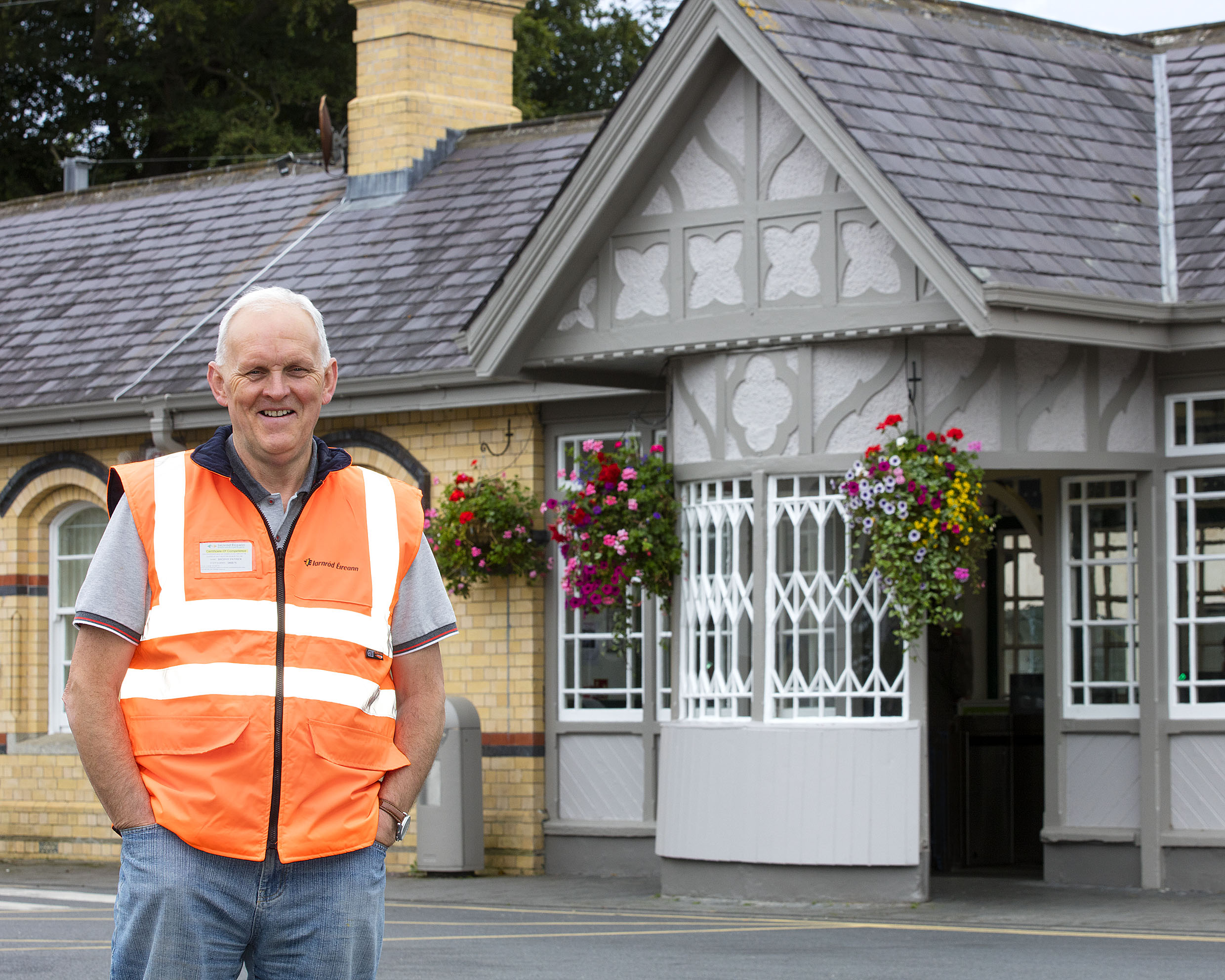 At the time, these tradesmen covered stations areas from Heuston to Portlaoise, Pearse to Arklow and Connolly to Dundalk. Paddy was just one of 10 painters employed. "It was a huge area to cover with just 10 staff and I had big footsteps to follow as my Grandfather and 2 uncles also worked for the railway: between all of us we have nearly 200 years' service."
In the mid 70's, Paddy transferred to Connolly Station based in the Great Northern Railway Workshops. The job of painter did give great variety, from painting Stations to offices and even railway bridges. A programme of works was scheduled at the beginning of each year and kept all staff very busy. "One year, we were asked to paint all the bridges near Croke Park. It was an interesting job and certainly presented challenges. Also safety equipment wasn't as advanced then as it is today. With a major shift in company safety policy over the years, major changes to health and welfare facilities are now provided to Staff" Paddy stated.
Paddy also recalls some interesting times when the small team of painters would be extremely busy preparing stations when major events were due to take place, such as when a President would travel. Railings, walls and columns would all need to be spruced up and pressure was on to ensure the stations looked their best.
Such a visit occurred in 1978 when Queen Margrethe of Denmark travelled by rail to Bray Station. "We worked the day before her visit and all through that night to make sure that Bray was freshly painted and looked it best. When the Queen arrived, she said a quick hello to some staff member and left in under 5 minutes!"
A serious issue that Paddy has seen over the last 15 to 20 years is the increase in graffiti and vandalism. It's a frustrating aspect of the job for Paddy. "It can be very upsetting and annoying when you work so hard to improve things and you take pride in the work you do. A lot of time and money is now spent on the removal of Graffiti and repairing vandalism." An example Paddy gives is of just 4 locations where stonework was defaced by graffiti costing a total of €9,000 and a lot of man hours to remove. A lot of this work must be carried out at night for safety reasons and to avoid disruption of services. It is hoped that with planned improvements in Station technology such as Passenger Information Systems, CCTV and Help Points a reduction in Vandalism will occur.
Nowadays, Paddy is the last man standing of the original painting crew from when he first joined the company, with most buildings and facilities maintenance now contracted. Paddy is due to retire in August 2018 with 48 years service and states that he has really enjoyed his time and would certainly do it all again. "In the 70's, a chance came to me to join Dublin Corporation. This too would have been good employment but I am really glad with the choice I made to remain working for the railway."
And plans for retirement? Paddy would like to spend a lot of time with his grandchildren, something he said his father and grandfather didn't have much opportunity to do due to the times, working a lot of weekends and overtime. He would also like to do some voluntary work and may put his paint brushes away for a while, but not forever!
Print