Railway People: Philip Conway, Station Manager, Limerick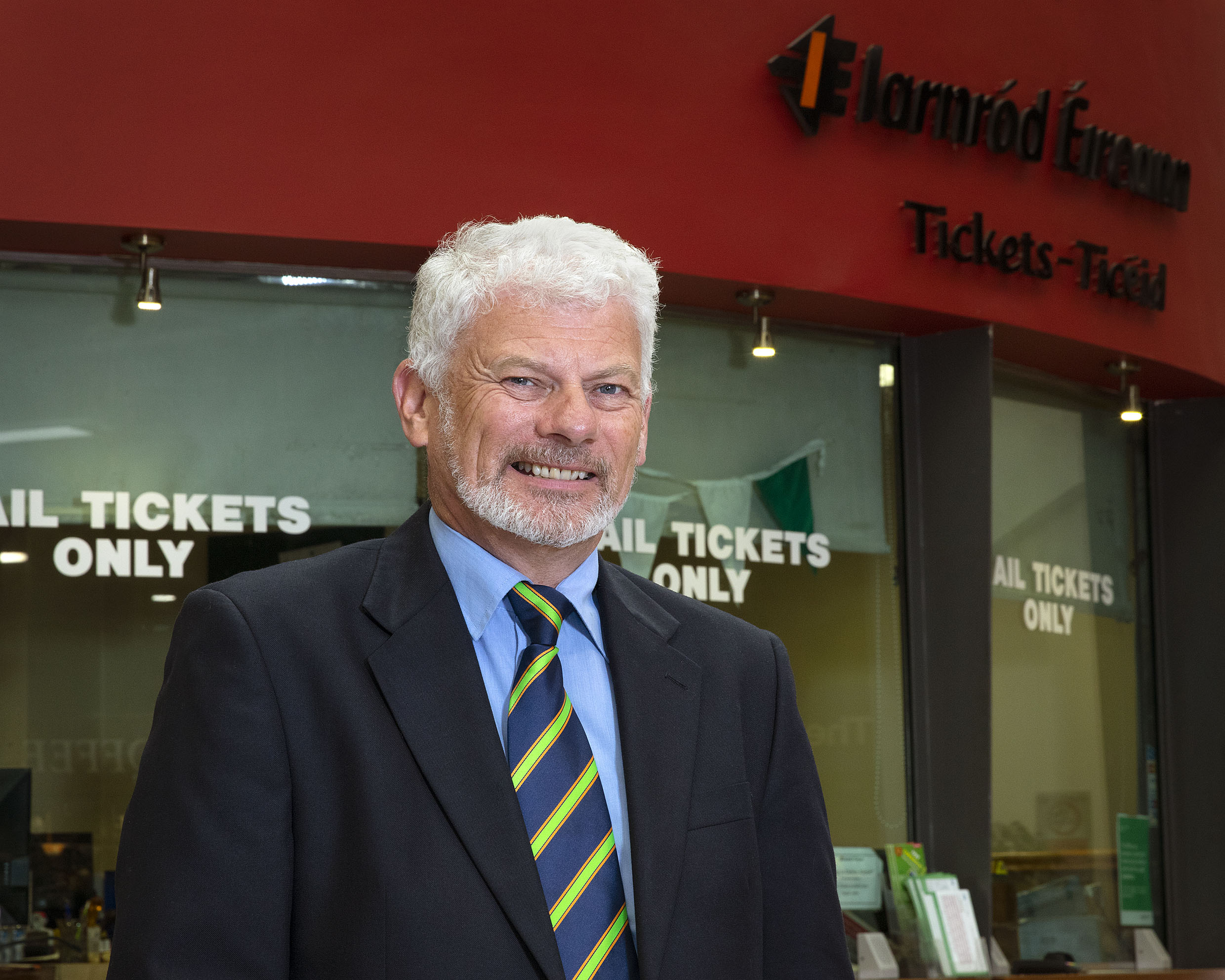 Philip Conway has been Station Manager for Limerick, Ennis and Six Mile Bridge since 2004. After 37 years working for Iarnród Éireann, he reflects on his time at the company and looks forward to many more years to come.
Philip is originally from Dublin and this is where he started his career. While studying to be a Civil Technician in DIT Bolton Street in 1980, Philip was recruited by Iarnród Éireann. "They came into the college recruiting for technical staff and I applied for the job" He began working in the technical office with the Chief Civil Engineers in September 1980. And continued his studies part time. He worked as an Apprentice Draughtsman under Chief Engineer Pat Jennings, and continued his studies at night time.
One of his first jobs was in the aftermath of one of the darkest days in Irish railway history, the Buttevant accident in 1980. "Part of the technical Office job was to produce the drawing for the accident investigation report and in those days the drawings were black and white. However, for the purposes of the report, the tracks had to be colour coded so one of my first jobs was to water colour the tracks"
Philip moved to Limerick to work in Division Headquarters. He then moved out to Limerick Junction in 1984 as a Technician. Here he had many tasks including curve re-alignment, accident investigation, track levelling and drainage.
In 1996 Philip moved again, this time heading back to Dublin. He returned to the Technical Office and then went to work in the Technical Office and as Technical Assistant Bridges). He then moved to Limerick Station in 1999 as operations safety liaison executive, and has been there ever since. This move from engineering to operations was one of the biggest changes that Philip has experienced during his career.
However, the biggest changes that Phillip has seen in his time at the company have been in relation to safety. The safety standards are more stringent than they used to be. The regulations behind safety standards and monitoring have been greatly enhanced and this requires more paperwork. Nonetheless he enjoys his job and keeping people safe is a vital aspect of that, and as Philip said he "prefers to be challenged".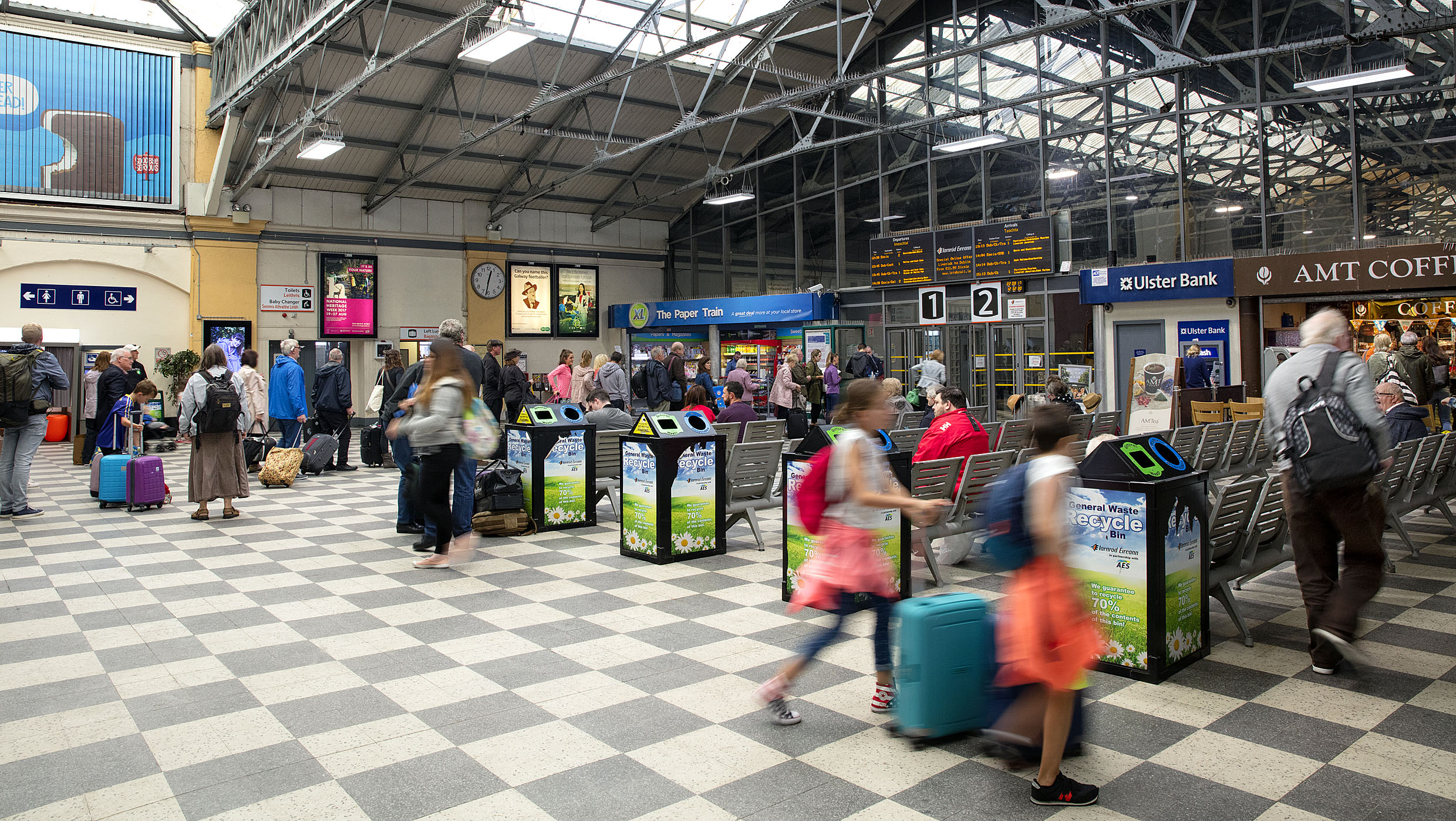 One of the main challenges he has faced as Station Manager has been the disruptions to Limerick Station over the last few years as signalling, platform and building works took place. Philip says he is proud of how smoothly the station and its staff adapted to the disruption. Disruption has included construction to Limerick station and flooding of the Ennis line which caused the line to close for a period of time. Other disruption includes the successful transformation of the area in front of Limerick Station from a car park into a plaza. Despite all the disruption, Philip is proud of how smoothly the team has handled the various challenges.
"There have been years of disruption that people didn't see but had to be managed here"
One of Philip's greatest achievements was graduating in July from the IRO Operations Management Course in Glasgow. He completed this degree course part time while the construction in Limerick Station was ongoing and he had a young family to look after. Balancing all this at once proved difficult, but was very much worth it. "It`s never too late to go back to college."
Philips plan for the future consist of continuing the job of Stations Master and looking after his family. After many years of moving back and forth, he plans to stay in Limerick.
"It is a wonderful place to live and bring up a family'
Print