Pearse Station exhibition tells stories from Ukrainian women in Ireland
24 August 2023
Inner Light, an exhibition documenting the stories of Ukrainian women living in Ireland, has opened in Pearse Station.
Co-ordinated by the Irish Red Cross, Ukrainian Action, and Roddy Doyle's Fighting Words organisation, the exhibition is a reminder of the human face of the conflict in Ukraine. It features stories and reflections written by Ukrainian women in Ireland, accompanied by evocative images from photographer Alan Compton. Launched on Ukraine's National Day of Independence, the exhibition is supported by Trinity College Dublin and Iarnród Éireann.
The project is an extension of an existing collaboration which resulted in the publication of the Inner Light book of personal stories, first launched at the Concert for Ukraine at Vicar Street in April 2023.
"I am blown away by this exhibition," said Neville Cox, Trinity's Registrar. "It gets right to the heart of pathos and the human experience of conflict. It is a reminder of why it is so important to assist those forced into migration. When we assist, we are helping not just a concept or a number, we are assisting human beings. On behalf of Trinity, I am proud to support this exhibition, its Ukrainian contributors and all involved."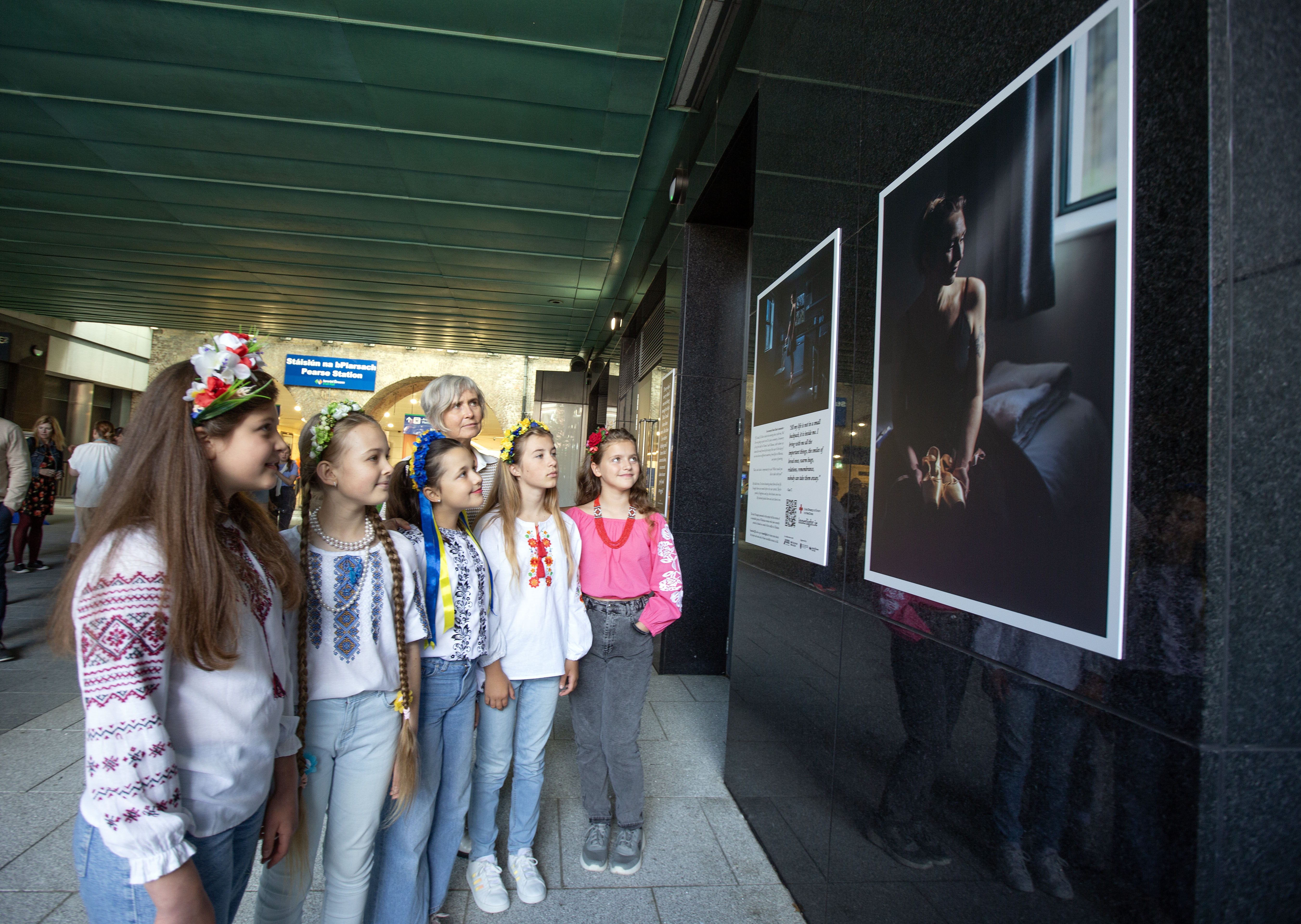 "This is an important and timely project that we are proud to have worked with our partners to realise," said Deirdre Garvey, Secretary General of the Irish Red Cross. "It documents the plight of these brave Ukrainian women who left family, homes, and livelihoods behind to make the difficult and life-changing journey to this country. This project is a beautiful and unique testament to their experiences."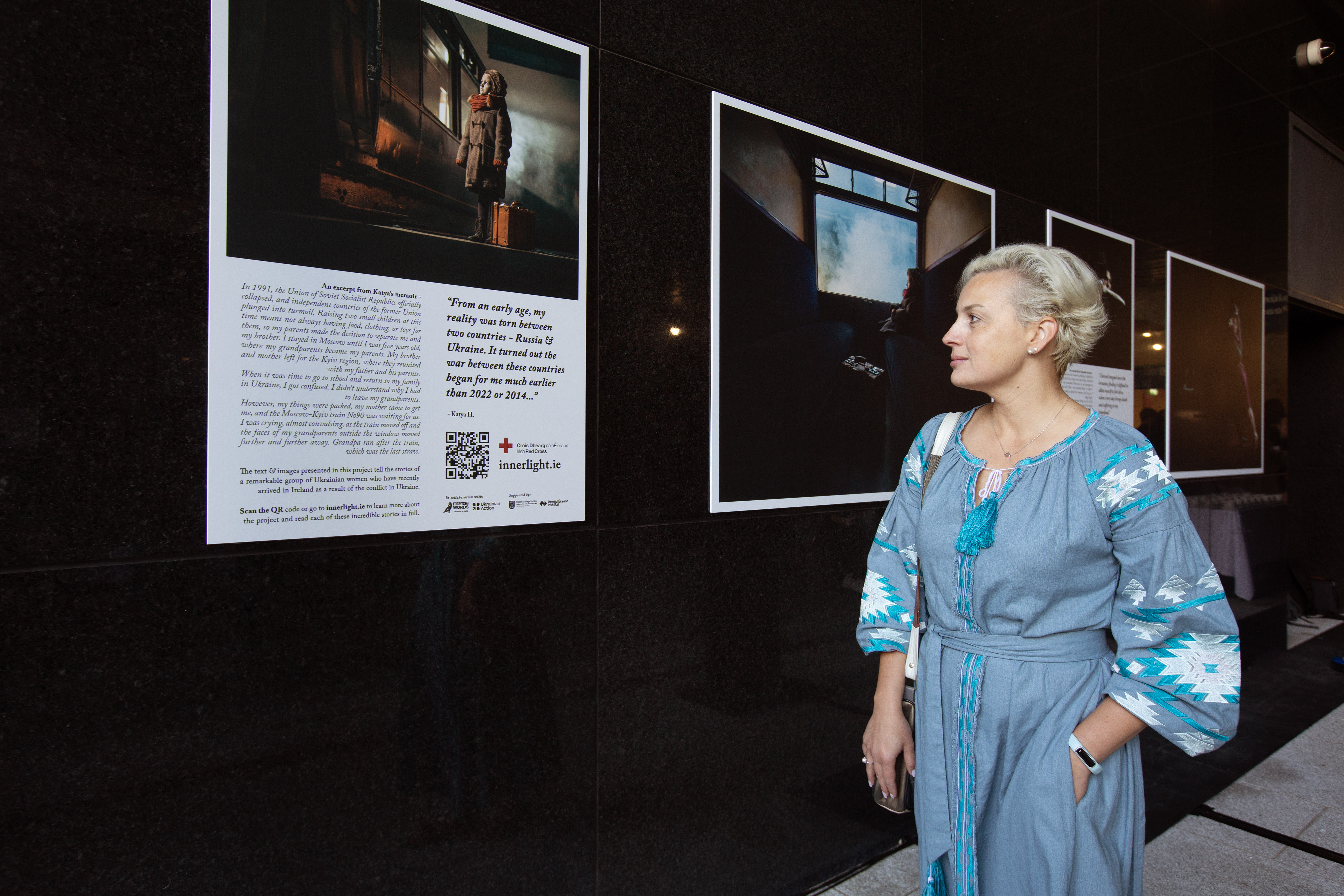 Barry Kenny, Corporate Communications Manager with Iarnród Éireann said "Iarnród Éireann is proud to work with the Irish Red Cross and Trinity College Dublin to bring this exhibition to Pearse Station. As we see and read in the images and stories on display from Ukrainian women living in Ireland as a result of the war, railways have been central to the story of Ukraine's displaced citizens.
Railways were a means of escape from the invasion, a means of shelter from attacks, and a means of rebuilding where liberation has been secured. Working with the Irish Red Cross, and with the generous support of our customers, we have been able to support our Ukrainian friends living in Ireland since February 2022, and we are delighted to play a small part in bringing their voices to commuters through this project."
The stories and images will be on display to the public at Pearse Station (Pearse Street entrance) until the end of October.
Previous Article
18 August 2023
Next Article
14 September 2023