Aviva Stadium partnership for Street Art Mural highlights urban wildlife
01 November 2019
Over the Bank Holiday weekend, while line works were taking place, street artists installed the first elements of what will be one of Ireland's largest street art projects as part of a partnership between Iarnród Éireann and Aviva Stadium, supported by Dublin City Council.
Iarnród Éireann have partnered with New Stadium Designated Activity Company - management company of Aviva Stadium - on a street art project which it is believed will be one of the largest in Ireland once completed.
Supported by Dublin City Council, once completed it will run along the railway lines running at the western side of the Aviva Stadium and along the tunnel up to Lansdowne Road Level Crossing, providing a wonderful sight to regular commuters and visitors alike.
Phase 1 works began over the October Bank Holiday Weekend to coincide with the line between Connolly and Dun Laoghaire being closed for scheduled engineering works.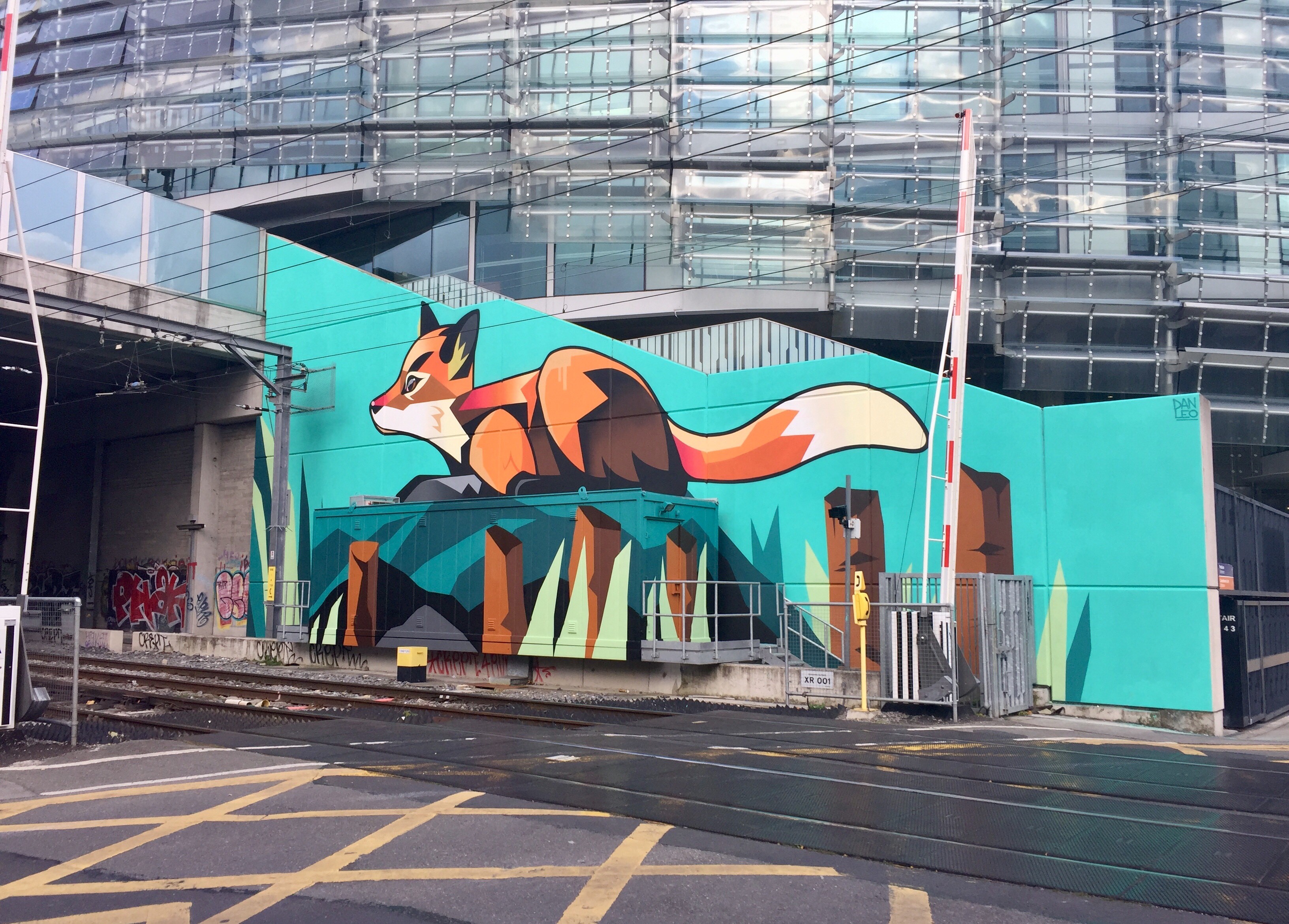 For this phase, work was concentrated on the 'bookends', the two large walls situated at either end of the Aviva Stadium. Wall 1 depicts the image of an urban fox, which are regularly spotted within the areas of city centre stations and has been created by artist and illustrator Dan Leo.
Dan has a graphic style that is born from a steady consumption of obscure cultures, cartoons, music and street level art movements. His work most often depicts nature and animals in a style that has heavy line work, pattern elements and is bold in colour.
The image of an Urban Hawk created by Artists for All City Records, is now in place on Wall 2 situated at the North end of Tunnel . These dramatic images tower over DARTs as they pass, and can be viewed as crowds enter the stadium. Phase 2 will concentrate on the central area of the tunnel and it is planned to have this completed by early next year.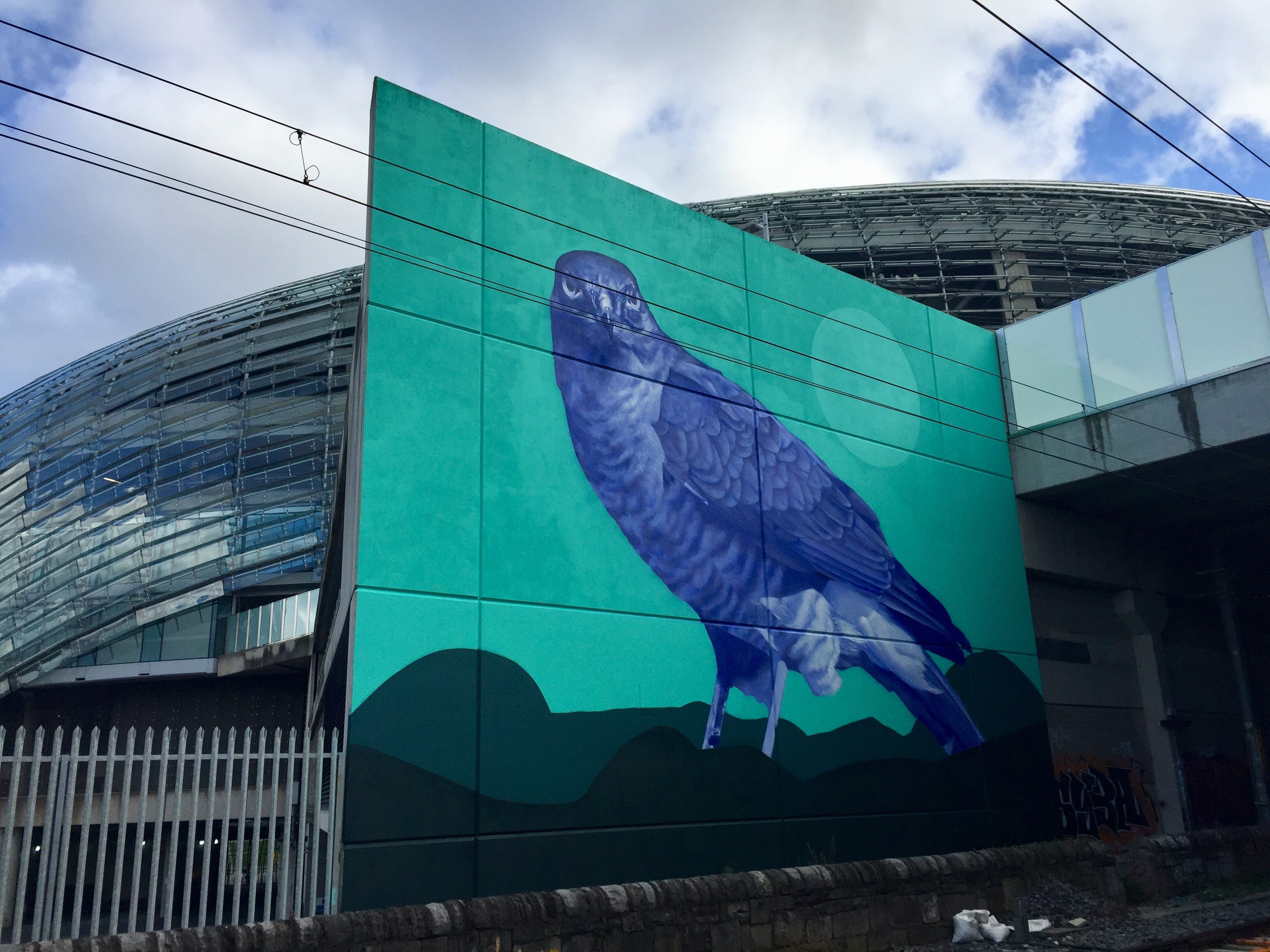 Next Article
11 November 2019
Print