Social Sustainability
At Iarnród Éireann we are committed to supporting a diverse and inclusive society through fostering a customer-driven culture, putting safety first, and ensuring rail is accessible to all who wish to use it.
There are a number of ways we're making this happen which are outlined below.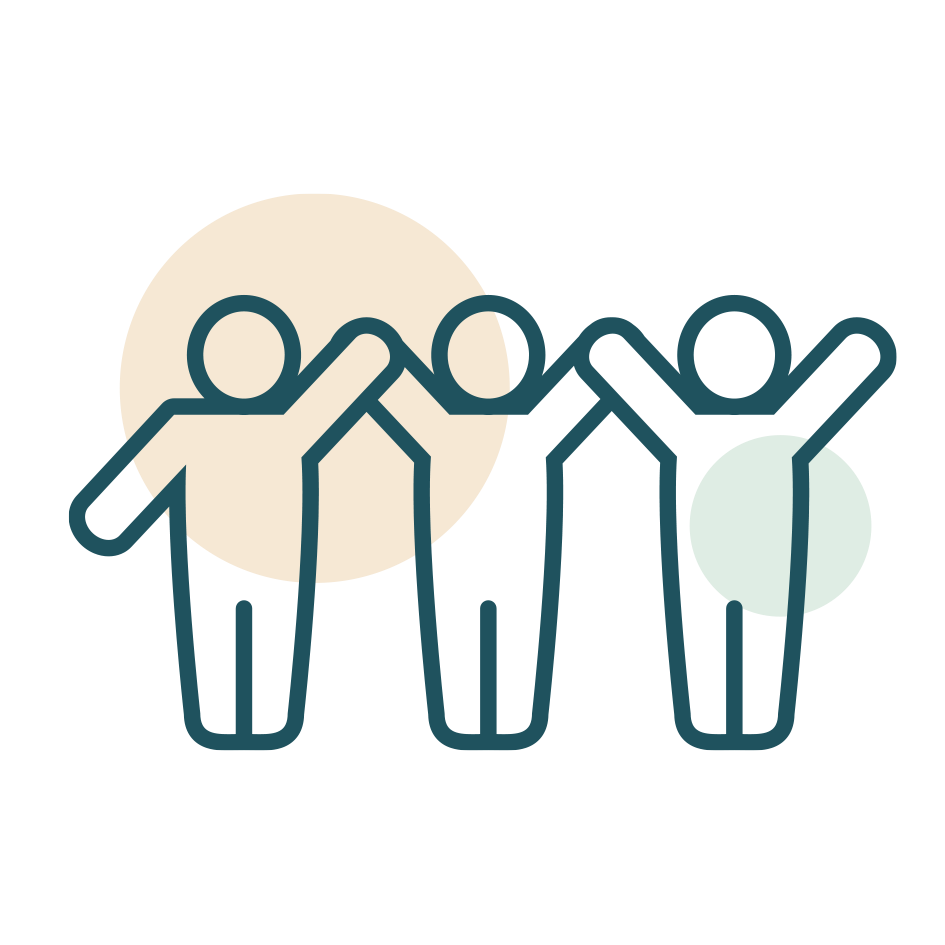 Customers at the Heart of our Business
Our customer-driven culture will ensure the needs of all customers are prioritised. This includes achieving punctuality and reliability targets, improving passenger services to ensure active and sustainable travel modes are integrated and importantly focuses on customer accessibility.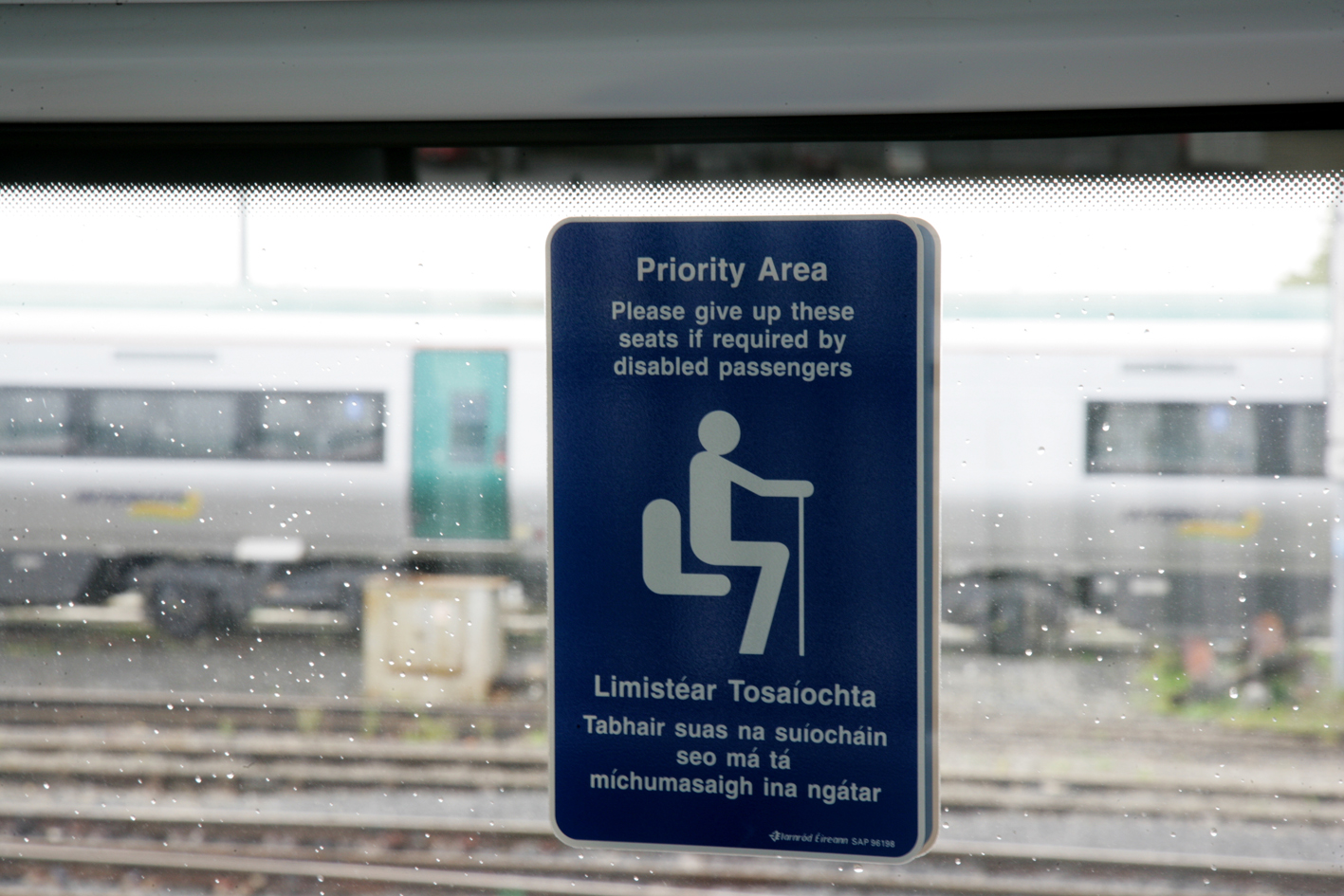 Achieving independent access for all customers to our services is something that is being prioritised for new fleets, stations and systems and there is ongoing consultation with mobility impaired customers and representative bodies on all proposals which relate to their travel. The introduction of Customer Service Officers on Intercity services will allow notice-free travel for those services and the completion of the lift and escalator renewal and replacement programme will help more customers use our services unassisted. The transformation of customer information systems to ensure timely accurate information in station, including wayfinding, on board, and when planning travel will also support this. The new DART+ Fleet will transform accessibility to our survives in the Greater Dublin Area with the first of these carriages to enter service in mid-2025.
Employer of choice, committed to Equality, Diversity and Inclusivity
We're working to be an employer of choice through initiatives addressing gender balance, health and wellbeing and equality and diversity and have already been recognised for the work we are doing being ranked Ireland's third best employer amongst companies employing 200 people or more in the Sunday Independent Statista Best Places to Work survey in 2021. 
We have been hiring graduates across multiple disciplines, with females accounting for 56% of all graduates into the workforce annually.  From a workforce that has just 10% women, 17% of senior leadership roles in Iarnród Éireann Irish Rail are now held by women, and an increasing number of women applying for high potential programmes.
 Our Women in Rail Network also provides networking opportunities and learning and development support for women within the company. It is our goal under the Sustainability Strategy 2021 – 2030 to double the number of female employees by 2030. See our Gender Pay Gap 2022 report.
We strive to protect and promote the health and wellbeing of all staff and our Health & Wellbeing programme follows the approach set out in the Healthy Workplace Framework and is embedded into our corporate strategy. We're committed to equality and diversity in the workplace and in the services we provide.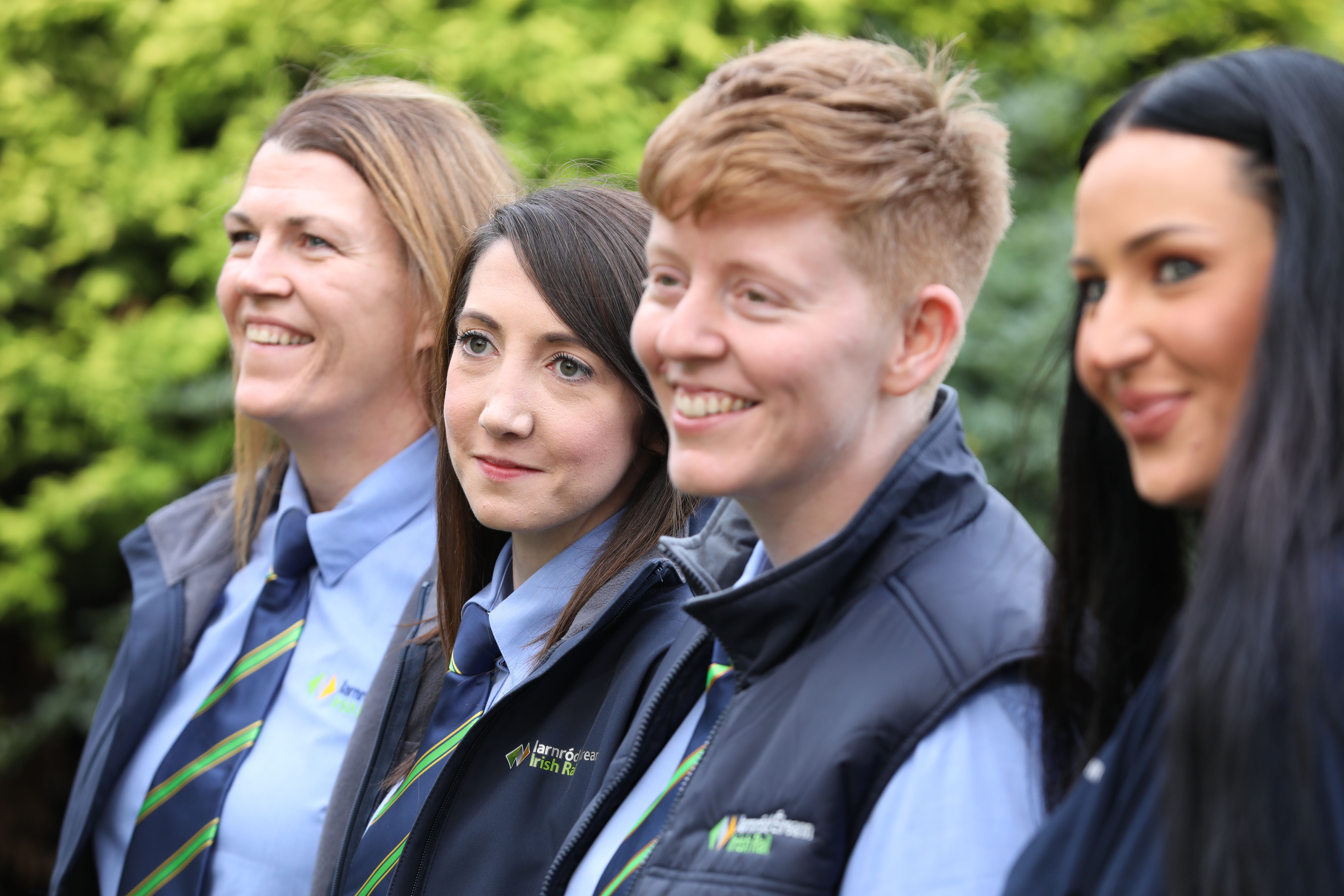 We will continue to work with our employees, customers, outside agencies and other compatible groups in the development of best practice in the workplace for our employees and customers. We believe that valuing our staff, contractors and the services they provide to the customer will support our mission, vision and values. On this basis we will continue to develop an environment that respects the diversity of colleagues, contractors and customers.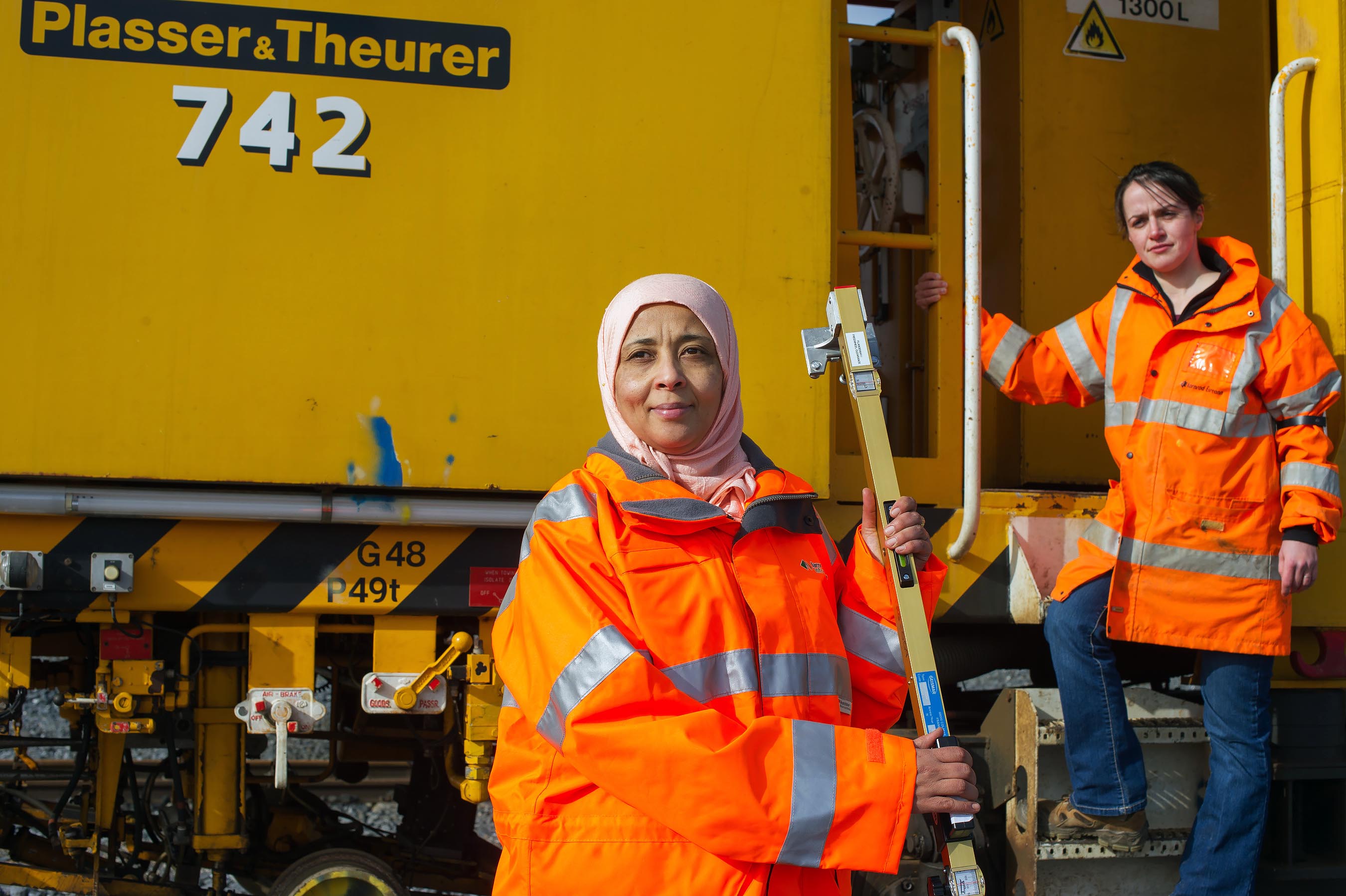 A responsible member of our community
We serve 145 communities and their wider catchment areas directly as well as operating through various landscapes throughout the country. It's important that we make a positive contribution to those communities whether that be by our train services directly or how we engage with community members themselves.
We actively engage with communities to ensure awareness of major projects, maintenance works or timetable changes to ensure understanding as to how these may affect the community and mitigate any negative impact they may have. We continue to support mental health awareness nationally amongst communities, our customers and our colleagues, partnering with charities and support services to create awareness and ensure mental health issues can be discussed without stigma. Running community initiatives such as environmental enhancement and biodiversity around our network and arts and sports programmes help support our communities. One of our goals under the Sustainability Strategy 2021 – 2030 is to have pollinator planting in place at all stations and 100 acres of native planting on non-operational lands.
We have been awarded the Business Working Responsibly Mark, through business in the community Ireland, for our approach to our community engagement and sustainability initiatives.
Accountability and Transparency
Our sustainability progress will be reported annual which will ensure accountability and transparency and show how new initiatives are strengthening our sustainability journey as well as identify areas where our targets are proving challenging.
As part of this journey we are signatories to the Task Force on Climate Related Disclosure (TCFD), working with Sustainable Finance Ireland. It is also extremely positive to have achieved, as part of CIÉ Group, a B rating in our first year as participants in the Carbon Disclosure Project – a particular achievement in the transport sector.
As a commercial semi-state body we are committed to delivering the five commitments included in the 'Framework for the Commercial Semi-State Sector to address climate action objectives' (July 2022)