Iarnród Éireann and Sustainability
Iarnród Éireann's Sustainability Strategy 2021-2030 SustainabilitIE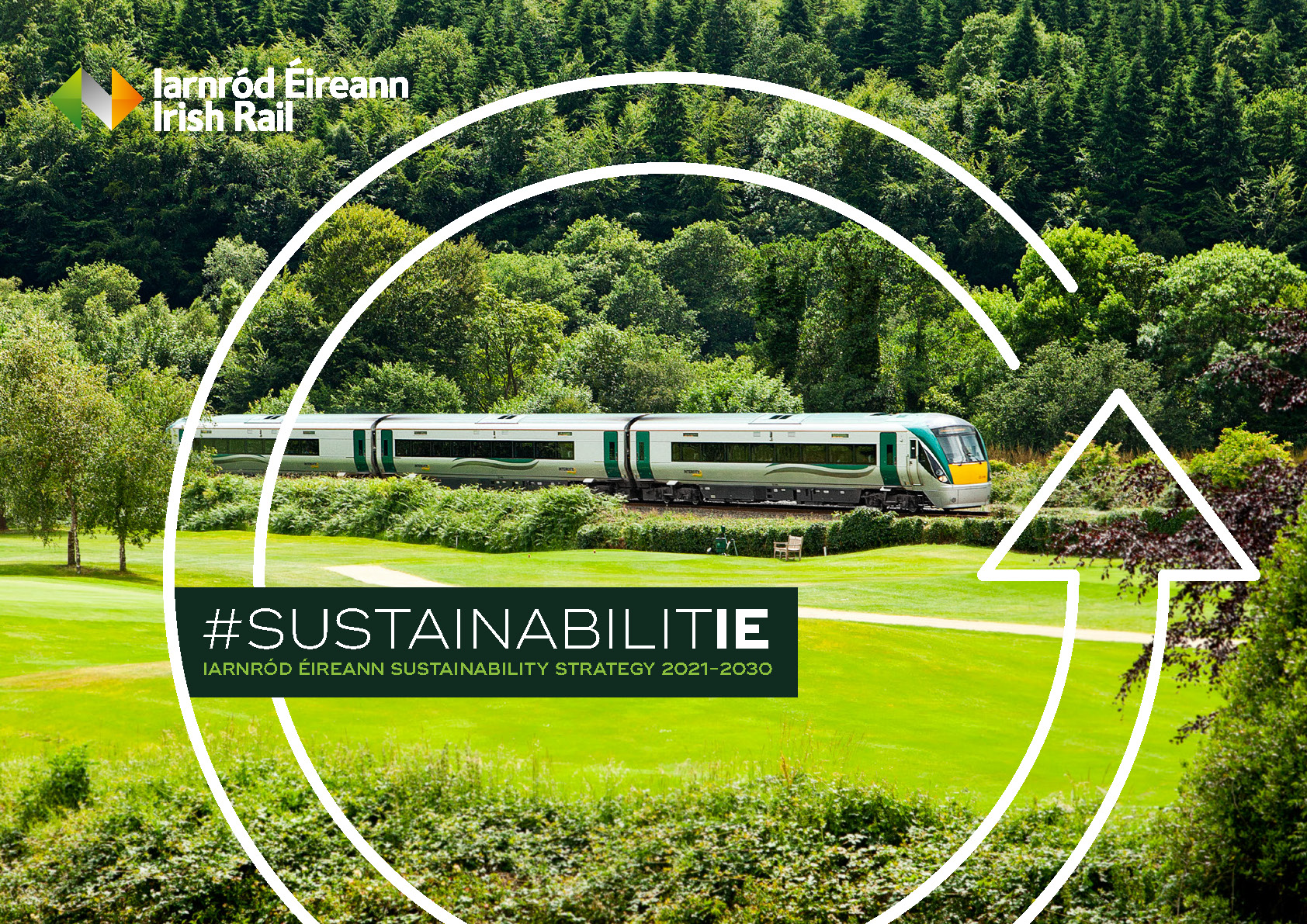 Iarnród Éireann is set to be the backbone of a public transport network that prioritises sustainable mobility for our citizens, visitors, communities and companies.
However, we in Iarnród Éireann place sustainability not only at the heart of the service and infrastructure we deliver, but also at the heart of how we deliver them.
A sustainable national transport system, with our railway network playing a pivotal role, raises the quality of life by:
Reducing environmental impacts while improving climate resilience
Helping to create a more sustainable economy
Enhancing social inclusion and access to our economy and society for all
Our team of over 4,100 colleagues are working every day to achieve this, in what we do today, and in how we build for the future.
We are working to advance environmental sustainability:
decarbonising transport, ensuring climate change resilience,
reducing our impact on the natural environment, and
proactively protecting and enhancing biodiversity.
Our actions align with and support the United Nation's Sustainable Development Goals (SDGs), Ireland's Climate Action Plan, National Development Plan 2021-2030, the European Green Deal, the CIÉ Group's Sustainability Strategy and the EU's "Fit for 55" initiative.
We are working to advance social sustainability:
to be an employer that champions diversity and inclusion, and provides rewarding careers to our people to ensure we are an employer of choice;
to be a good neighbour to those who live and work beside our network;
to be transparent in what we do;
to ensure social inclusion, helping to enhance the communities we serve, and crucially ensuring our services are accessible to all who wish to travel with us; and
to ensure safety for all - our customers, our employees, and the general public.
We are working to advance economic sustainability:
by building that network and delivering those services, and integrating with other modes including active travel to ensure sustainable mobility is available to all;
ensuring our supply chain and procurement practices are sustainable;
to support sustainable regional development, and
be a leader in facilitating transport-oriented development and strengthening the role of rail in freight transport, and building international connectivity as port authority for Rosslare Europort.
The goals are clear, as are the challenges. We will report to our customers and our stakeholders annually on our progress. From platform to boardroom, sustainability is a journey to which we are committed.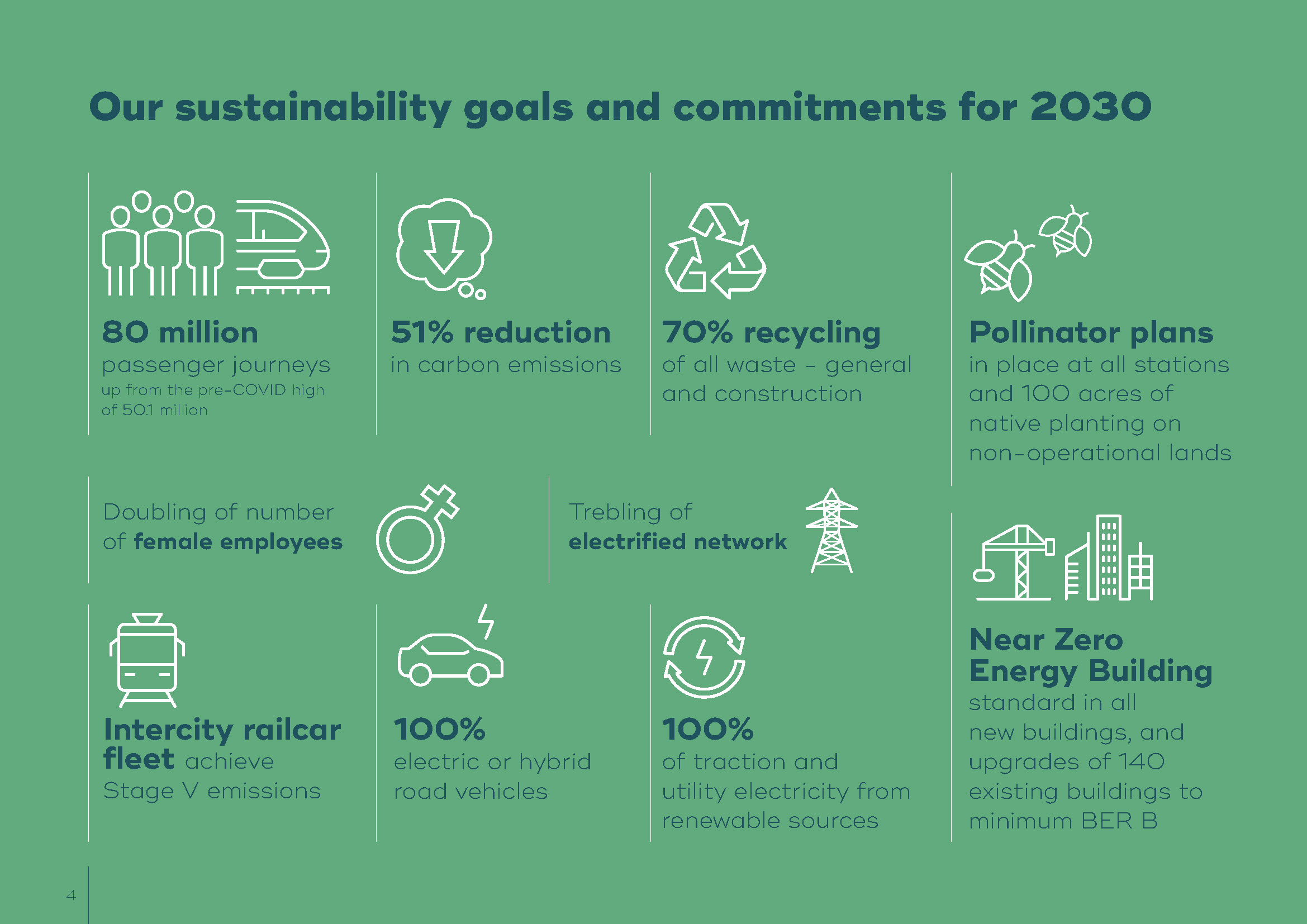 Print