Kids Zone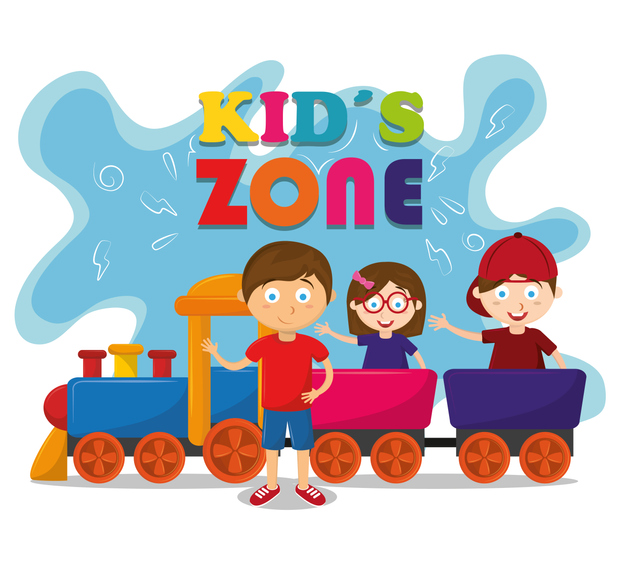 Welcome to our dedicated Iarnród Éireann Irish Rail kids zone!
Do you or your little ones have an interest in trains? Would you or your children like to learn more about the railway network in Ireland?
We are Proud of Our Past and Passionate about Our Future: We are proud of our rich railway heritage, including beautiful architecture and a rich history of which we are custodians for future generations.
Did you know that the first railway started in Ireland all the way back in 1834 and ran between Dublin and Kingstown (which is now Dun Laoghaire)?
At this time the train was a new and exciting way to transport both people and goods around the country! Back then train engines were powered by steam. Today our trains in Ireland are powered by diesel, or using electricity (DART or "Dublin Area Rapid Transit" services).
One of our goals as a company is to increase the number of electric trains in our fleet as these are much more environmentally friendly!
You can learn more about the history of the railway in Ireland by visiting the Railway Preservation Society of Ireland website or the Casino Model Railway Museum website.
Iarnród Éireann quick facts
Iarnród Éireann Irish Rail is responsible for running passenger and freight train services in Ireland, and also operates Rosslare Europort
We operate Intercity rail passenger services, regional train services and DART (or "Dublin Area Rapid Transit") and Commuter services. To learn more about our services please see our Company Information page.
There are currently 150 train stations on the railway network. Which one is your local station?
Iarnród Éireann Irish Rail employs over 4,000 staff members nationwide who work in many different roles (such as train drivers, station staff, safety, managing and maintaining the railway, and various other roles). Their job is to make sure you have a safe journey every time you travel with us.
Safety information
The safety of our passengers is always our number one priority. Train stations can be dangerous places, and you should always pay attention and follow the advice of adults when in a station or travelling by train.

Learn more about railway safety from our driver Aidan by watching the video below.
We need your help to keep our railway safe!
Stand behind the yellow lines. Stand back from the platform edge, trains may pass at speed
Cross by the footbridges or subways only, do not trespass on the track or beyond platform limits
Always wait until the train stops before opening doors and never attempt to board or disembark a moving train
Take special care when using stairways, escalators and bridges - particularly in cold or wet weather when conditions may be slippery
Always walk, never run on any platform. Never cycle on station platforms, bicycles and scooters must be walked through stations
Never play on or near railway tracks
Don't play near high voltage electric cables or overhead lines. These are extremely dangerous.
Never ever take shortcuts across tracks, remember trains may operate at any time of the day or night
Never ever throw stones at trains
Level Crossing safety: At level crossings it is important to always be vigilant; always expect a train, stop, look both ways, listen, and when the railway is clear, cross quickly
Listen to singer-songwriter Damien Dempsey below, describing how his music career could have been taken away in a moment by a childhood trespass incident.
Junior Train Crew
Our new Junior Train Crew initiative allows children step into the shoes of our Customer Service Officers (CSOs) and assist our staff in delivering an outstanding customer experience to customers on-board our InterCity services.
Children will get to help our on-board team in carrying out their daily duties, and will be presented with a Junior Train Crew hat and signed certificate on becoming a Junior Train Crew member!
Learn more about our Junior Train Crew by watching our video below!
Please note the Junior Train Crew initiative is subject to availability, and will not be available on every InterCity service.
Children's Interpretative Centre at the Casino Model Railway Museum
A new Children's Interpretative Centre is now open at the Casino Model Railway Museum in Malahide.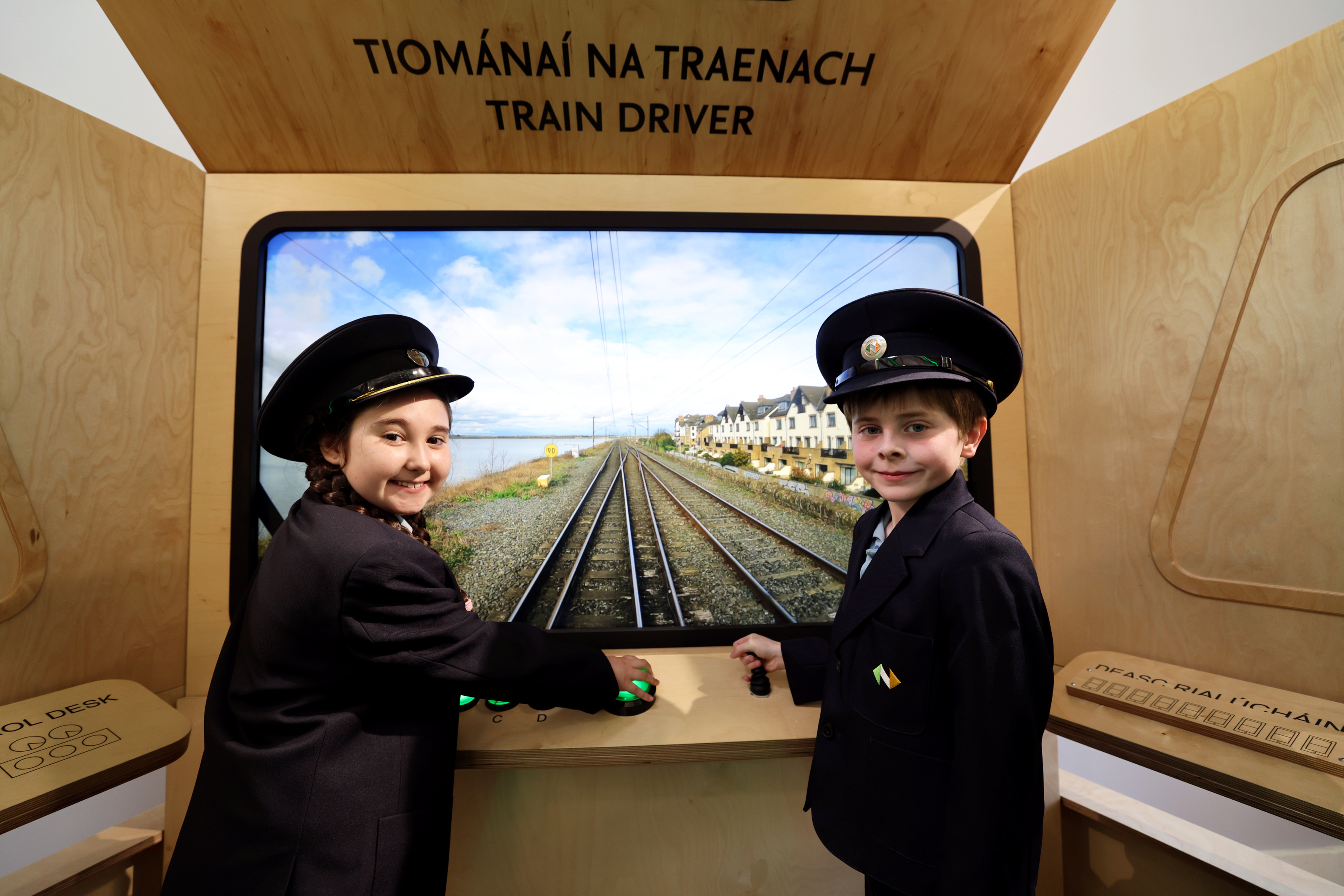 Housed in the beautifully restored Casino 'Cottage Orné' in the heart of Malahide Village - just a five minute walk from the train station - this exciting new project has been delivered thanks to a collaboration between Fingal County Council, Iarnród Éireann and Alstom.
The new visitor attraction gives visitors a chance to see what it's like to drive a life-sized train while learning about roles, railway safety and the environment around it. The exhibit is aimed at children between five and seven years of age.
For more information on the Children's Interpretative Centre please see our Heritage and Enthusiasts page and video below.
Colouring section
Below you will find black and white images of the different train types operating across the railway network in Ireland.
We invite you to click on the button to open up your favourite, print these off and have fun colouring these in!
Riding the Train
The Riding the Train social story is available to assist and improve the experience for customers with sensory needs or communication issues such as autism, ADHD, cognitive impairments etc. while travelling on our services.