Iarnród Éireann Strategy
Iarnród Éireann Strategy 2027 details how, with rail likely to play an even greater role in a sustainable world, our new Strategy will meet this challenge.
Iarnród Éireann is committed to continuously evolving our services to maximise the role we play in meeting the transport needs of the country through targeted and well managed investment, enabling us to continue to deliver safe, attractive and sustainable services for all existing and future customers whilst ensuring value for money for our funding stakeholders.
We look forward to working closely with partners and stakeholders, across our passenger, freight and Rosslare Europort businesses, as we develop appropriate implementation plans and progress delivery of our Strategy 2027.
In order to find out more about Iarnród Éireann's objectives and strategies, we have documented an overview to help you.
Read Iarnród Éireann Strategy 2027 in full here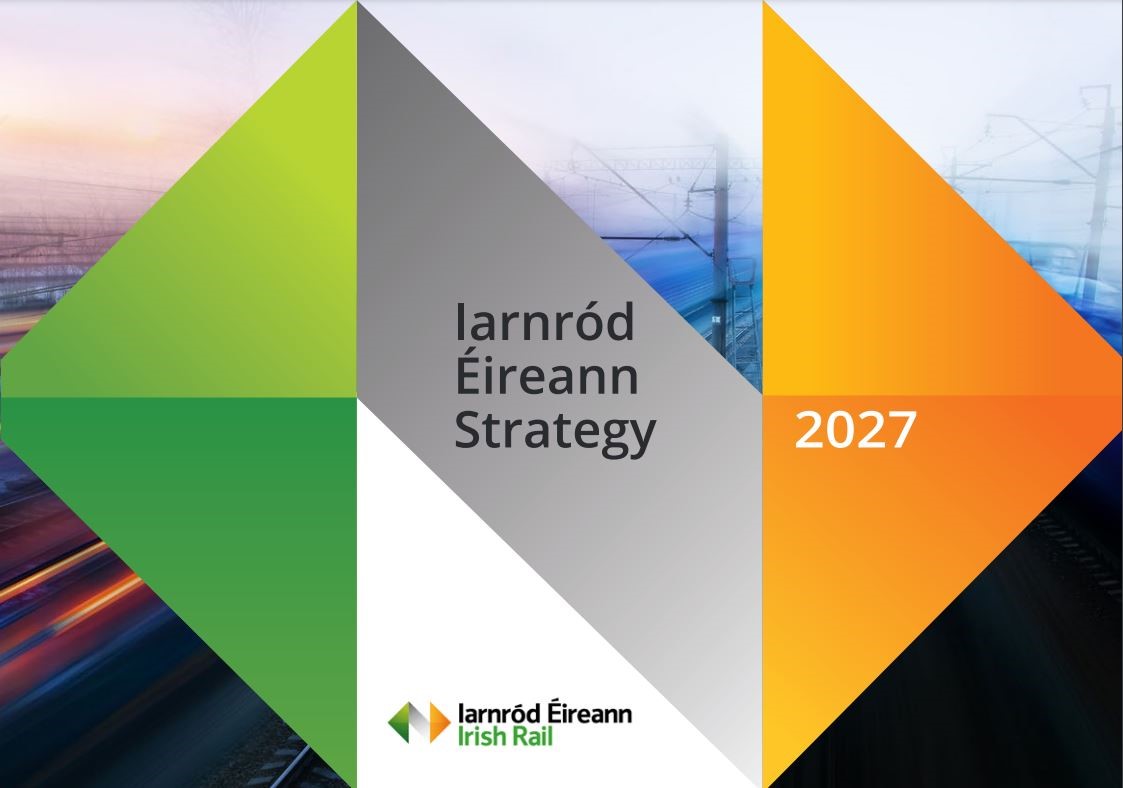 For information on:
Iarnród Éireann Mission
Delivering transport services that continually meet Our Customers' requirements and help drive Ireland's economic development.
Iarnród Éireann Vision
Building a better future together by, improving our services & Growing our business.
Iarnród Éireann our Beliefs and Values
Always Safe: As a railway operator, Safety is our number one priority. We commit to providing a safe railway environment for our customers and our people.
Customers At The Heart Of The Business: Our customers are central to everything that we do and our objective is to provide them with the best possible service at all times.
Valuing Our People: At Iarnród Éireann we want our people to enjoy coming to work every day and ensure that they are fulfilled in their current roles and have the support and tools to grow their career. We do this through providing opportunity, training, development programmes, support and equality programmes for all colleagues which values their contribution throughout the organisation.
Iarnród Éireann One Team: There are over 4,000 employees at Iarnród Éireann who work in diverse roles but to a common goal: to provide a great service for our customers. The roles may be varied and geographically distant, but we all work together as one team.
Proud of Our Past – Passionate about Our Future: We are proud of our rich railway heritage, including beautiful architecture and a rich history of which we are custodians for future generations. We also have many families that have worked for generations on the railway. We are also a forward looking company that is passionate about developing our services, network and infrastructure to meet the expanding needs of our customers.