Environmental Sustainability
Decarbonisation of the Railway
The railway has a major role to play in achieving transport decarbonisation goals under the Government's Climate Action Plan. It is our responsibility to minimise, as far as is practicable, our energy consumption and the railway's impact on the environment. The railway's emissions reductions achieved since 2006 at over 40% is significantly ahead of the EU 2020 target of 20%. Iarnród Éireann Irish Rail is certified to the ISO standards for Energy Management (ISO 50001). The decarbonisation initiatives that we are pursuing over the longer term include:
Range of engine initiatives to reduce diesel fleet fuel consumption for existing fleets and hence emissions and greater use of bio-fuels and other additives
Transition of road fleet to electric vehicles with supporting charging facilities.
Buildings and facilities regulation compliance and life cycle planning to achieve near Zero Energy Building in all new buildings.
Transition to lower energy building facilities and renewable energy sources.
DART+ Programme including trebling the scale of the Dublin commuter network electrification.
Phased roll out of wider electrification and hybrid operations (InterCity and Regional) – no new diesel traction only fleets will be acquired.
Support for Transport Orientated Developments at key rail stations.
Greater consideration of Scope 3 emissions in our value chain.
Target 80% of traction and utility electricity from renewable sources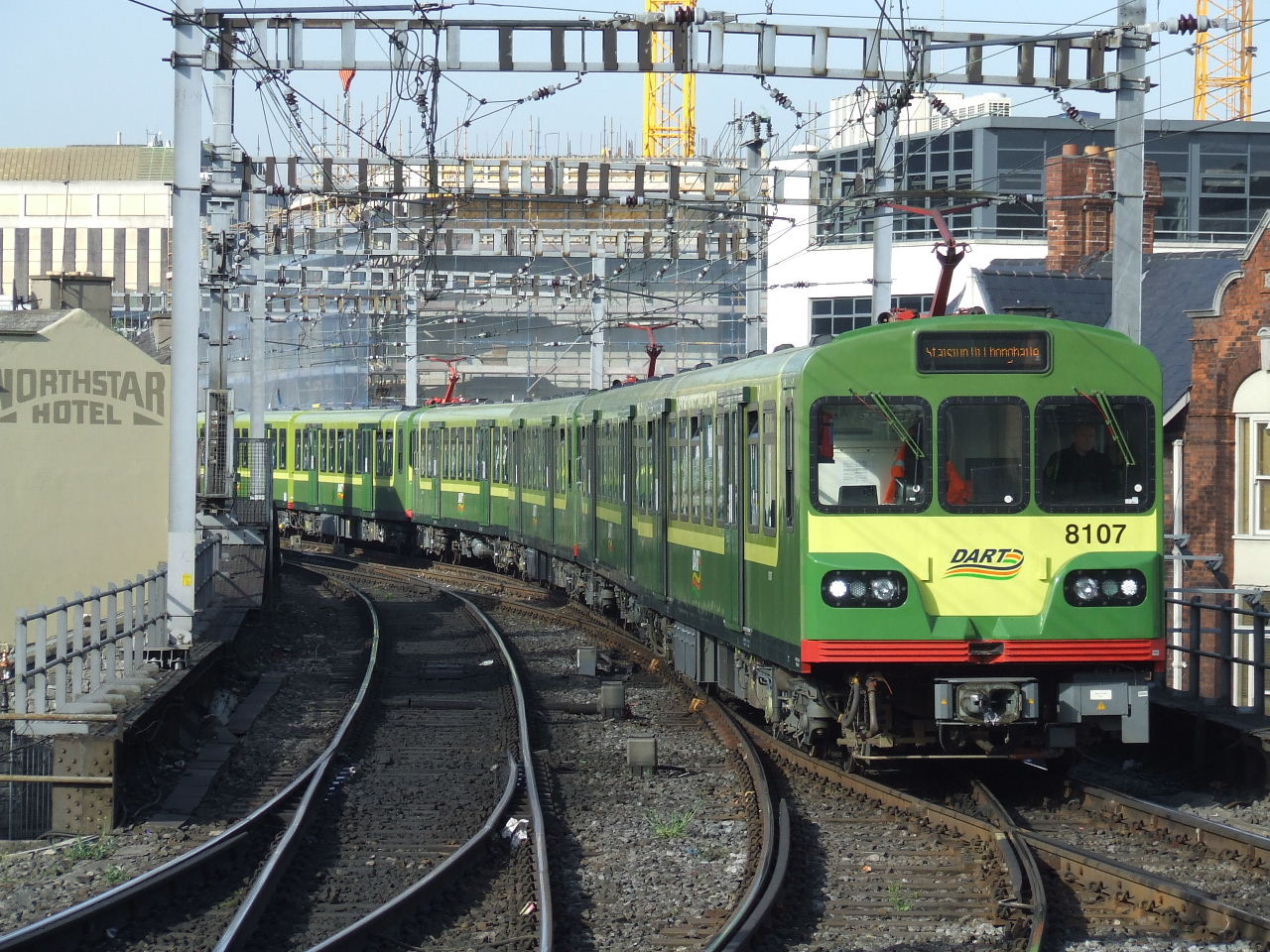 Climate Change and Rail Resilience
The heavy rail network is susceptible to disruption during weather events which have over the last 6 years accounted for over a third of all service cancellations. IÉ works with other agencies to adapt to these events and to increase the resilience of the network. The key elements of our infrastructure climate adaptation include:
Future proofing in the design and development of infrastructure in line with Actions 17 & 18 of the Transport Sector 'Climate Change Sectoral Adaptation Plan'.
Roll out of the annual infrastructure steady state maintenance and renewal programme
Remote modelling of key assets to facilitate preventative measures.
Cutting and embankment programme informed by risk modelling.
Delivery of east coast railway infrastructure protection programme in conjunction with east coast local authorities.
Measures to prevent and alleviate flooding in conjunction with other stakeholders.
Roll out of point heaters to reduce service disruption during extreme cold or wintry weather.
Back up electricity supplies for DART and signalling and roll-out of the OHLE preventative maintenance strategy.
Repair and painting of station facilities and accelerated programme to address backlog of defects.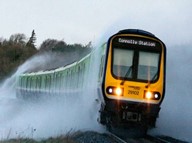 Environmental Management
Iarnród Éireann Irish Rail departments with significant environmental impact are certified to the international ISO Standards for Environmental Management (ISO 40001:2015). It is our responsibility to minimise, as far as is practicable, the impact of our activities on the environment and to reduce our consumption of natural resources. Our key ongoing environmental initiatives include:
Ongoing conformity to international standard ISO14001:2015 for environmental management.
Decontamination of key sites and improved fuelling practices and infrastructure.
Ongoing compliance with discharge licencing within CME, improvements to diesel distribution systems and site decontamination works.
Noise mitigation measures including night-time noise management plans for construction sites and operations and rail squeal mitigation projects.
Improved air quality within stations and silica dust monitoring regime.
Reduction in pesticide usage.
Protection of habitats and controlling invasive species.
Water Management plans for each location possibly including rain-water harvesting measures.
Please see our Iarnród Éireann Irish Rail Environmental Policy for more information.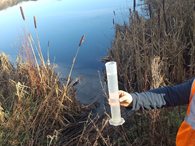 Waste Management and Circular Economy
Iarnród Éireann Irish Rail currently participates in national and international working groups on Circular Economy benchmarking. On-going reduction and recycling initiatives are in progress and include:
Waste minimisation, classification and proper disposal targeting 70% recycling of all waste – general and construction by 2030.
Reducing single use plastics in our centralised contracts for items such as cleaning products, uniform packaging, ticketing materials, water dispensers and office stationery.
Reuse / upcycling in the community for our paint and wood waste
A centralised internal "swap shop" to promote reuse of materials within the railway
Process changes on administrative tasks to significantly reduce the need for paper printing.
Waste management training and materials plans for large scale infrastructure projects.
Waste management compliance including establishment of waste classification regime, standardised tender documents for redundant ballast.
Development of a 'Sustainable Procurement Policy' including focus on the requirement to include sustainable and green criteria in the selection of suppliers and award of contracts.
Market engagement to understand the key drivers and trends in sustainability
Green Procurement – a sustainability working group has been created within the procurement department and green public procurement training is being provided to all staff involved in purchasing.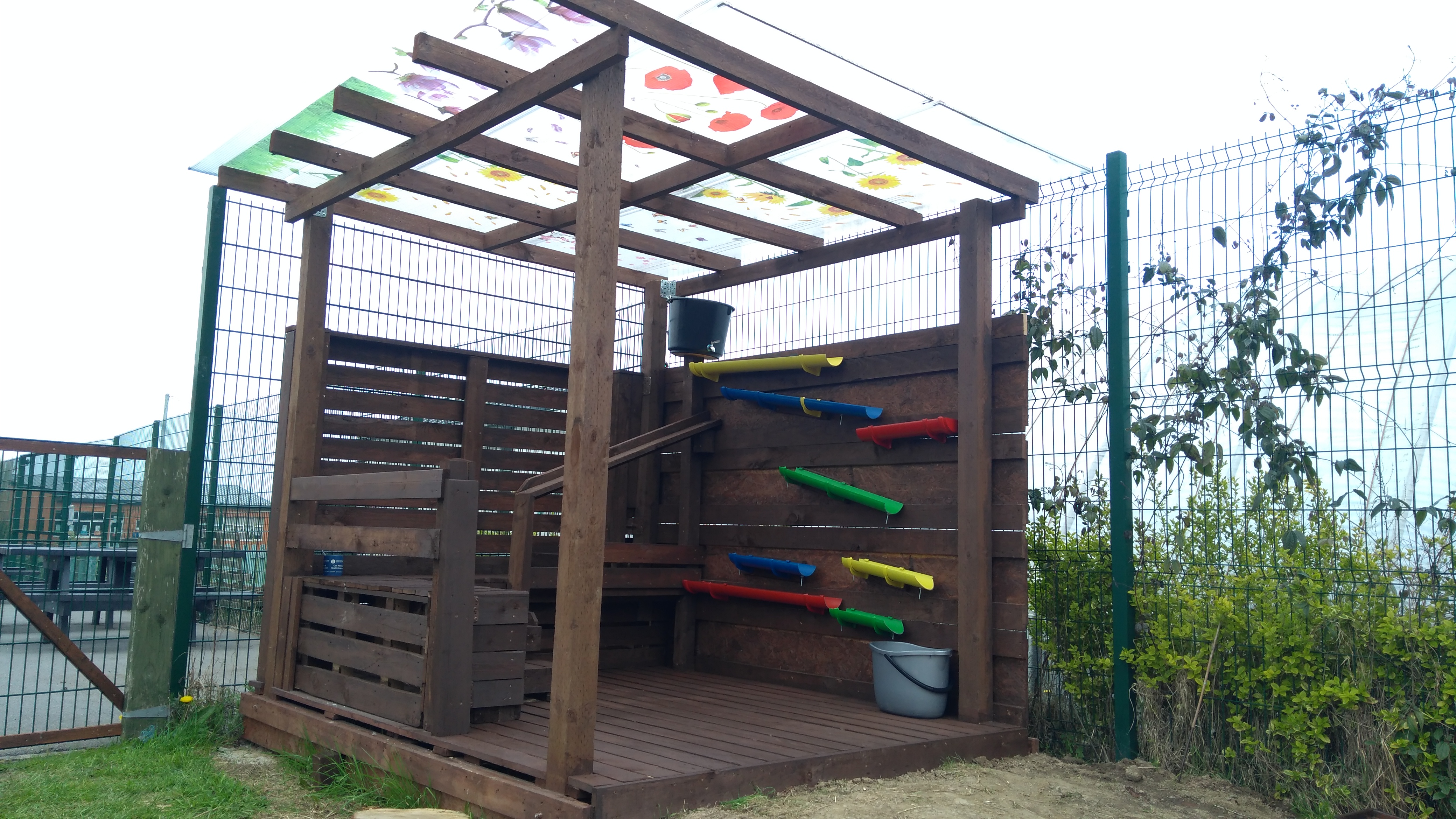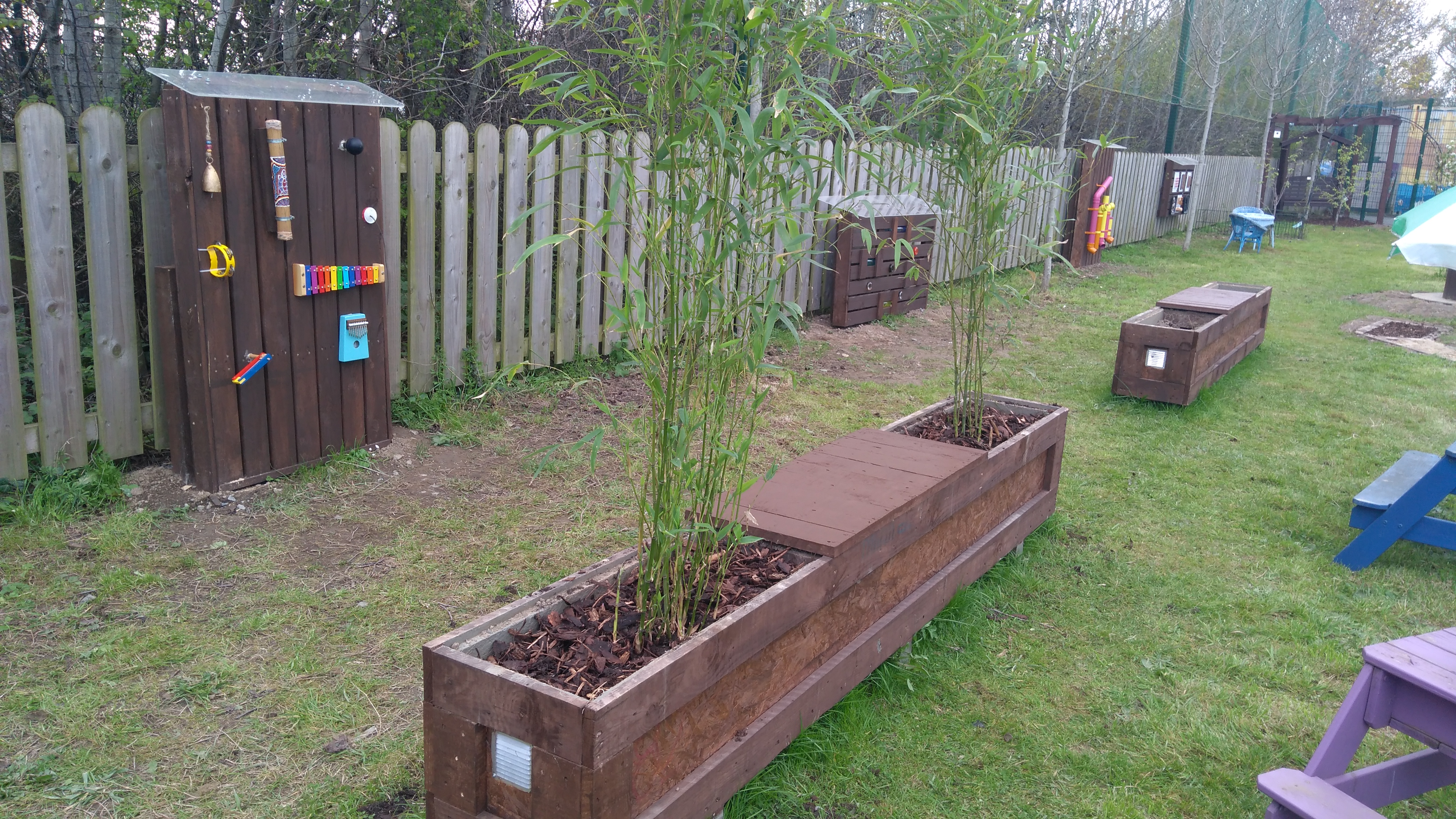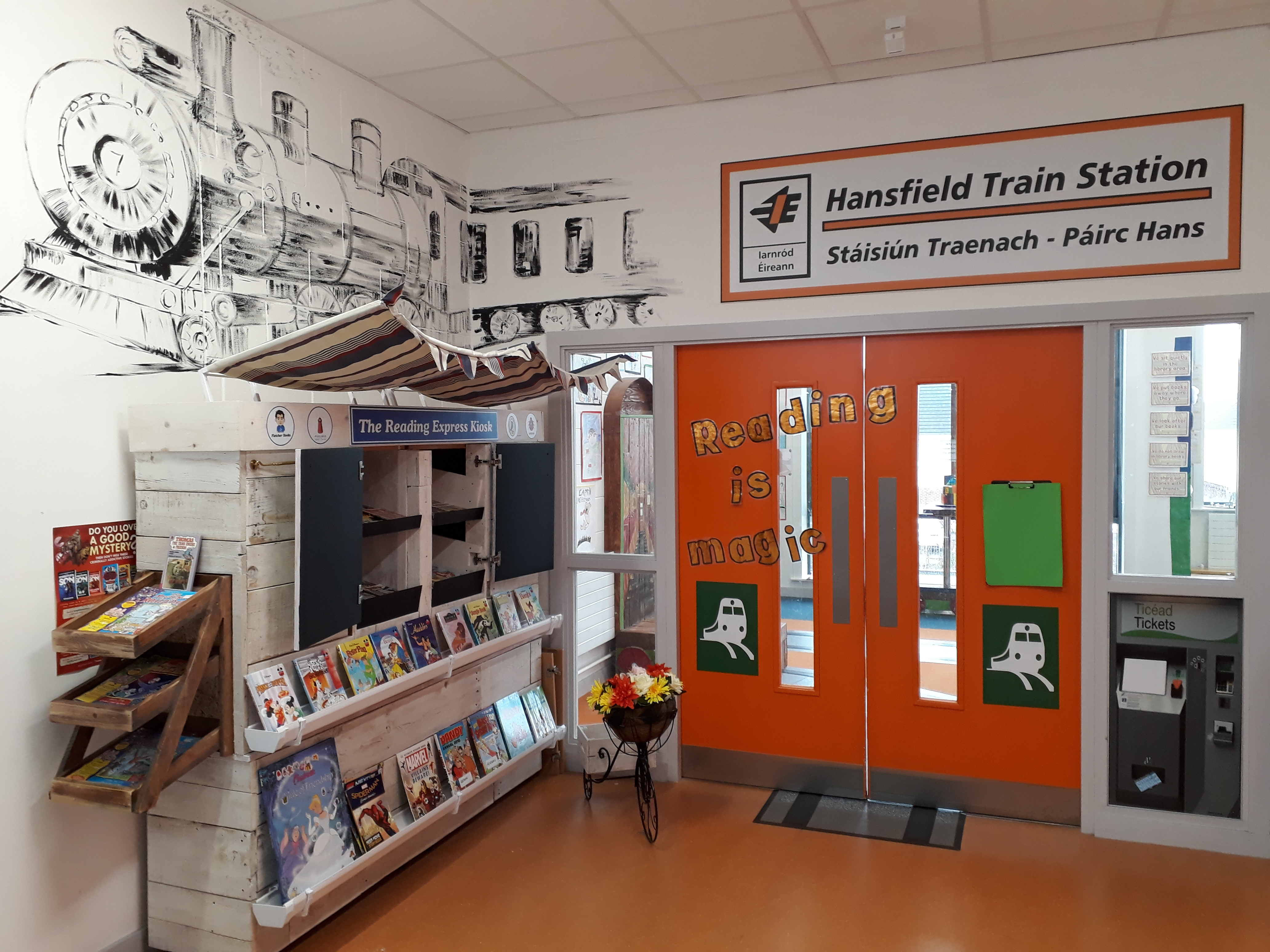 Protecting and Enhancing Biodiversity
Iarnród Éireann Irish Rail has a significant interface with all types of plants and animals along its railway network. Iarnród Éireann Irish Rail has teamed up with a several programmes focuses on biodiversity enhancement and the protection of native species. Projects include:
Reforestation
Iarnród Éireann Irish Rail was the inaugural participate in the Department of Agriculture, Food and the Marine's Native Planting Scheme on public lands with over 12,000 trees planted on a 10.5 acre site at Carrick-on-Shannon.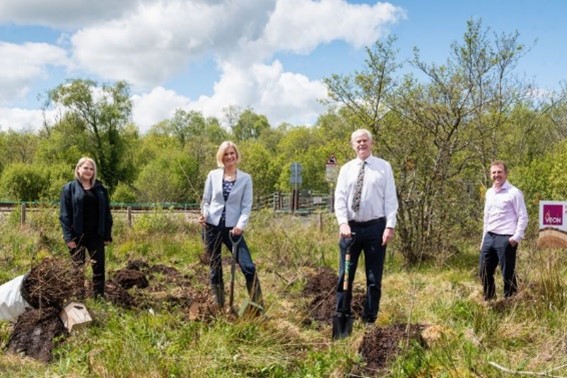 Pollinator Programme
As a partner of the All-Ireland Pollinator Plan, Iarnród Éireann Irish Rail has committed to incorporating actions within stations to help Native Pollinator species such as bees, moths and butterflies. These actions include planting pollinator friendly flowers in and around stations.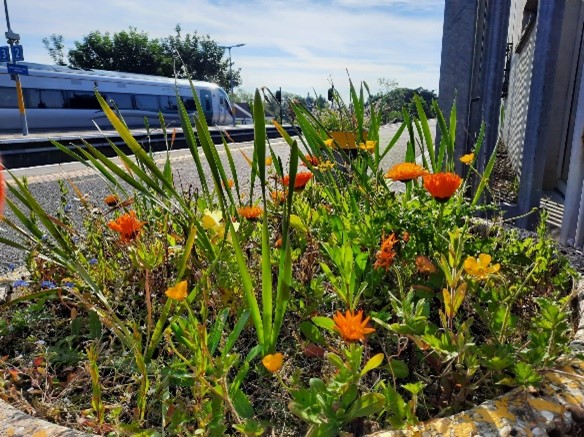 Wildflower & Native Species seeding and promotion
There are very simple initiatives under the All-Ireland Pollinator Plan that can be carried out to promote native wildflowers to grow. One such action adopted by Iarnród Éireann Irish Rail is to reduce the frequency of cutting the grass around depots and other amenity areas. An example of this is the grass area approaching the level crossing in Knockcroghery in Co. Roscommon picture below.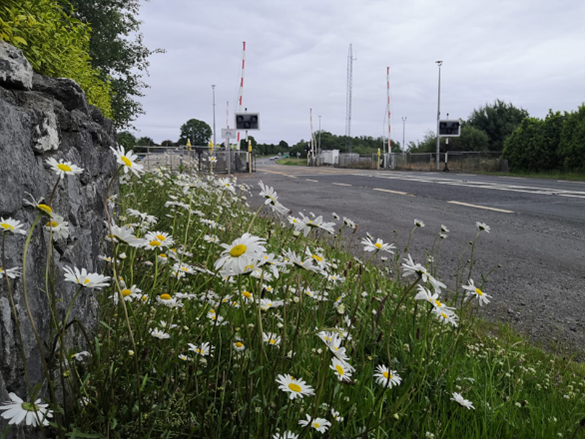 Vegetable Gardens in Stations
As part of our Health and Welfare initiatives, a few planted vegetable gardens have popped up in stations such as in Castlebar and Westport. The herbs and leafy greens provide some wonderful colour, are great to encourage pollinators and helps staff to eat their veggies for lunch!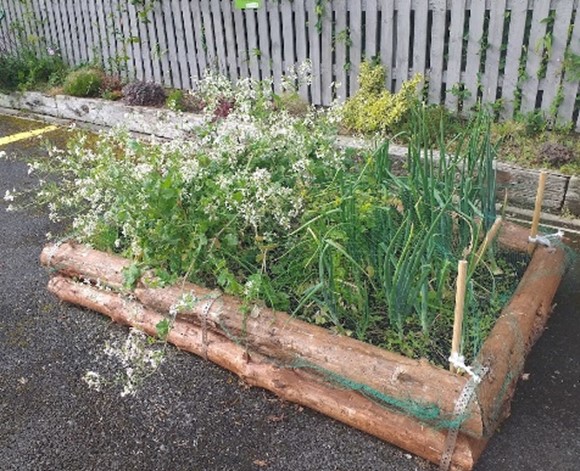 Invasive Species Plant Management
Continued monitoring of the active track and other assets is required to identify and monitor any infestations of Invasive Species that may appear. Iarnród Éireann Irish Rail's internal GIS system is updated to monitor infestations and to manage treatment methods for each species with the most prevalent being the Japanese Knotweed. Long-term management plans are required to treat infestations as eradicating invasive plants completely can be a difficult time-consuming task.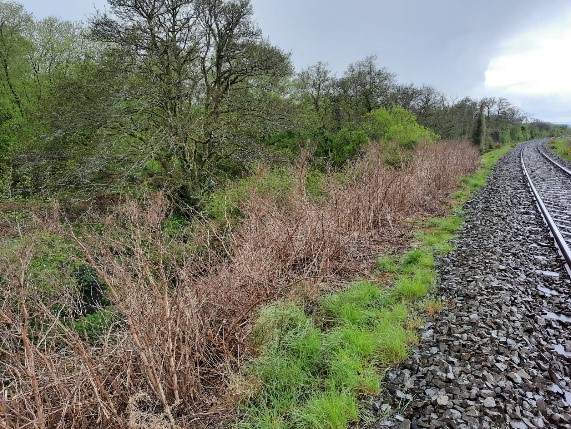 Vegetation Management
Vegetation Management along the track is a safety critical requirement to reduce the risk of fallen trees landing on the track as well as ensuring point assets such as signals are clear to train drivers and other railway users particularly at level crossings. Vegetation control is planned to be conducted outside of the nesting bird season from 1st March – 31st August under the Wildlife Act 1976. In the instance that tree cutting is required for safety reasons outside of this period, National Parks and Wildlife Service (NPWS) will be consulted and a derogation sought.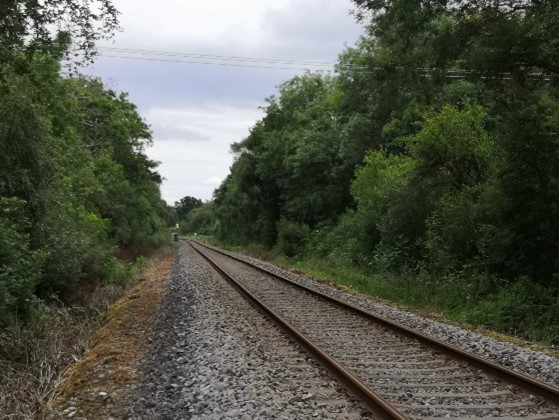 Protected Species
Prior to essential maintenance projects beginning there are ecological surveys required to identify whether any protected species are present in the surrounding area and to ensure appropriate guidelines are consulted and followed. This is a regular procedure prior to instream works whereby surveys would be focused on identifying any signs of otter along the riverbanks. These signs include footprints, otter holts (hole along the riverbank) and their droppings called spraints.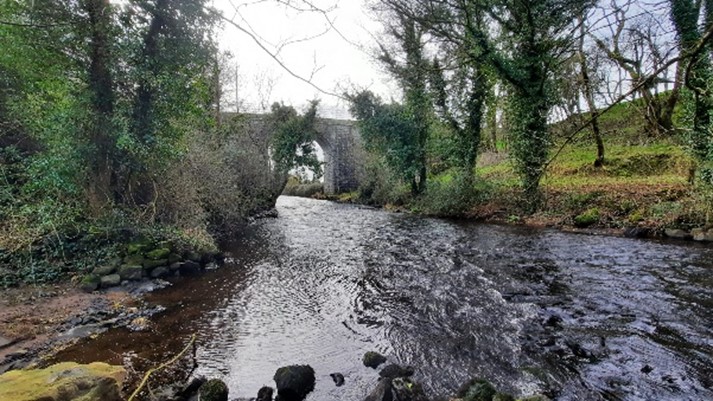 Badger Setts and Impacts to Railway Embankments
Badgers pose a serious risk to the railway particularly in embankments as it makes the ideal location for their setts. These setts can include extensive underground chambers that extend over a significant area with multiple entrances dug deep into the embankment. This can cause destabilisation of the track bed. The photo below shows the exclusion process used to discourage badgers from returning to the embankment with a one-way gate fixed to the sett entrance allowing the badgers to leave and not re-enter. Badgers have large territories containing multiples setts which they can relocate to when needed.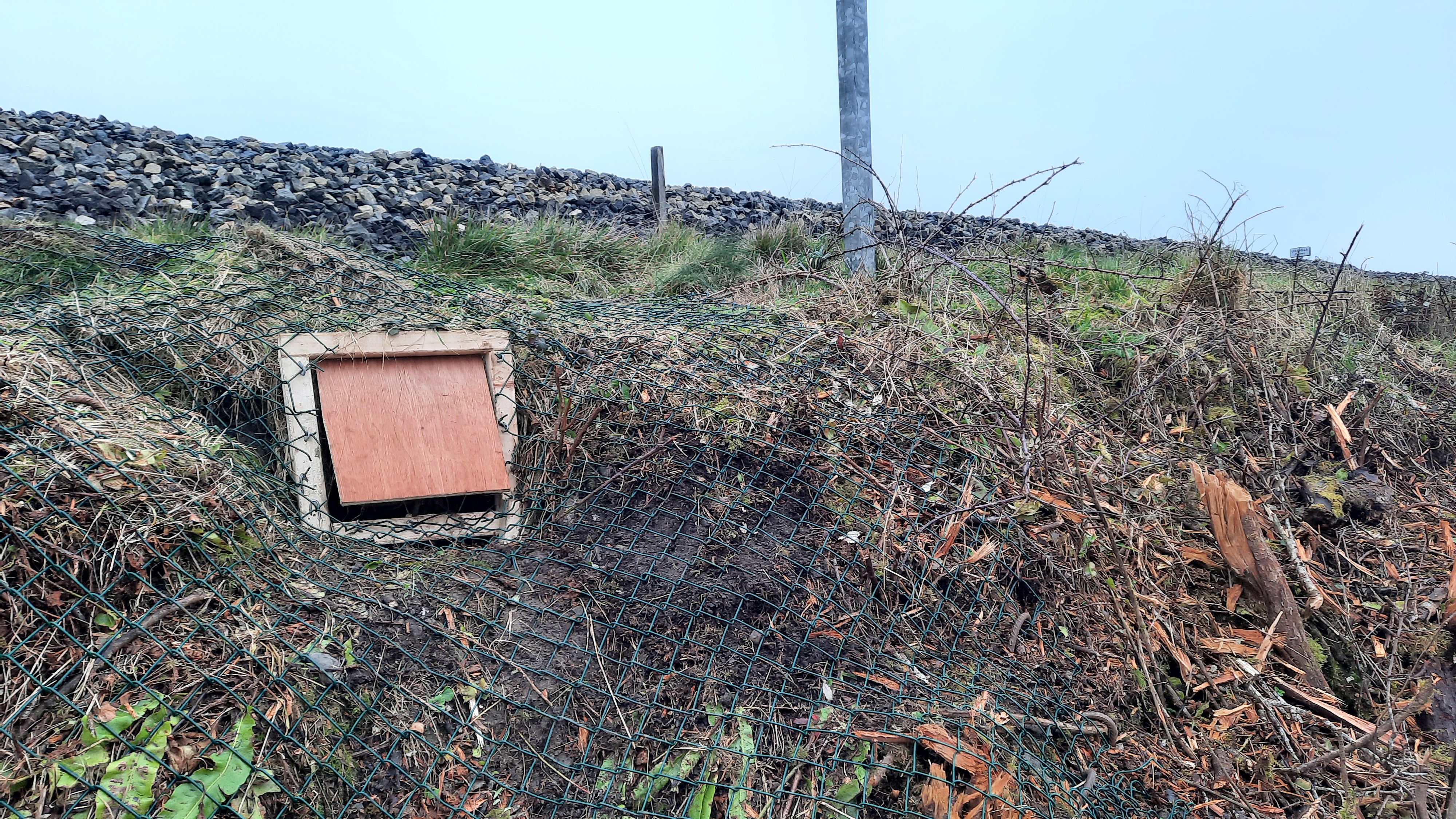 Bug Hotels
The newly created Bug Hotel below was installed along the Main Platform in Mullingar, which will serve as a perfect refuge for a variety of insects. It will also serve as a perfect place for solitary bees to lay their eggs within the cavities of the logs or bamboo canes.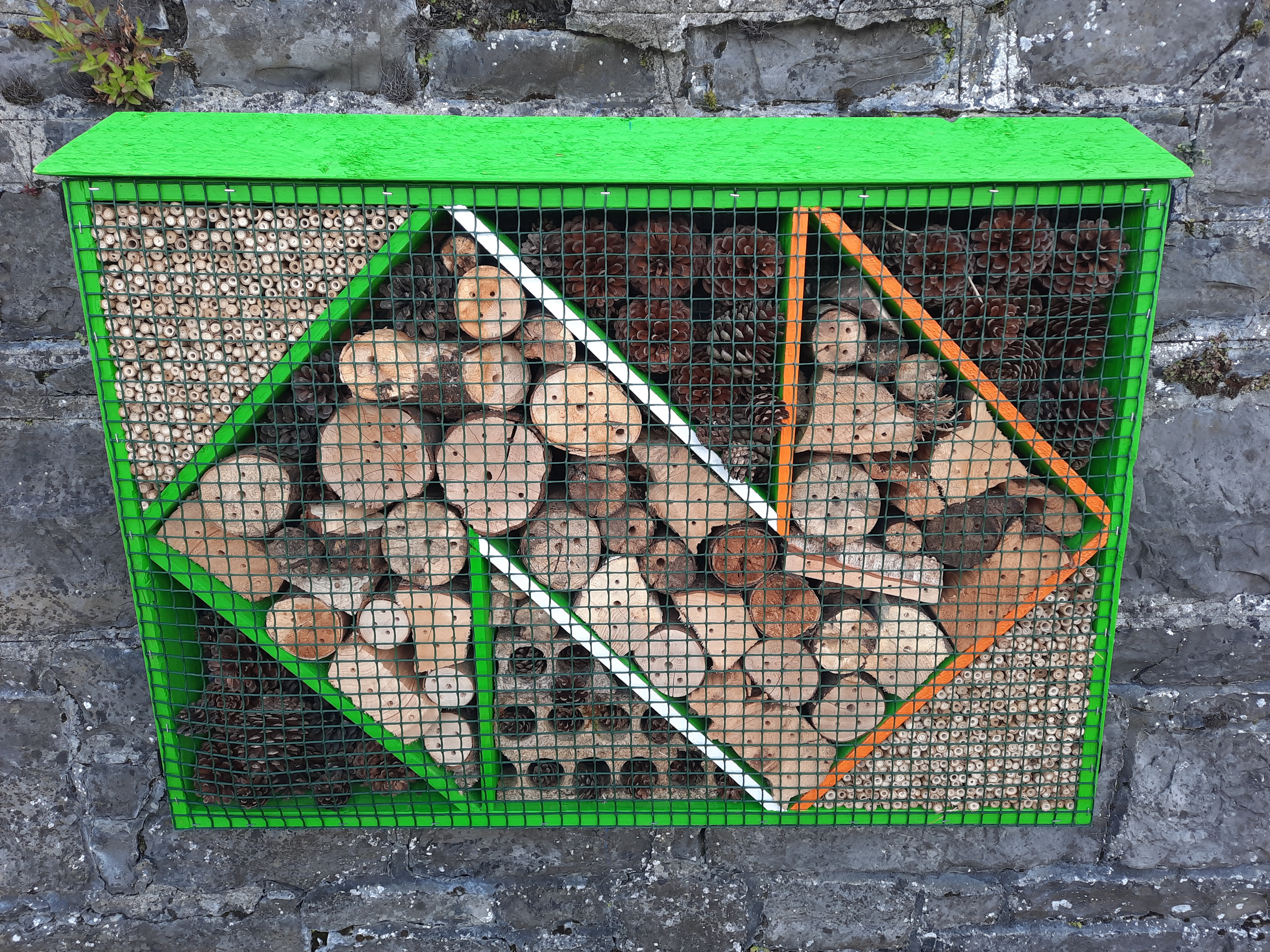 Beeline Programme
Iarnród Éireann Irish Rail has become an active partner in a unique beekeeping programme. Iarnród Éireann Irish Rail is sponsoring an active hive in an off-site apiary and receives video updates every few months (the latest update can be found here) There are also inactive hives positioned in various stations that illustrate how beehives work.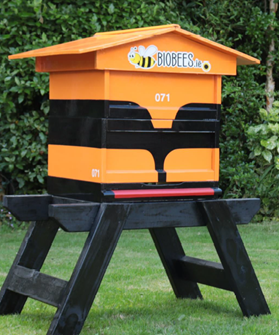 Print