Social Sustainability
In fostering a diverse and inclusive society by ensuring access and opportunity for all, we commit to a customer-driven culture, putting safety first, and ensuring rail is accessible to all who wish to use it.
We will be an employer of choice, by respecting, encouraging and developing a diverse workforce, supporting its wellbeing and actively considering and addressing the challenges of the future labour market.
We will be a good neighbour, both in our impacts on the communities we serve, and in fostering improvements in the social fabric of those communities, through engagement and partnerships which enhance quality of life. This will include community initiatives in the spheres of mental health, arts and education, and protecting the heritage of which we are custodians.
We will be open, accountable and transparent in our decision making, and in our engagement with stakeholders.
Customers at the Heart of our Business
Our customer-driven culture will ensure the needs of all customers are prioritised, including:
Achieve all punctuality and reliability targets agreed with NTA under Public Service Obligation target. Learn more about our commitments to our customers here.
Rollout our Iarnród Éireann Strategy 2020 -2027 to provide new and improved passenger services. Learn more about Iarnród Éireann Irish Rail's Strategy 2020 – 2027 here.
Working to achieve independent access to our services for mobility-impaired customers, ensuring accessibility is prioritised in new fleets, stations and systems. We will consult with mobility impaired customers and representative bodies on all proposals which relate to their travel. Specifically we will:
Ensure new fleet orders allow independent access
Complete the introduction of Customer Service Officers on Intercity to allow notice-free travel
Complete the lift renewal and replacement programme in 52 stations, and equip a further 20 stations with new lifts and expand lift-call facilities where required
Equip six major stations with Changing Places facilities and ensure toilets are accessible in all stations where they are available
Deliver transformed customer information systems through a new integrated strategy, ensuring timely accurate information in station, including wayfinding, on board, and when planning travel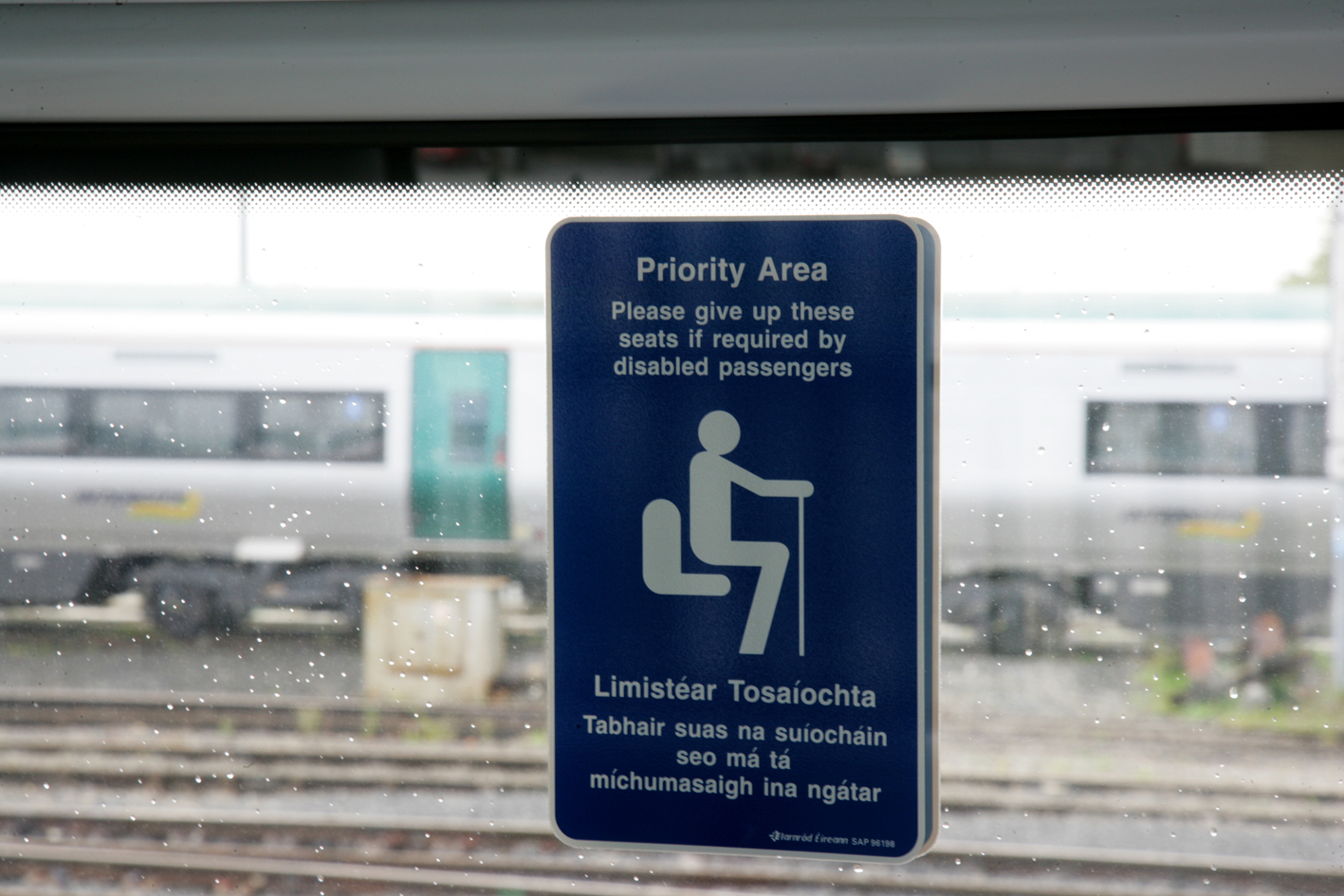 Delivering a safe railway for everyone – customers, employees, and public – through targeted safety investment including train control and protection
Integrate Mobility as a Service principles into station development, ensuring active and sustainable modes are integrated and prioritised
Reduce year-on-year incidents of anti-social behaviour, working with communities and Gardaí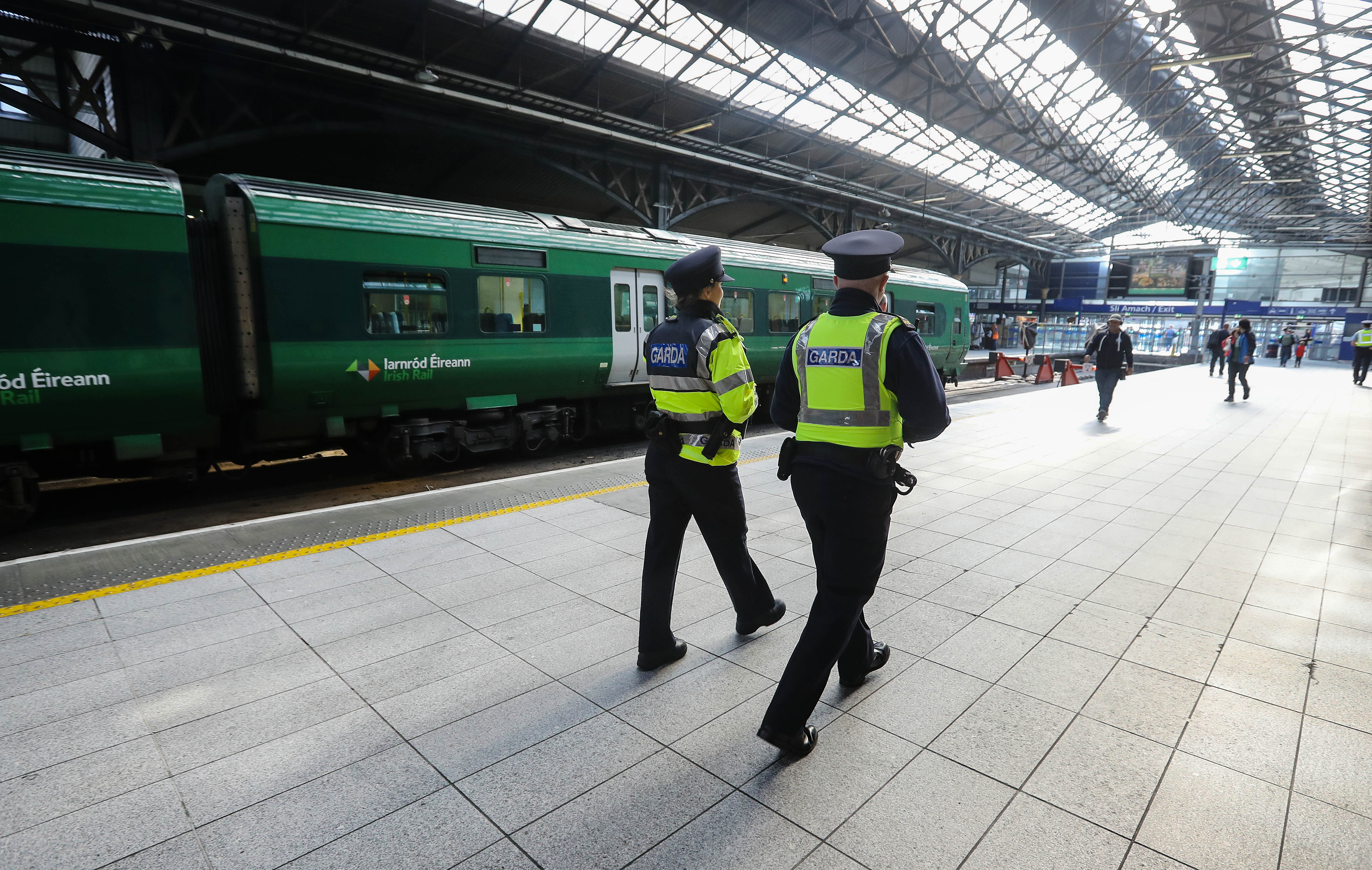 Employer of choice, committed to Equality, Diversity and Inclusivity
Iarnród Éireann Irish Rail was ranked Ireland's third best employer amongst companies employing 200 people or more in the Sunday Independent Statista Best Places to Work survey in 2021.
This recognition is welcome, as we work to be an employer of choice, through initiatives including:
Addressing Gender Balance
We expanded female development across the talent pipeline in 2021 with a range of programmes. Recognising that 18% of the current workforce is expected to retire by the end of 2027, Iarnród Éireann Irish Rail has been hiring graduates across multiple disciplines attracting 56% female graduates into the workforce annually.

A Women in Rail Network was created to improve diversity in Iarnród Éireann Irish Rail by providing networking opportunities and learning and development support for women within the company. 

We are beginning to see strong results in attracting women for development programmes, mentoring and promotional opportunities.

 From a workforce that has just 10% women, 17% of senior leadership roles in Iarnród Éireann Irish Rail are now held by women

, and an in

creasing number of women applying for high potential programmes

.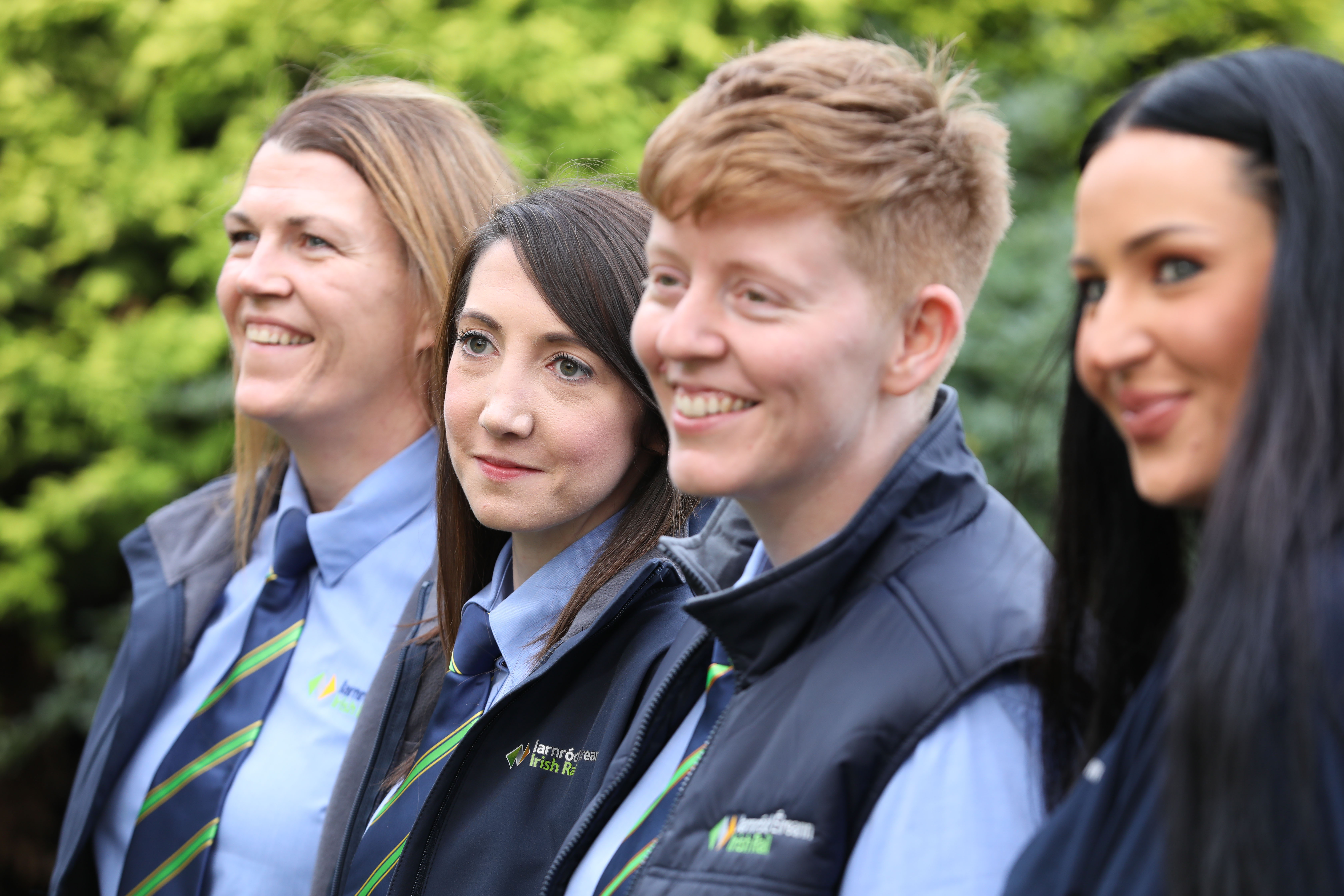 Health and Wellbeing
Iarnród Éireann Irish Rail

strives to protect and promote the health and wellbeing of all staff.

The Iarnród Éireann Irish Rail Health & Wellbeing programme follows the approach set out in the Health Ireland Healthy Workplace Framework and is embedded within the organisational strategies.
Equality and Diversity at Iarnród Éireann
Maintaining a positive environment for all in Iarnród Éireann Irish Rail. Our commitment to an inclusive workplace and customer service
Iarnród Éireann Irish Rail is committed to equality and diversity in the workplace and in the services we provide. We will continue to work with our employees, customers, outside agencies and other compatible groups in the development of best practice in the workplace for our employees and customers.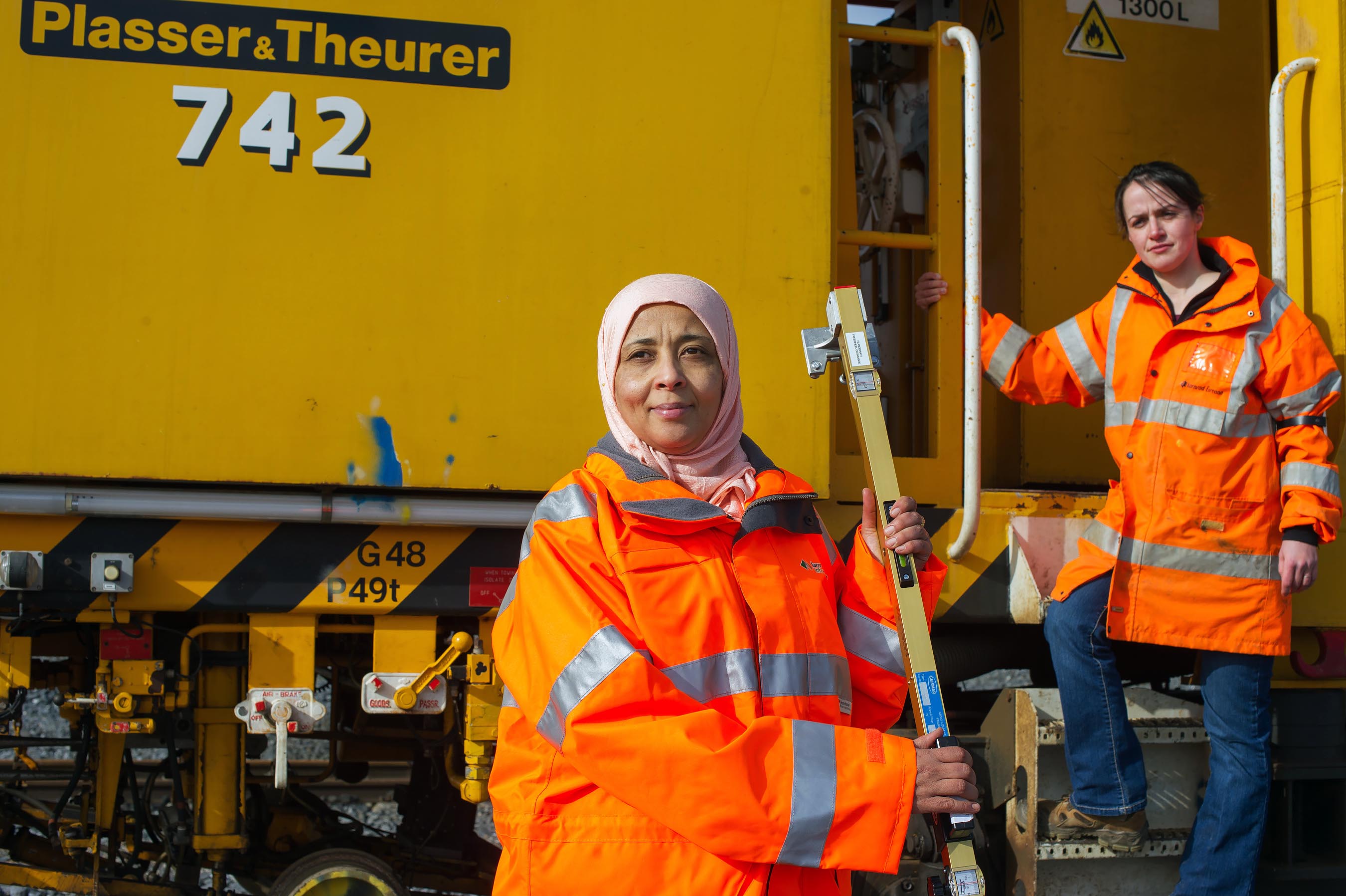 For our employess Iarnród Éireann Irish Rail will:
provide and develop policies that ensure fairness, equality, dignity and respect for all in our employment, whether temporary, part-time or full-time
ensure equal opportunities in our employment practices
review employment practices and procedures when necessary to ensure fairness, and also update them to take account of changes in law or in best practice
encourage all of our employees to reach their full potential
ensure that all employees are provided with an opportunity to develop and progress within the Company on the basis of ability and merit
For our customers Iarnród Éireann Irish Rail will:
continue to improve and develop accessibility on our services
provide a service that meets the needs of all
ensure that access to travel and information on travel is available to more citizens
continue to engage with our mobility impaired passenger through our user group forums
It is the responsibility of our managers and staff to ensure that the workplace, rail stations and trains are welcoming to customers and fellow employees.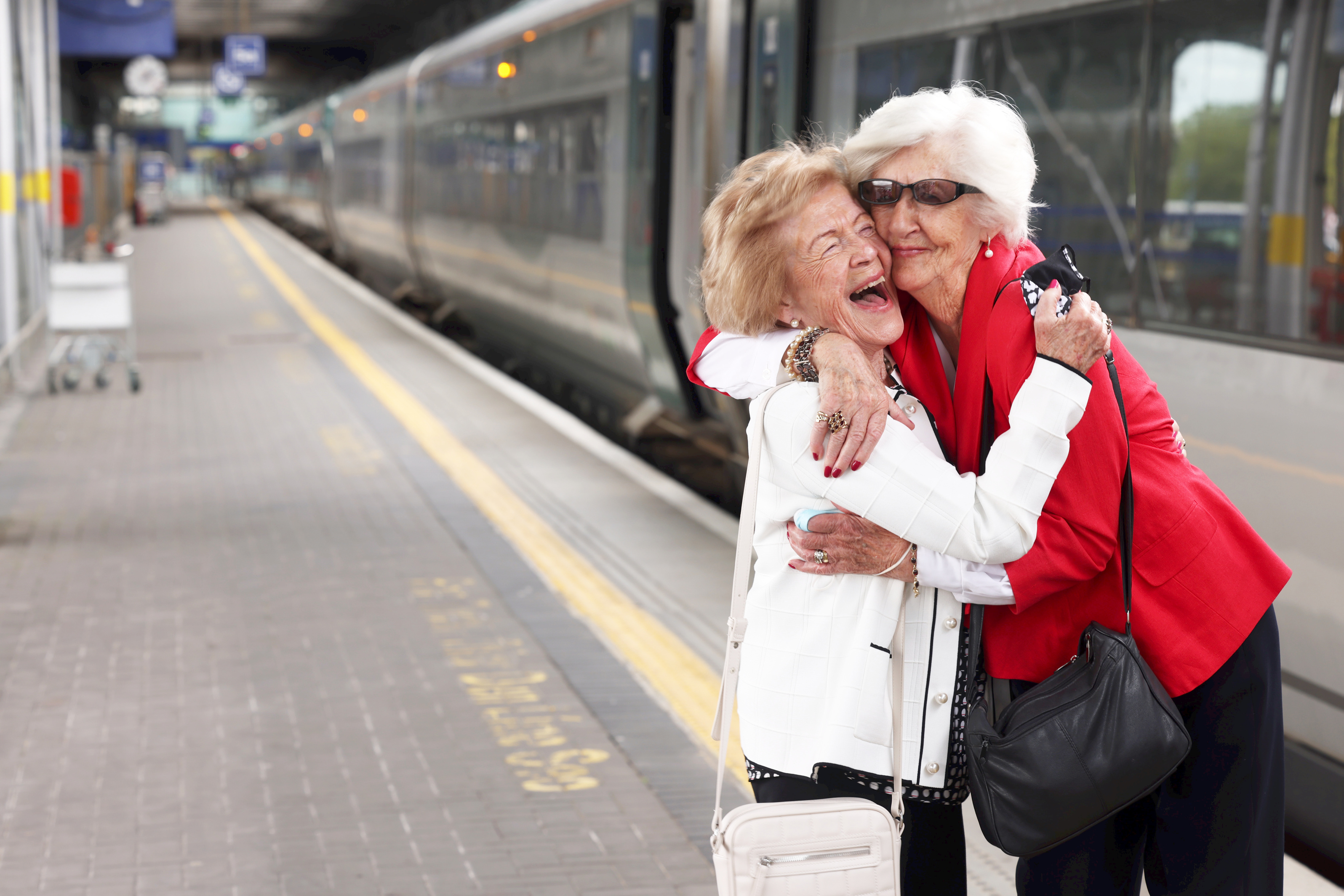 We will ensure that in all our employment practices we are consistent with the Employment Equality Acts 1998-2015 and also the Equal Status Acts 2000-2015 in the provision of services to our customers. Both Acts prohibit discrimination in employment and service provision on nine distinct grounds which are Age, Race, Gender, Religion, Disability, Family Status, Civil Status, Sexual Orientation and Membership of the Traveller Community.
We recognise that the Public Sector Duty Act 2014 gives basic rights to our employees, prospective employees, contractors and customers:
to be treated with respect and dignity
to be treated fairly with regard to all procedures within Iarnród Éireann
Furthermore we will continue to ensure that we have regard to:
eliminating discrimination
promoting equality
protecting the human rights of our staff and customers to whom we provide a service
Iarnród Éireann Irish Rail believes that valuing our staff, contractors and the services they provide to the customer will support our mission, vision and values. On this basis we will continue to develop an environment that respects the diversity of staff, contractors and customers.
Contact Details
If you have any questions regarding Equality and Diversity at
Iarnród Éireann Irish Rail
, you can contact us at the following email address :
equality@irishrail.ie
A responsible member of our community
Iarnród Éireann Irish Rail serves 145 communities and their wider catchment areas directly, and has a presence across the entire landscape through which our railway lines pass.
We commit to ensuring that we make a positive contribution to those communities, through our services, through how we engage with them on what we do, and through proactive initiatives to enhance the quality of life, focusing on mental health, the arts, education and the environment.
Initiatives to achieve this include:
Demonstrate our approach to our community and sustainability by working to achieve the

Business Working Responsibly Mark

, accredited through Business in the Community Ireland, achieved in 2022
Engage directly with communities to ensure awareness of:
major capital programmes, and how they will affect the community

ongoing maintenance works, working to reduce noise and impacts

timetable changes or service alterations
Continue to support mental health awareness nationally amongst communities and our customers and colleagues to help ensure mental health issues can be discussed without stigma, with partnerships including:

SeeChange Ireland Green Ribbon Month Distribution partner

Supporting Samaritans Ireland with signage in all stations, and helping with their annual awareness campaign

Sponsorship of and participation in Cycle against Suicide
Implement a community policy, to support our communities through initiatives including:
Environmental enhancement and biodiversity, particularly in station areas and adjacent to our network

Arts and sports programmes which directly benefit those who travel to or through our communities
Educational access initiatives for areas of lower opportunity where we have a presence including Dublin's North East Inner City and Inchicore
Accountability and Transparency
We will report annually on our progress to these goals, on new initiatives to strengthen further our sustainability journey, and to highlight how we intend to address areas where our targets are proving challenging.
As part of the CIÉ Group, we have achieved a B rating in our first year as participants in the Carbon Disclosure Project, a significant achievement in the Irish and international context, particularly in the transport sector.
We are signatories to the Task Force on Climate Related Disclosure (TCFD), working with Sustainable Finance Ireland.
Print