Dublin Airport Express
Take a seamless trip to Dublin airport with Dublin Airport Express. You can now book your bus ticket with Dublin Airport Express on irishrail.ie for Cork and Galway services to Dublin Heuston.
Prices start at €8. You will get a guaranteed seat and a comfortable luggage allowance. Making your trip from Dublin Heuston to the airport even easier.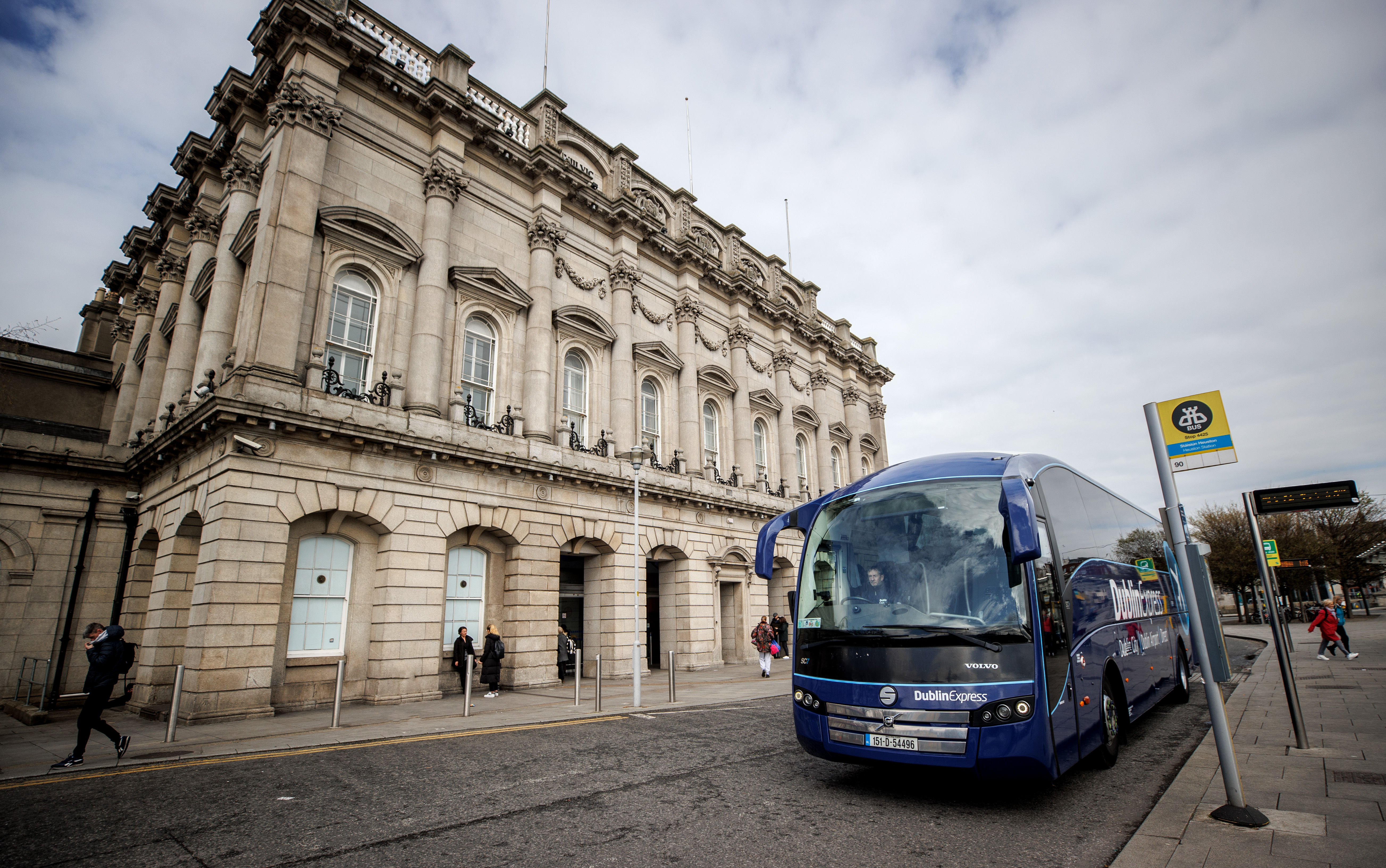 Bus stops include Dublin Heuston Station, George's Quay (Tara Street Station) Custom House Quay, Eden Quay, Ormond Quay Upper, Arran Quay, Usher and Merchant's Quay, Wellington Quay, Aston Quay, Harcourt Luas, Merrion Square, Pearse Station (drop off only from airport) Trinity College, North Wall Quay, 3Arena.
Services begin at 04:35 and run regularly through out the day Monday - Sunday, so you won't have to wait too long for your connecting bus.
For a full list of services and to plan your journey, please visit the Dublin Express website here.
How to book online
When purchasing your rail ticket simply navigate the 'Extras Page' and if available select either a Single or Return 'Dublin Express Add-on'.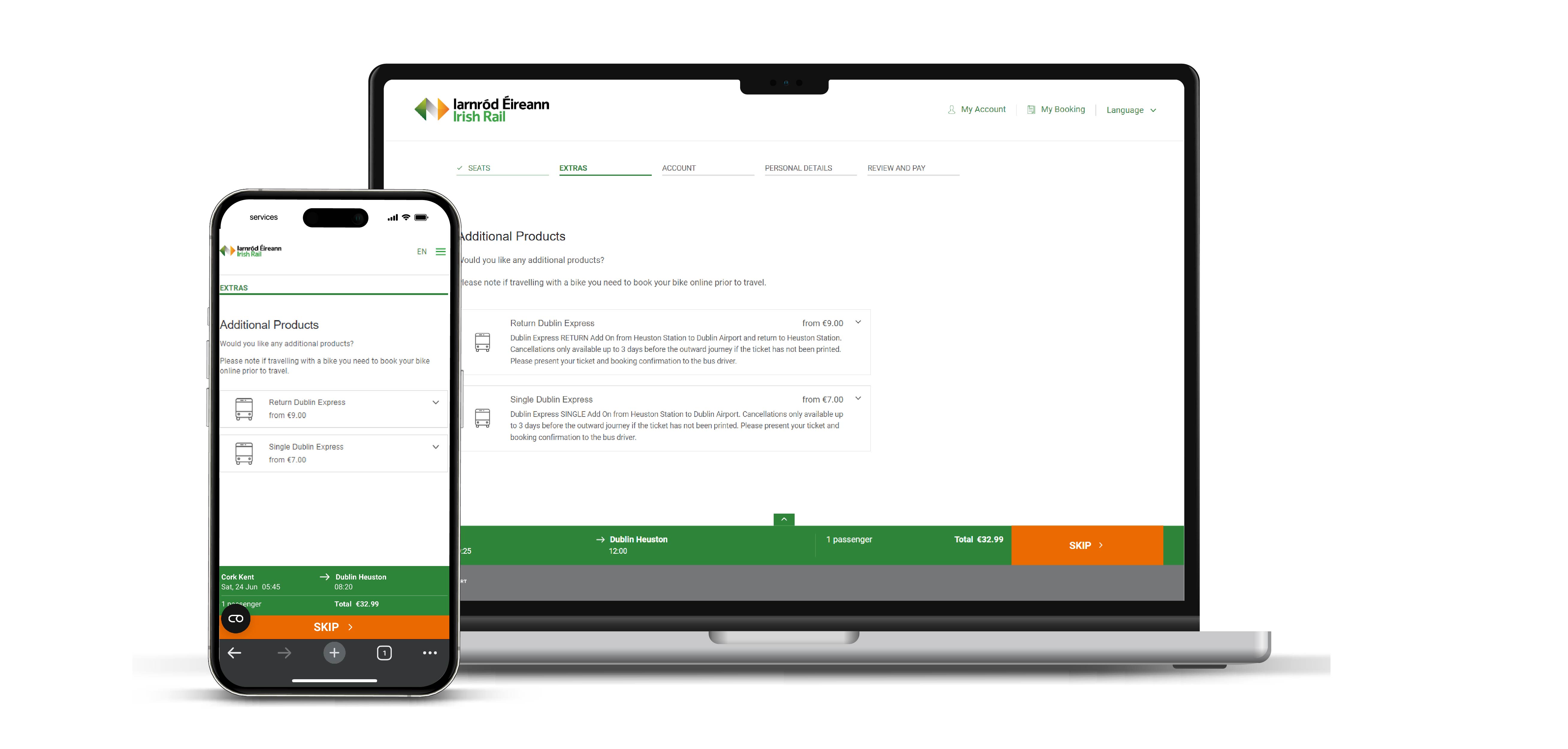 Dublin Airport Stops
Dublin Airport T1 (DUB)
The pick up and drop off stop for Terminal 1 is located in the same place outside the Terminal 1 Arrivals building. When exiting the terminal building turn left to find the stop.
Dublin Airport T2 (DUB)
The pick up stop for services to Dublin City is located in Zone 21 outside the Terminal 2 building. When exiting from arrivals, cross the glass walkway, turn left and go down the escalator.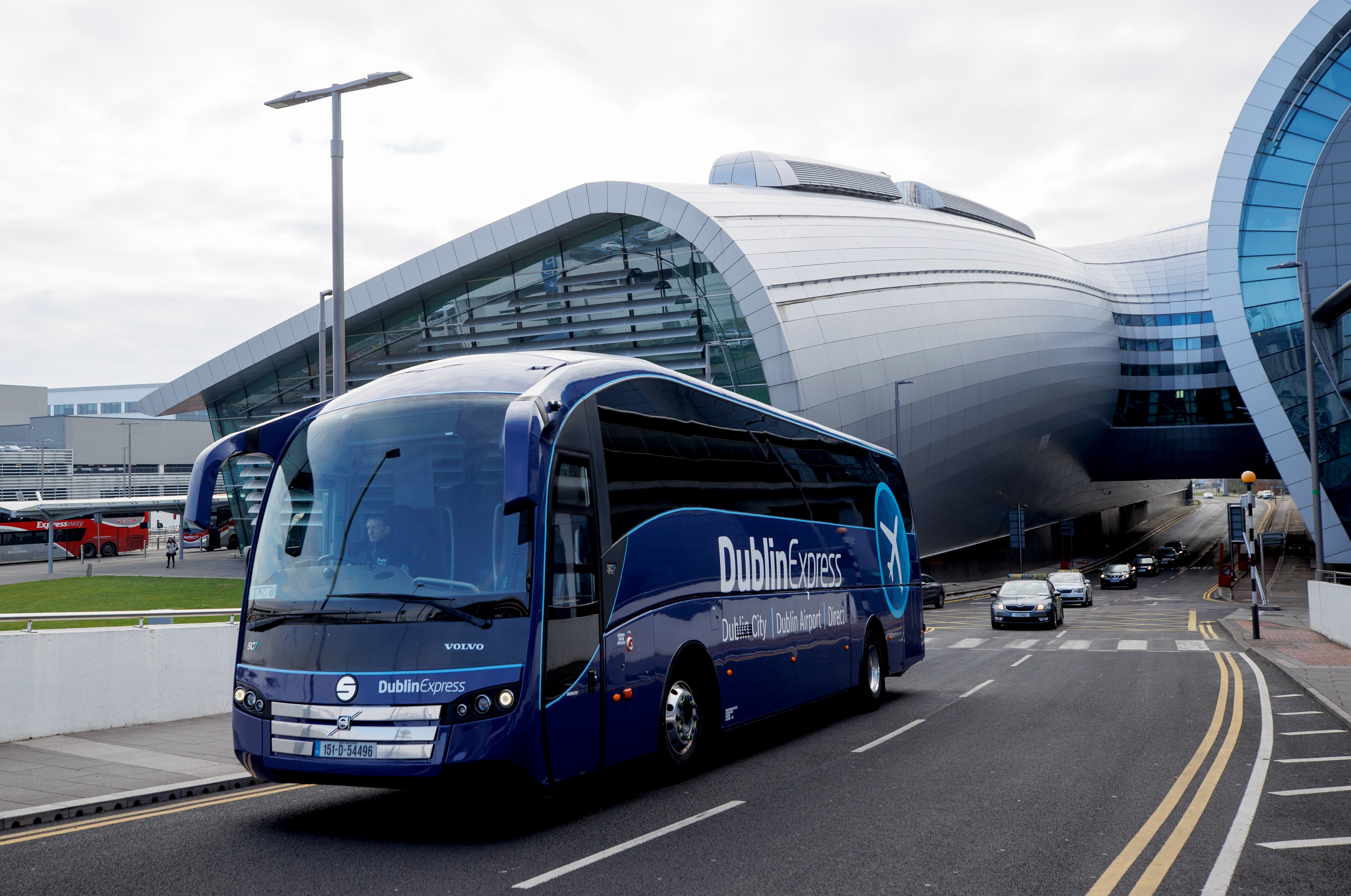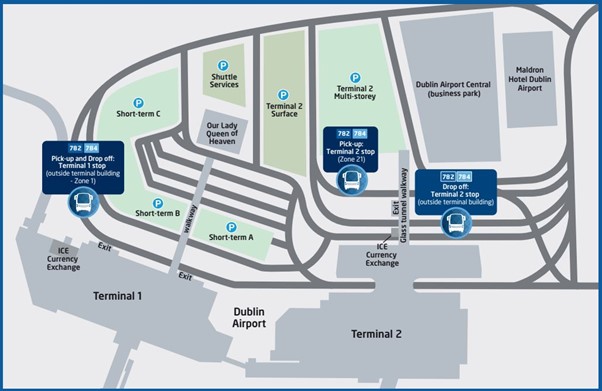 Terms and Conditions
You must show a printed copy your Iarnród Éireann Booking Confirmation which includes the Dublin Express add-on to the coach driver when boarding the coach
Your Dublin Express add-on ticket is valid for 24 hours on the date specified
Your Dublin Express add-on ticket is for travel on the next available service. It does not guarantee you a seat at a specific departure time
All passengers must be at the departure point 10 minutes prior to the departure of the coach
When traveling to airports please allow 180 minutes between coach arrival and flight departure time
You are allowed 1 piece of soft hand luggage with an addition of 2 medium cases (70cm x 30cm x 45cm, max 20kg each) or 1 large case (75cm x 50cm x 32cm, max 20kg). Excess luggage fees may apply