Family Fun with Iarnród Éireann this Holiday Season
Last updated: 3rd December 2019
Family Fun by Train this Holiday Season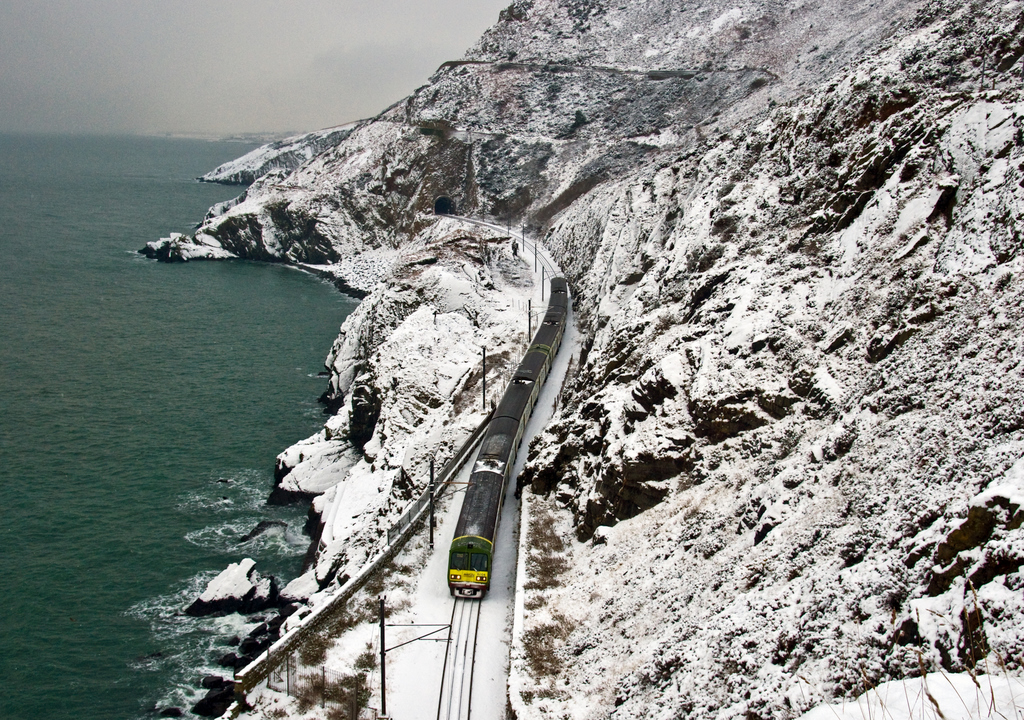 Ireland develops a special sparkle around Christmas time that is nothing short of magical; trees and lights are twinkling, the air becomes frosty, stockings are being hung and families reunite. The Christmas spirit is all around as shoppers line the streets while festive carols fill the air.
For everyone Christmas means something different; it can be decorating the house in preparation for Santa, when you fill up on too much Christmas dinner, go ice staking and not quite master the skill of balancing or even visiting a pantomime to shout the legendary "He's behind you" chant. But for everyone it's about the time spent together with family and friends. It's about the quality time spent with loved ones and the years of traditions that mark the holiday season.
This Christmas season there are a wealth of activities and events for you to create unforgettable memories from ice skating rinks to Santa's grottos and pantomimes. Why not continue those traditions by making magical memories with your nearest and dearest this year. We have put together some activities for you to do by county and by activity all accessible by train!
Additional DART and Commuter Services
Iarnród Éireann are delighted to announce that late night Dart and Commuter services will be operating from the 6th December until 21st December on the weekends in the run-up to Christmas, and after Dublin's New Year's Eve celebrations. Late-night services will serve all stations on DART, Dundalk, Maynooth and Kildare Commuter lines, including Pearse to Kildare via Phoenix Park Tunnel. More information available is available at Christmas, New Year and Late-night Services.
Christmas Market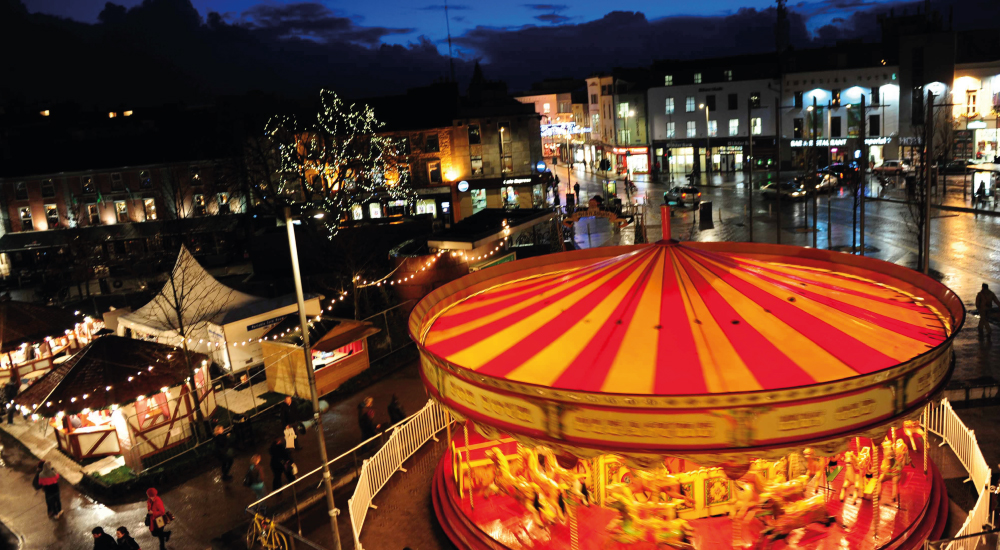 Growing in popularity year on year, Christmas markets are now in an ever increasing number of locations around the country. They range in everything from handcrafted gifts to seasonal food and drink. No matter which Christmas market you choose to visit there will be plenty fun and activities for all the family!
Christmas Pantomime
Whether it is a long lasting family tradition or just a once off trip there is no better way to get into the Christmas spirit. This year Dublin has an array of Pantomimes on offer to kick off the season's festivities so make sure you don't miss out. Whether you are hoping to catch the bag of treats at the start or join in with the legendary "He's behind you" chant there is fun for all the family to enjoy!
Ice Skating
We all dream of a white Christmas with fun laughter and all of the activities that come along with snow. Unfortunately this is a rare treat that we are lucky enough to experience in Ireland. Don't let our unpredictable weather get you down though, visit one of the many popular ice skating rinks around Dublin to make your dreams of a white Christmas come true.
Belfast
The Enterprise is the perfect way to travel to Belfast whether you're travelling on business or for leisure. Operating eight services in each direction, Monday to Saturday and five journeys in each direction on Sundays, it offers a high quality, value for money service which is convenient, comfortable and a safe travel option.
The Belfast Christmas Market returns to the stunning backdrop of Belfast City Hall on Saturday 16th November to Sunday 22nd December 2019. With even more variety for all Christmas Market lovers to choose from, this year's market is set to be the best yet!
Family Fares to Belfast start from €91 for a Day Return or €140 for an Open Return if you wish to make more than a day trip with the family.
Cork
Following on from last year's success, A Cork Christmas Celebration and the Christmas Markets will return to Grand Parade this year, opening at weekends from Friday 29th November until Sunday 15th of December and Wednesday 20th to Sunday 22nd December. Glow was attended by over 150,000 people last year and this year it will only get bigger!
The Cork Christmas Markets will once again take to Grand Parade with a wide range of tastes, treats and tunes. Whether it's some delicious local craft food you're looking for or carefully hand sculpted Christmas decorations and gifts, the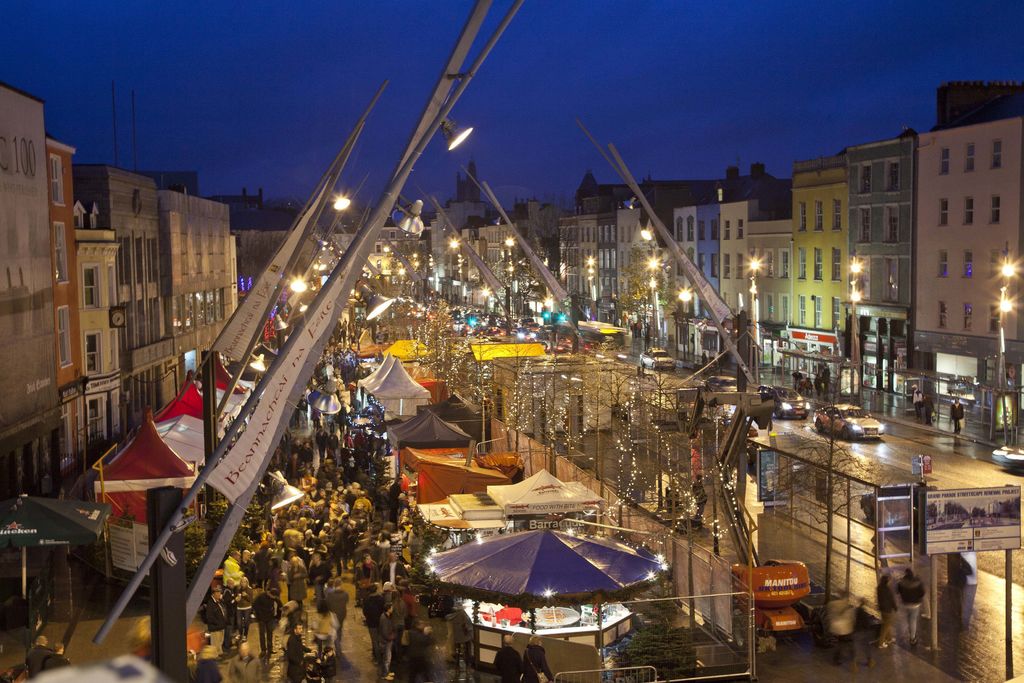 Cork Christmas Markets have all that you are looking for to get yourself into that festive spirit we all love. Not to mention the 30 metre Ferris Wheel that will show you the stunning view of the city and the festivities!
Glow really put on a show every year with their great mix of markets and events to make sure that you and your loved ones enjoy a festive period once again.
The train is the perfect way to travel with Cork Kent Station only a 20 minute walk away, arrive relaxed and ready to enjoy the atmosphere.
Family Fares to Cork start from €100 for a Day Return or €140 for an Open Return if you wish to make more than a day trip with the family.
Dublin
Funderland at the RDS has been part of Christmas in Dublin for over 40 years. It has been said that Funderland is an annual appointment for thousands of families.
This year Funderland presents an array of exciting new attractions. All the old favourites will be there too along with the Funderland Loop, Ireland's only looping roller coaster all in one location at the RDS from 26th December until 12th January.
Sandymount DART Station is the nearest station to the RDS, only a short 5 minute walk from the station. The DART really is the perfect way to get there, you won't have to worry about traffic or parking so you can arrive relaxed, ready to enjoy your day out.
A not-to-be-missed traditional highlight of the Irish horse racing calendar, the annual Leopardstown Christmas Festival offers National Hunt racing at its best over 4 spectacular days, Thursday 26th - Sunday 29th December. Don't miss out on this unforgettable atmosphere this Christmas and the take family for a fun filled day of racing!
The DART is the easiest way to travel around Dublin save up to 24 percent when you pay by leap smartcard. Or you can purchase a Family All Day Rail for €20 (valid for up to 2 adults and 4 children) for unlimited travel on the DART that day.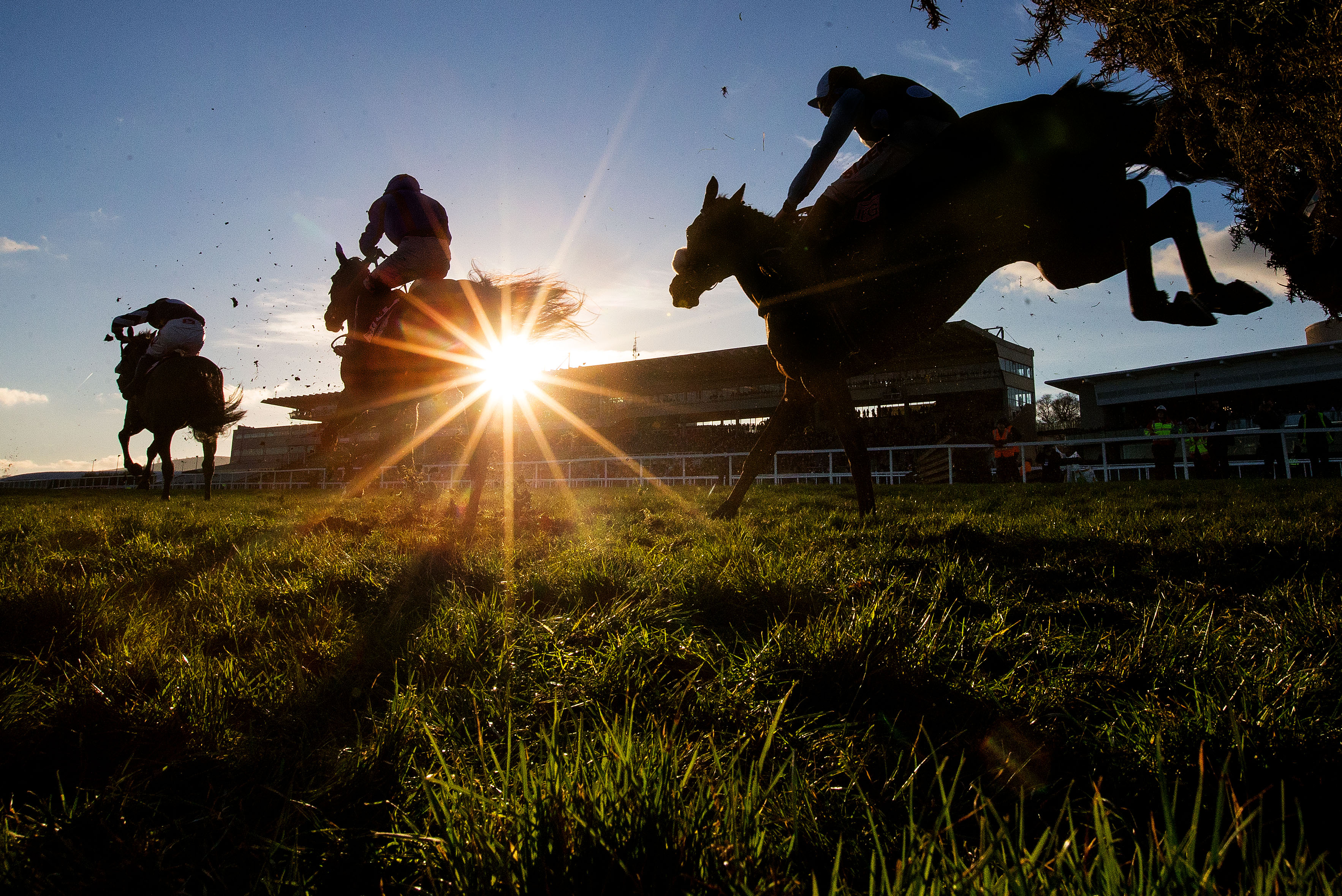 Gather together in the heart of Dublin for the biggest New Year's celebration the city has to offer! The festival is running from 31st December to 1st January. Ring in the New Year at the NYE 3 Countdown Concert, and follow the captivating Music and Arts Trails across the city which will showcase live music in superb settings and stunning Irish and international art and culture. This year sees Walking On Cars headline the celebrations with Ash, Aimee and Lisa McHugh take the stage to rock the capital in what promises to be a festival you won't forget.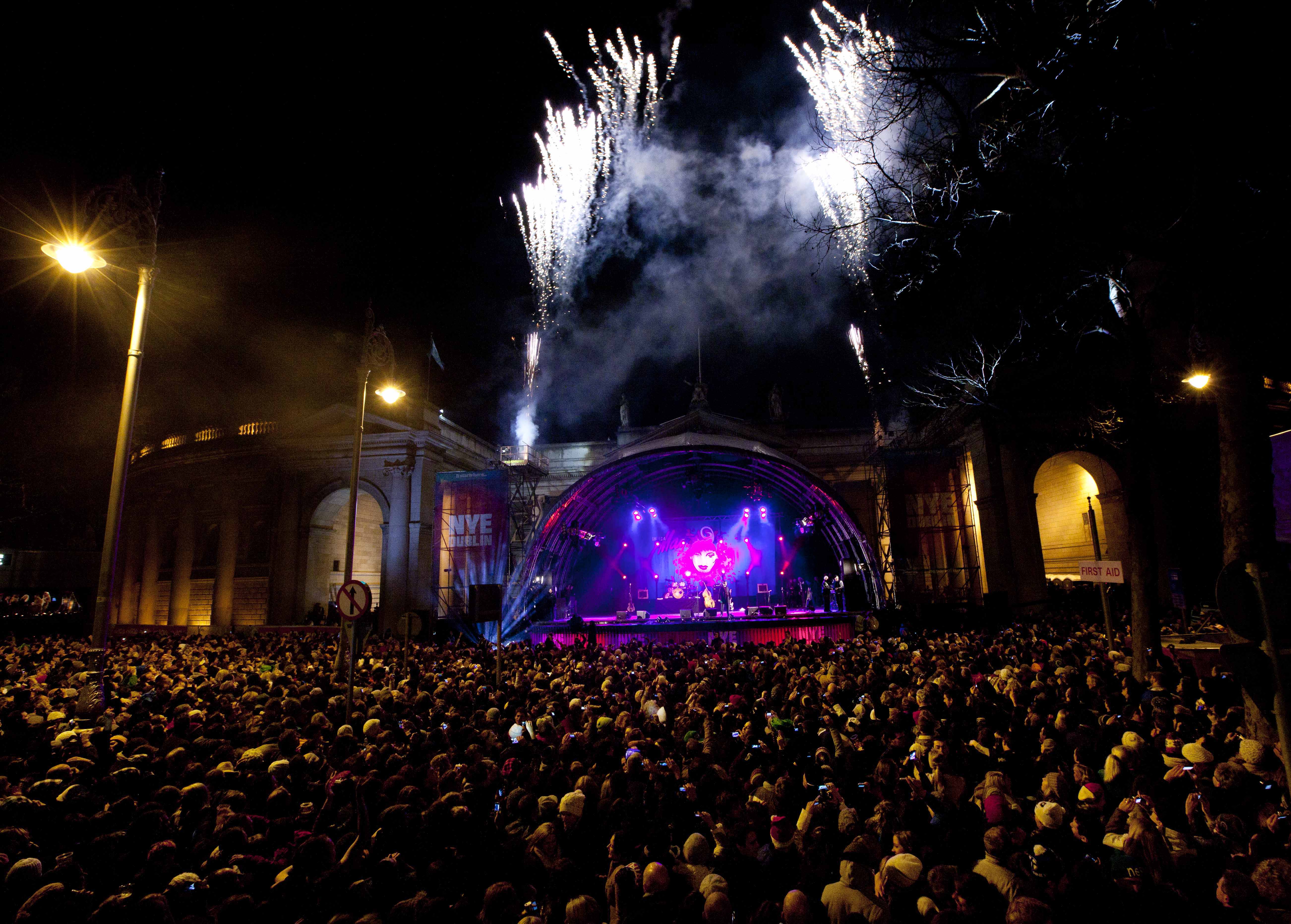 The DART is the easiest way to travel around Dublin save up to 24 percent when you pay by leap smartcard. Or you can purchase a Family All Day Rail for €20 (valid for up to 2 adults and 4 children) for unlimited travel on the DART on that day.
Wild Lights which runs until Sunday, 12th January 2019 is a must see festive experience for all the family. Visitors will be treated to an awe-inspiring display of lanterns which includes a pride of lions, orangutans, tigers, giraffes, monkeys and characters from Irish Mythology.
Dublin Heuston is the closest station with a 20 minute walk to Dublin Zoo. Take the family on a day out by train with our fantastic family tickets valid for 1 or 2 adults and up to 4 children. For more information on prices and a full list of destinations available please visit our Family Travel page.
Galway
The Galway Continental Christmas Market makes its return to the City of the Tribes on Friday 15th November until December 22nd. Traders from all over Ireland and Europe will once again transform Eyre Square into a Winter Wonderland. Over 350,000 visitors made their way to Eyre Square last year to get involved in the Christmas festivities.
As the Galway Continental Christmas Market returns for a jam-packed entertainment schedule comprising of a host of different events is promised for the Market's duration,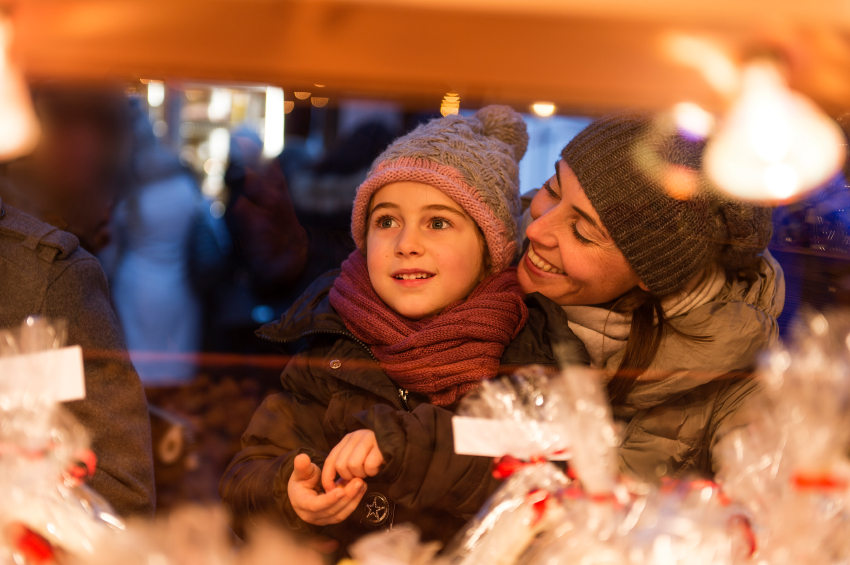 including early entertainment from Galway's top live bands and DJ's, performers, puppet shows, storytelling, school choirs, carol singing together with charity and community events.
For the food and drink lovers there's plenty of new tastes to sample at the market. Try a stein at the German Bierkeller, sip on a warming cup of hot chocolate or mulled wine at the cosy bars and coffee docks. Get some crêpes or waffles to enjoy while strolling around the range of stalls that are on display.
There is also an array of vintage amusements, along with plenty of unique local craft stalls and live entertainment for all the family to experience.
To explore Galway by train aboard the Santa Express and discover the sights of the city, where the yuletide ambience continues through the cobbled streets of Galway lined with busting shops, bars, hotels and restaurants all sharing the magic of Christmas in Galway.
Family Fares to Galway start from €73.50 for a Day Return or €132 for an Open Return if you wish to make more than a day trip with the family.
Kilkenny
Christmas returns to Kilkenny once again, this year broken into 3 weeks of entertainment. Yulefest Kilkenny has a plethora of things to do from the Castlecomer Santa Experience to the Butler House Christmas Garden and so much more.
Why not skate at Kilkenny on Ice, on 600 square meters of real ice!
With the return of the ever popular 30 meter Mammoth Ice Slide and Ice Globes as well as the Bungee Trampolines. Kilkenny on Ice really does make for a great day out with the family during the festive season.
With online fare from €13.99 from Dublin to Kilkenny and €7.49 from Waterford to Kilkenny there's no better way to travel than by train.
Limerick
Limerick has a packed line up for Christmas in 2019. Some of the highlights include Christmas at Dreamland where the magic of Christmas awaits the whole family. Soak up the festive mood at Limerick on Ice and go meet the man himself at The Santa Experience
Family Fares start from €82.50 for a Day Return or €132 for an Open Return if you wish to make more it than a day trip with the family.
Waterford
Winterval is a delightful Christmas festival which takes place from November 23rd until 23rd December and is packed full with seasonal events and activities set in unique heritage sites around Waterford City. Winterval takes its inspiration from the enchanting Christmas markets throughout Europe, bringing the collective sights, sounds and festive charms to Ireland's oldest city.
From Santa's Grotto in the Medieval Museum to the atmospheric Winterval Christmas Market in Cathedral Square, a toy museum, Winterval Express Train, Christmas market, Vintage Ferris Wheel and Carousel, ice-rink on the quay and an animal farm complete with reindeer.
With interests for all ages, Winterval Christmas Festival is the perfect festive event for you and your dearest to enjoy.
Look forward to the large number of events set to get the whole of Waterford in the Christmas spirit. With Horse Drawn Sleigh rides and the Winterval Express Train you'll have time to get around to all of the events on show. The kids will get huge excitement out of the Elves Workshop, the Giant Snow Globe and Santa's Kingdom. There's a mix of free events and ticketed events at Winterval. Pre-book tickets to avoid disappointment.
Family Fares to Waterford start from €69.50 for a Day Return or €122 for an Open Return if you wish to make more than a day trip with the family.
Family Rail Tickets
A family of 1 or 2 adults and up to 4 children can travel. At least one child and one adult must travel.
DART and Short Hop Zone Family Ticket**
€20 All Day Unlimited Travel
N/A
Family Fares to/ from Dublin
Day Return
Open Return*
Belfast
€91
€140
Cork
€100
€140
Galway
€73.50
€132
Kerry
€105
€142
Limerick
€82.50
€132
Rosslare
€67
€110
Sligo
€74
€138
Waterford
€69.50
€122
Westport
€79
€140
*Open return fare is valid for 1 return trip to be used within 30 days of the outward journey. For full Terms and Conditions on family tickets see our ticket information page.
**With our fantastic family tickets a family of 1 or 2 adults and up to 4 children can get unlimited travel by DART and commuter rail in the short hop zone in and around Dublin for that day. These fares can be purchased at the station on the day of travel, check out our Terms and Conditions for these fares.
Something Missing or Leave a Comment?
If you have an event you would like us to mention, please leave a comment below!
1

Comments

05 December 2019

at

4:10PM

Well done Irish Rail, thanks for the info.
Print