Iarnród Éireann Career Opportunities
We Value Our People – We Celebrate their Individuality
At Iarnród Éireann Irish Rail we are committed to ensuring diversity and inclusion in all that we do. This starts with how we recruit people into our organisation.
We ensure our attraction and selection processes are designed with equal opportunity at the forefront of our minds.
It is important to us that all individuals feel welcome to join our organisation and we take great care to create an environment that ensures an even playing field for all.
Iarnród Éireann Irish Rail is excited to launch our Onboard Customer Service Officer recruitment campaign. If you wish to become a proud brand ambassador for Iarnród Éireann Irish Rail, engaging with our customers in a frontline role, we welcome your application. As an Onboard Customer Service Officer, you will play a vital part in every customer's journey and travel experience.
Iarnród Éireann Irish Rail are seeking People Systems Officers to support and maintain our Oracle Cloud HCM, ResourceLink Payroll & Patient Information Management systems.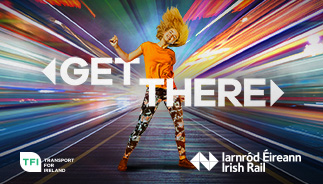 Applications are now closed. Our apprentices are trained to the highest possible technical standards in an extremely safety conscious environment. We are seeking ambitious people to join our "One Team" and grow with us across three trades: Apprentice Heavy Vehicle Mechanic, Apprentice Fitter and Apprentice Electrician.
Print